The December 2013 Issue of Substance
Remember, Substance stays alive because of your subscriptions, individual purchases, and donations! Support Substance and allow us to expand our web content for your convenience!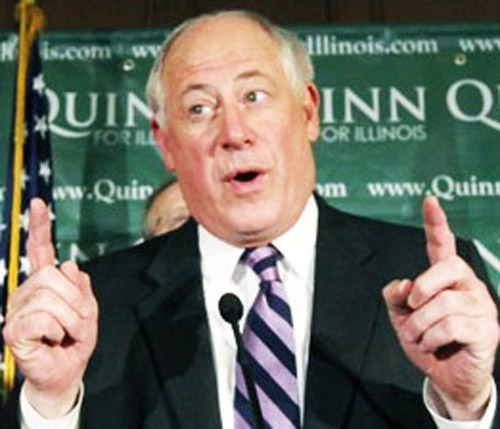 On the morning of December 10, 2013, Crain's Chicago Business reported on line that Illinois was "losing" the possibility of the company's headquarters of Office Depot to Boca Raton, Florida. But as the story notes, . . .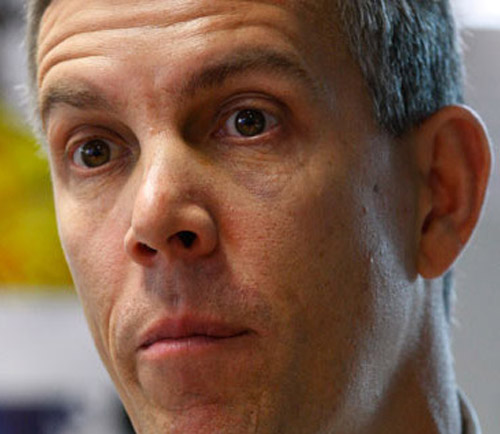 Lior Klirs, Coordinator of English Language Arts Content and Resources in the Division of Curriculum and Instruction at the Tennessee Department of Education, offers an explanation (http://thescoresheet.org/2013/11/25/how-were-building-parcc-ela-and-literacy) of how the Common Core-aligned tests will be . . .
Indicative of a significant shift in national union policy, the American Federation of Teachers (AFT) has devoted its considerable talent and resources not only in the implementation of the National Day of Action but to . . .
The December 5, 2013 announcement that UNO chieftain Juan Rangel was resigning came as a shock to no one who has been following the rather sordid tale of nepotism, cronyism, union busting and corruption at . . .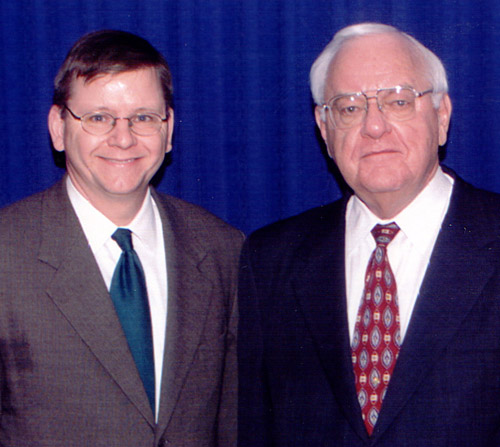 It was buried towards the end of the article, after a stream of half-truths and lies quoting Rahm Emanuel and the billionaires' mouthpiece, Civic Federation chief Laurence Msall, but at least it was there. The . . .
Despite growing protests across the nation, the strategy of America's ruling class continues unabated. The December 3, 2013 Illinois vote to begin the destruction of the state's defined benefit pension plans (most, for teachers and . . .
All the evidence points to the upcoming year as a time for a major struggle across the USA against the so-called "Common Core" being promoted by the Obama administration through the U.S. Department of Education . . .
[Editor's Note: Its one of those salvation stories that indicates when you are dealing with someone of a religious zealotry. The CHARTER SCHOOL THAT SAVED MY SOUL (AND LIFE) version of reality. Every meeting of . . .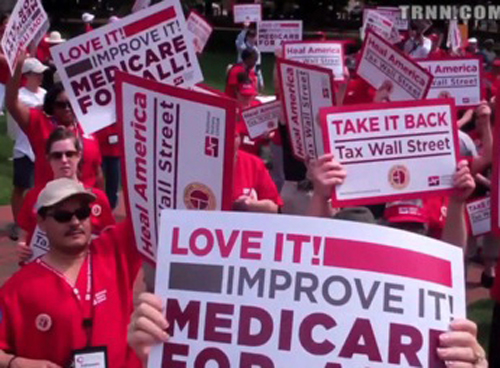 [Editor's Note: Why is anyone in the USA surprised that Rose Ann DeMoro has to publish her analysis of the need to go beyond "Obamacare" in the Guardian, a British newspaper? Anyway, the following appeared . . .
The Chicago Teachers Union, in alliance with several other organizations, will be holding a protest at Chicago's City Hall on Monday, December 9, 2013. According to a union press release: "On Monday, December 9th, hundreds . . .
I got to the Chicago Lawn NAC late. I was there with a friend (Sarah Ann and her daughter Tarah). It was unusual in that the Neighborhood Action Council meeting was in the basement at . . .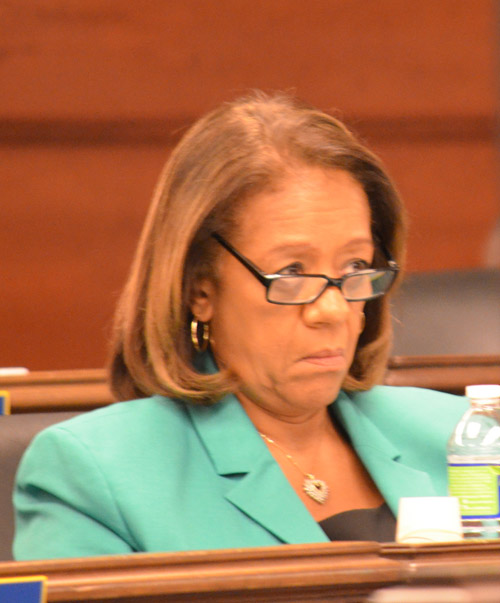 Despite her attempt to escape Chicago, schools chief Barbara Byrd Bennett will not find a new home running the nation's largest school system after a little more than a year running the nation's third largest . . .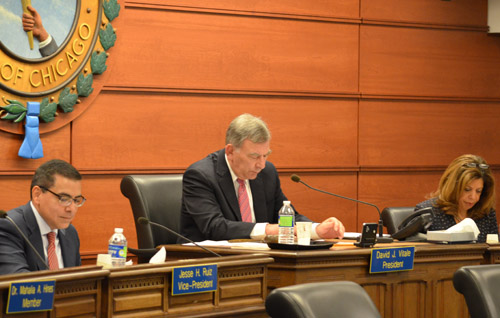 At 8:32 a.m. on the morning of December 9, 2013, the message went up at the Home Page of the nation's third largest school system: "All advance registration slots filled." What the message meant was . . .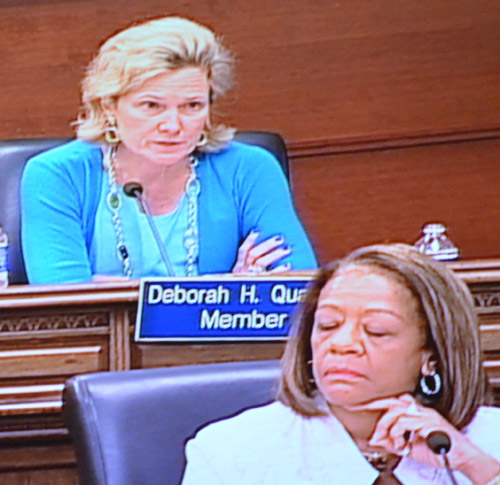 When the rumor first reached Substance that Chicago Public Schools "Chief Executive Officer" Barbara Byrd Bennett was consulting with people in New York City about returning to New York for the job as schools chancellor . . .
Chicago parents, teachers, students and community leaders will be at Chicago's City Hall on December 9, 2013, to sing holiday songs and protest the school privatization and closing policies of the national administration and locally, . . .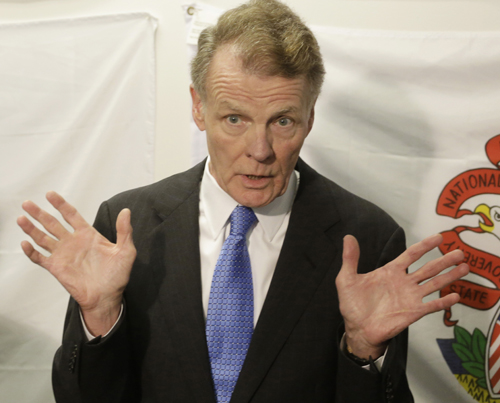 Done with the Democrats is a new Labor Beat video on On YouTube at: http://youtu.be/u8bSkYhmk74. It is also archived at:. laborbeat.org. After the recent vote in Springfield against teacher and other public worker pensions, . . .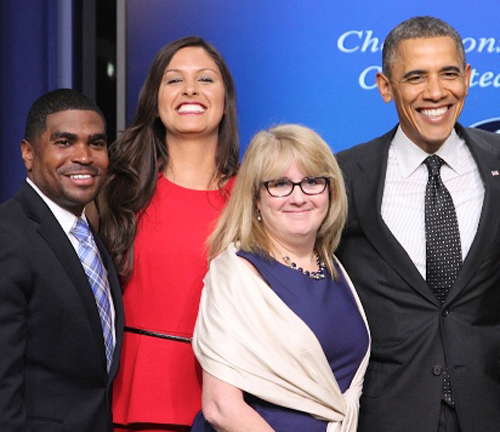 The question is when Chicago principals and other professionals (including those at the city's major universities) will take a public stand against an example of corruption that even in Chicago is a zinger -- CELA . . .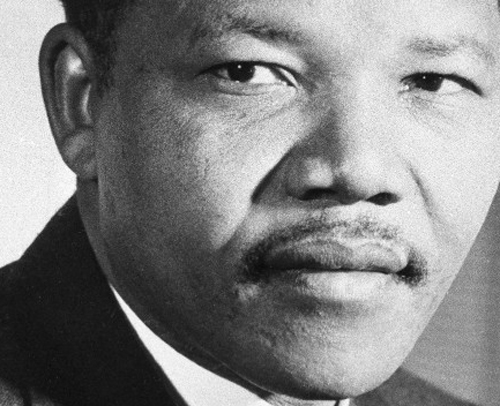 The Chicago Teachers Union has had a long history of organizing opposition to racism, and part of that history was supporting the struggles of the majority of people in South Africa against apartheid. That support . . .
It was passed by both houses of the Illinois General Assembly on December 3, 2013. Illinois Senate Bill 1, the So-called "Pension Reform" Bill (or Attempt to Break a Constitutional Contract with Public Employees and . . .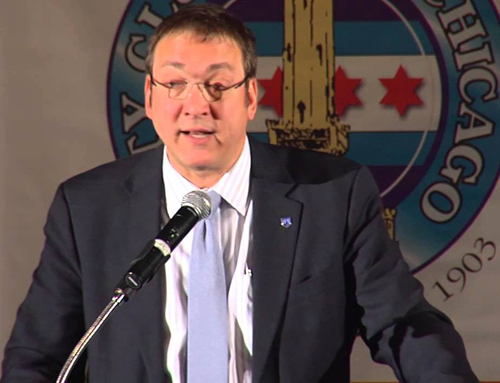 Despite the narrow vote to approve so-called "pension reform" legislation by the Illinois General Assembly on December 3, 2013, opponents of the continued attack on public service and public sector workers are preparing to continue . . .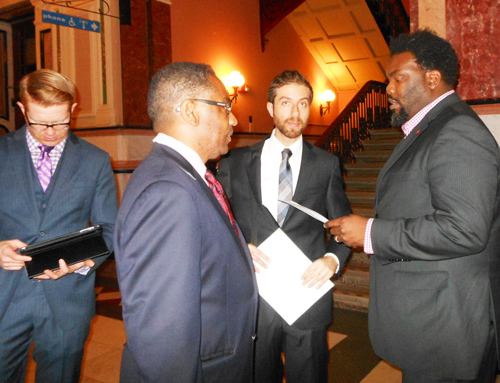 On December 3, 2013, dozens of CTU members were in Springfield lobbying against the vote for so-called "pension reform." In addition to days of telephone lobbying by members of the CTU, the union sent one . . .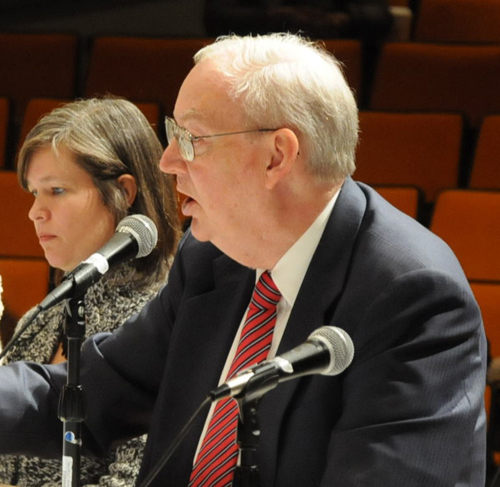 …To possess a right to a promised deferred compensation, such as a pension, is to assert a legitimate claim with all Illinois legislators to protect that right. There are no rights without obligations. They are . . .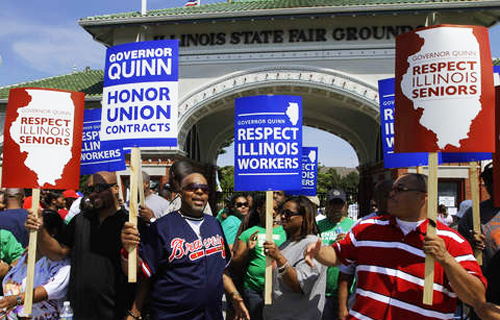 Glen Brown reported on November 21, 2013, at Substance and elsewhere, accurately, as follows: "Illinois' four legislative leaders have been meeting privately in an effort to carve out a pension reform deal. Only top staffers . . .
Although a great deal has been reported during the last few years about the elimination of black people from Chicago's teaching force, an examination of the historical facts (please leave the word "data" to the . . .
Remember, Substance stays alive because of your subscriptions, individual purchases, and donations! Support Substance and allow us to expand our web content for your convenience!