George's almost superhuman energy and brilliance
Miriam Socoloff - November 01, 2023
[This article was originally published on October 6, 2018.]
I will miss my friend and mentor. Without his support my long and rewarding career would have ended after eight years. When there was nowhere for a teacher to turn for justice, there was George and Substance. When principal James Moffat was sexually abusing students there was George and Substance. When students were compelled to take absurd high stakes tests with wrong answers there was George and Substance. He took a hit for all of us and paid with his teaching career. CPS was his Moby Dick.
I first met George through a mutual friend, Robbie Skeist, in the mid 1970s. Robbie and my husband Michael (before I met Michael) knew George from around 1967 through the University of Chicago and CADRE (Chicago Area Draft Resisters). George moved into the fight to organize the military, while Michael and Robbie worked on non-cooperation with the draft.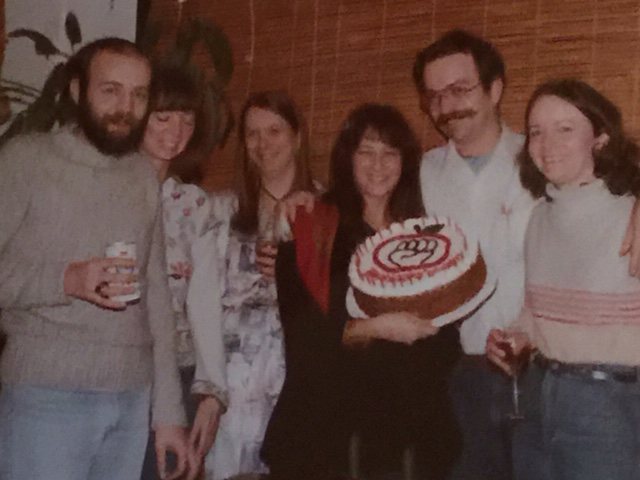 Reporter Miriam Socoloff on her 30th birthday with a Substance cake and Substance staff members in the late 1970s.
Robbie and I were in a radical Jewish newspaper collective, Chutzpah, that promoted positive Jewish identity, militant resistance to neo Nazis, Palestinian rights, socialist feminism etc. I became a Chicago Teachers Union delegate to the House of Delegates and Robbie told me to seek out George. I found him at the next HOD and he immediately recruited me. What I remember most of all was his almost superhuman energy and brilliance. I would watch him sit down at a typewriter and pound out long (George!) column-width articles full of facts and figures off the top of his head. Those issues of Substance were passed around as beacons of hope and truth. I think the slogan was "Where ignorance is the standard, truth is a subversive activity." So many, including myself, turned to George and Substance for help. When he was on a story he was like a man possessed. He always said that to be a credible delegate you had to be a great teacher, and he was. UPC would never have had the slogan "teachers working conditions are students learning conditions." That is one reason this false dichotomy between social justice and bread and butter unionism is so dumb.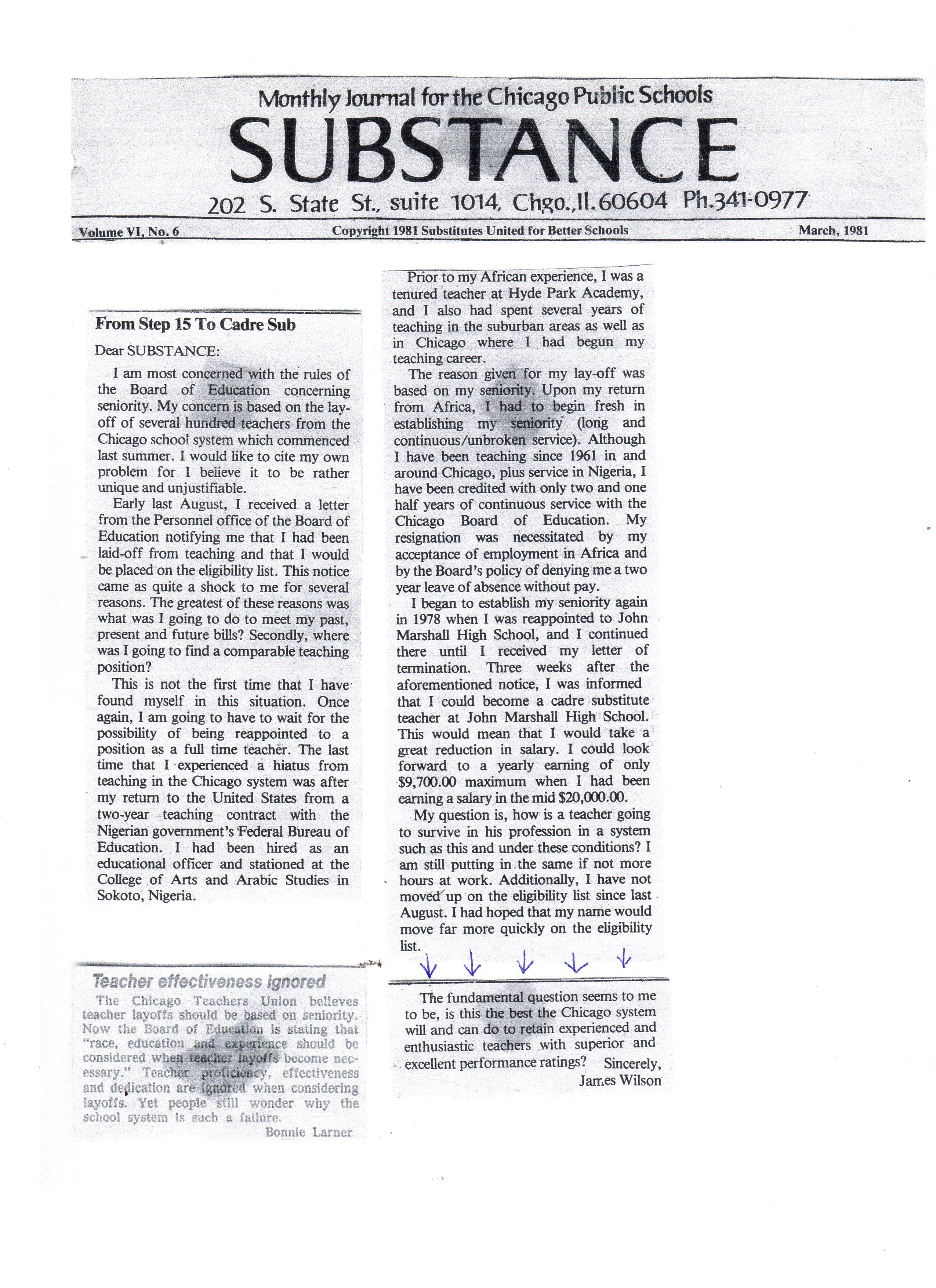 James Wilson, like other Chicago public school teachers, was able to share his story in the pages of Substance. (See his comment below.)