George's life of love and service
Sharon Schmidt - October 01, 2018
George Neil Schmidt's life was filled with his deep love of family and friends and an intense calling to serve humanity.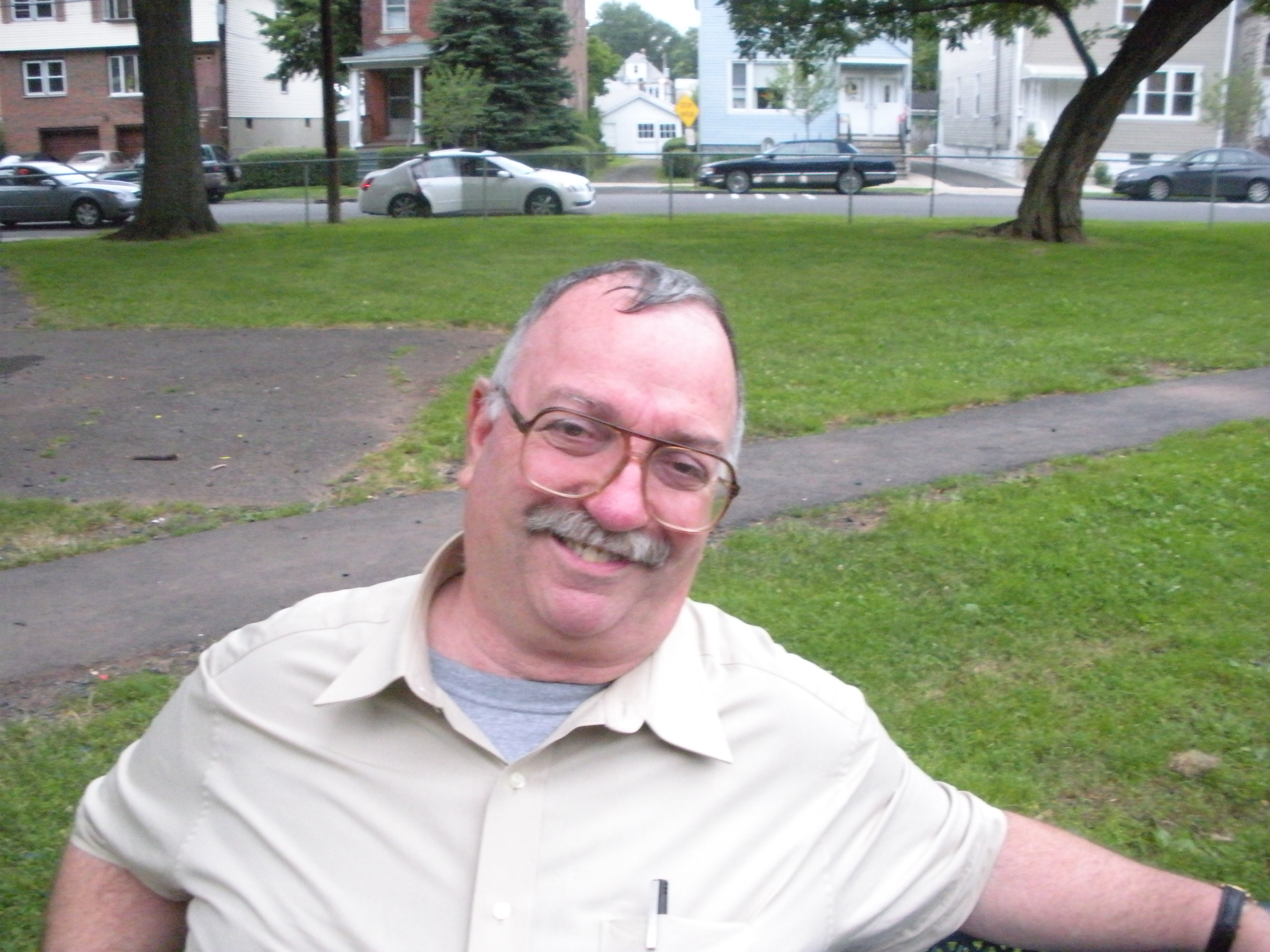 Visiting Linden Park in his New Jersey hometown.
He was born in Elizabeth, New Jersey, on Sept. 28, 1946, and died in his home in Chicago on Sept. 17, 2018, at age 71. He was my husband of 20 years, and the father of Daniel Cornelius Schmidt (29), Samuel George Schmidt (17) and Joshua Griffin Schmidt (14).
He served many thousands of people – students in some of Chicago's poorest schools, who received his inspired teaching of literature and writing; workers, who saw their salaries, conditions and voices strengthened through George's union work, as he served as delegate, mentor, consultant and researcher; and readers of his reports and commentary in Substance and other publications, who found true stories and analysis that never would have been told by corporate media.
Although George had some tough times, including chronic back pain that began in his late 50s, he was grateful for all the years of his life. I broke up George's biography into small sections on the October 2018 Substance homepage. Articles about his childhood, friends, and family life appear in the left column. Stories that focus on his work as an anti-war activist, union organizer, journalist and teacher appear in the right column.
Raised to serve
A biography of George Schmidt begins with "Raised to Serve Others," which includes information about George's upbringing in Linden, New Jersey: http://www.substancenews.net/articles.php?page=6968§ion=Article