A Grievance has Many Ways to Define a Win, even an Apology
Joey McDermott - January 07, 2021
I had an issue with a manager repeatedly berating and insulting me. They mocked my feelings when I asked to be treated with respect. I was then assigned to the least desirable tasks ...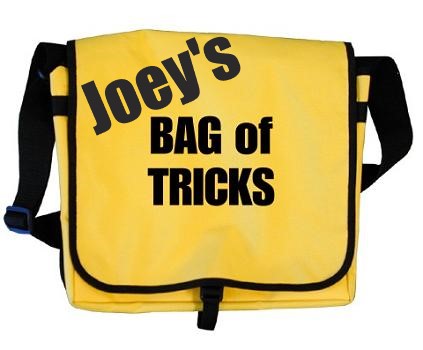 As a CTU field rep I was a member of a union, Teamsters Local 743. I know what you're thinking, a union for the union reps? Yes, we had a union because CTU officers routinely mimicked the behaviors of any boss.
They dragged out negotiations, ignored grievances for months, made unilateral decisions without bargaining and engaged in union breaking tactics. I had an issue with a manager repeatedly berating and insulting me.
They mocked my feelings when I asked to be treated with respect. I was then assigned to the least desirable tasks. Eventually, after asking an officer to intervene and nothing happening, I filed a grievance. I sought what all of us seek in a workplace - respect and dignity. I did that by requesting an apology and restorative practices as the remedy.
Respect and dignity are difficult to quantify or pin point, but they are at the core of a healthy workplace.
All grievances must have a complaint and a remedy. The types of remedy for respect and dignity can be a challenge as well. How can one truly be made whole if they've been disrespected and their dignity has been taken?
One remedy is through restorative practices. This can provide atonement and make amends between the boss and worker.
A second remedy is an acknowledgement or an apology by the boss for their undesirable conduct.
These two demands don't cost money, will not pull resources from an organization's endeavors and will make the workplace more effective and productive - all things that bosses love.
My employer, the CTU, mocked my demand for an apology. In CTU's response to my grievance they stated:
"You and I have both been around unions for a long time, and I have literally been to grievance writing workshops in which the presenter used a 'demand for an apology' as an example of an unwinnable grievance. How often do we win this demand from the Board."
My boss mocked the apology demand. He spoke with confidence that this remedy was never granted. In grievance hearings, never make a presumption until you know all the facts.
In my history, this exact remedy has been granted. Furthermore, even if the specific remedy is not granted, the request and the grievance are "wins" in ways other than a boss's written response.
First, a grievance is a win because it is a nuisance to the boss which will take between 2-4 hours of their time. That small amount of time distracts the boss from harassing other employees. It can serve as a deterrent to any boss that values their time and doesn't want it used dealing with grievances and pugnacious union reps.
Second, the fact that an employee stood up for themselves is a win.
Third, make the boss look petty and callous for their refusal to engage in restorative practices.
Finally, forcing a boss to account for their conduct is an exertion of power and represents a win.
An apology grievance usually applies to a bullying boss or an unhealthy work climate. The grievance complaint puts the boss on official notice that their treatment of their workers needs to change.
It's important that an employee do this when it happens, because too often they don't get the nerve until after they've been disciplined, which looks like sour grapes. If the win you seek is too empower and gain respect in the workplace, an apology can be the instrument that accomplishes this.
Sometimes the demand encourages the conversation that leads to a mutually agreed upon resolution. This is an aspect of unionism that doesn't get enough credit, the grievance can serve as a tool to facilitate mutual respect and remediation.
A grievance doesn't have to be a mean spirited personal attack, it can be a tool that facilitates the restoration of a relationship.
The best example was Vince, a CPS high school delegate.
My Unionist boss looked at grievances as being "unwinnable" much in the same way traditional service based unionists looked at the grievance system. In the example of Vince, he won an apology through his grievance and he also used the grievance to organize his building around an issue.
Vince's principal created a special bell schedule that gave staff a 30-minute lunch. Vince informed the principal that teachers had to be released 20 minutes early if lunch was shortened. The principal thought, because he was "in good with the union" that he was entitled to wiggle room.
Vince then warned the boss that the schedule violation would lead to a grievance. The next staff meeting the principal went off on a rant. He demanded appreciation for the times he cut people slack. He expected that they return the favor, at this point his eyes stared at Vince.
"I've always supported the union and I have never been treated so shabby as by the current delegate."
The principal was trying to divide the staff and make it appear that the delegate didn't represent the sentiments of the staff. Vince was seething and began to speak up, but his colleagues calmed him down and convinced him to "smile and file (a grievance)."
Vince wanted to ensure that the grievance wasn't seen as his "lone-wolf" battle with the principal. As an organizing tactic, Vince photocopied the pertinent passage from the contract and placed it in everyone's mailbox. This tactic was a show of force, it let the principal know that everyone was watching and it kept the principal accountable to the entire staff - not just the delegate.
The tactic worked and the principal was forced to release the teachers 20 minutes early, per the contract.
Vince also filed a "bullying grievance" and requested an apology as the remedy. When I arrived for that grievance meeting the principal came out to the main office, shook my hand and invited me back to his office, which I declined.
"I will wait for my member, could you please alert him that we are ready."
Lesson to any reps, never meet alone with the boss, especially right before your member arrives.
Second lesson, an organizing tactic like photocopying the pertinent rights in the contract is enough to get the boss's attention.
Final lesson, the apology grievance worked and the principal agreed to a public apology at the next staff meeting. Vince and his members were empowered through this process, they had the power and not the written decision from a hearing officer.
Vince stood tall after the principal backed down and humbled himself. Vince's demand for respect also ensured that everyone got respect. The boss' public apology showed that everyone had the same right to dignity.
So to my former CTU boss and their years of expertise and experience in grievance writing workshops - Vince literally proved you wrong.