RIP Lotty Blumenthal: A true working class warrior
Dr. John Kugler, Updated May 6, 2020 - May 01, 2020
With profound sadness we announce the passing of Carlene Margaret Blumenthal, known as "Lotty" to close friends, age 82. She passed away on Friday, May 1, 2020 due to heart complications. She was born August 9, 1937 in Chicago, Illinois to Karl Blumenthal and Helen Chervenak.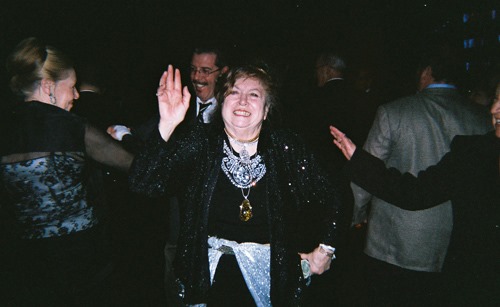 Carlene "Lotty" Blumenthal was a long-time English teacher and union activist.Carlene was a very social person and loved to teach. She received her B. A. English major, minors in social studies and education from the University of Illinois in 1959. An M.A. English major degree from Chicago State University in 1969. She accrued 60+ graduate hours in courses for teaching gifted learners and Post graduate work in 18th Century Literature at Oxford England University College through Northern Illinois.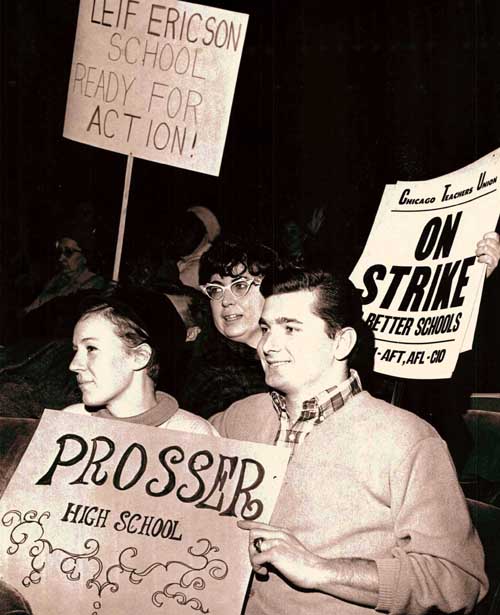 Lotty in glassesShe worked tirelessly as a high school teacher for over 37 years in the Chicago Public School District. Most of the time, about 35 years, at Prosser Vocational High School. During the 37 years of her teaching career she was seldom absent, retiring with more than a year's credit in "sick-day" time.
Carlene was rarely still. She traveled as much as she could and also offer to chaperone high school dances and trips. She traveled to Europe and South America and would collect many souvenirs along the way. She was a collector of many things but her favorite things to collect was custom jewelry and clothes, all different colors, shapes and styles. She was an avid reader of the local newspapers, books and magazines. She often wrote to the editors at the Sun Times, The Tribune and The Lerner Times. She had eight letters published within five years.
S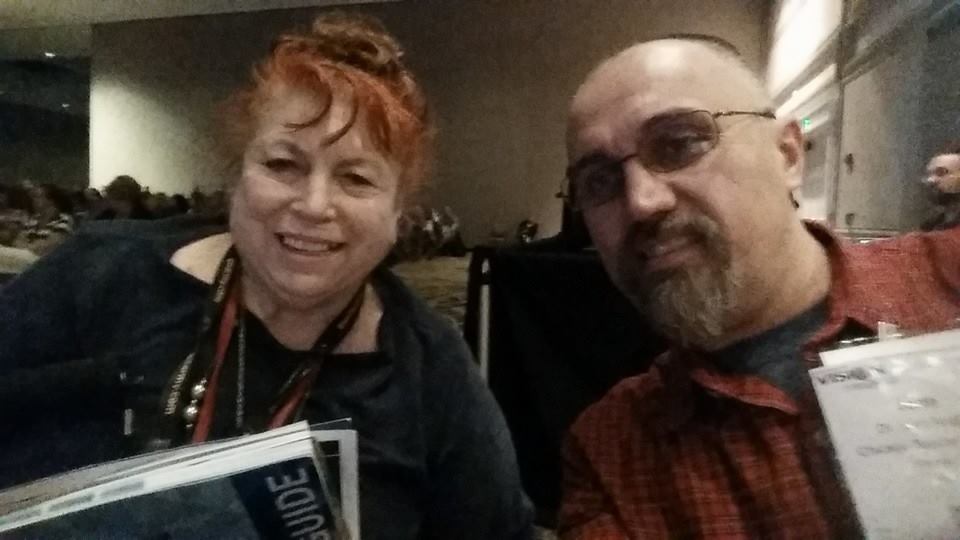 Carlene "Lotty" Blumenthal with reporter Dr. John Kuglerhe was a Cubs, Bulls and Bears fan, often calling the radio stations late at night to give them advice on the coaching and offensive line. She was a lover and supporter of the arts. She often went to Operas, Musicals and Comedy shows. She loved the City of Chicago for its rich culture, culinary options and great medical care. She often talked about the world-renowned physicians and medical centers all within a short driving distance from her home. Rush Medical University was by far her preferred medical center and it is where she passed away. She was not alone when she passed as she was with doctors and nurses that had taken care of her often.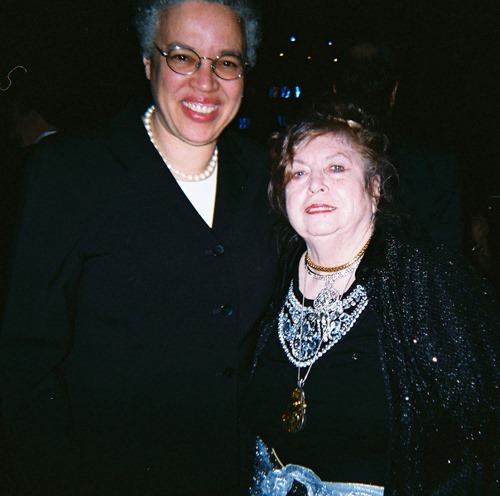 Cook County President Toni Preckwinkle and Carlene BlumenthalCarlene would think of them all as her heroes especially during these unprecedented times. She was also very thankful for all her caregivers who helped her in the last year of her life. She was especially grateful for Margie Aguilar who was not just her caregiver but her friend.
Carlene was very involved in local politics; she often attended the local county board meetings and made her opinions known. A long time member of Jefferson Park Neighborhood Association (JPNA) since 2001 and active board member most of those years, she was very generous to any fundraisers held. She supported the Women's Rights Movement. She was a member of the Coalition of Labor Union Women, Chicago Teachers Union, Illinois Association of Teachers of English, National Council of Teachers of English, American and Illinois Vocational Association, Illinois Industrial Tech Education Association, Related and New Affiliate (served as executive board member), Illinois Association for Black Advancement of Voc. Education, Phi Delta Kappa, NAFE, Polish Education Council, ASPCA, and was a museum member for many years.
Carlene was often heard saying that her favorite quote was, "One who acts makes a difference."
Carlene is survived by her brother Carl A. Blumenthal, her nephew Carl L. Blumenthal, her great-nieces Kai Hanner and Marisa Blumenthal, as well as many maternal relatives in Southern Illinois. She loved them all very much.
Please keep her in your prayers as her family and friends celebrate Carlen's life on Friday morning May 8, 2020, between 11:30 a.m. - 1 p.m. at Matz Funeral Home at 3440 N. Central Ave. Chicago, IL 60634. Due to restriction from the pandemic only 10 visitors are allowed at the funeral services and 9 visitors at the cemetery. Flower arrangements are also restricted at the funeral home so, in lieu of flowers, the family asks that donations be made to her preferred charities and/or Carlene Blumenthal Scholarship Fund.
Charitable donations: Rush Medical University, Hillsboro High School (to establish the Chervenak Scholarship Fund), Animal Welfare League, Sav A Pet, National Cancer Institute, Salvation Army, University of Illinois Chicago, Greenpeace, Rosehill Cemetery, Lincoln Park Zoo.
✊