Women's March on Washington to protest Trump inauguration January 21, 2017...
Susan Hickey - January 02, 2017
There will be a Women's March in Washington on Saturday, January 21st starting at ten in the morning. The Women's March on Washington announced that the location of our rally has been approved by an inter-agency task force coordinating activities at the inauguration of Donald Trump as President of the United States. People from across the nation will gather at the intersection of Independence Ave and Third St SW, near the U.S. Capitol, at 10:00 am on January 21, 2017.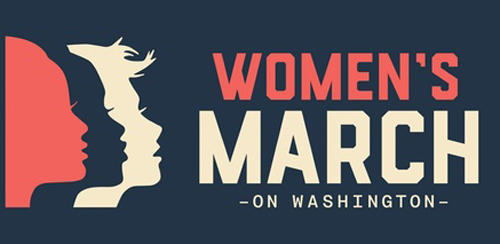 Poster for the march...The Women's March on Washington, scheduled for January 21st, 2017, in Washington D.C., began in response to the divisive rhetoric of the past election cycle. We realize that our rights are severely threatened and hard-earned progress in civil rights for women, people of color, immigrants, religious minorities, the disabled, the LGBTQIA community, and many other vulnerable groups, is in danger of being erased. We stand in solidarity with our partners, children, and allies for the protection and in defense of our rights, our safety, and our individual voices.
There will be buses scheduled to go to the March from Chicago. You can register for the March and watch for the bus schedule on the Illinois web page: https://www.womensmarchillinois.com/