Rick Mills leaves Minnesota for Florida boss gig
George N. Schmidt - June 11, 2013
Just when Chicago principals were noticing that half the "Chiefs of Schools" they are supposed to bow down to seem to be packing their bags and distributing resumes across the USA, the media begins to bring to Chicago the news of the mercenaries who have already left Chicago before the latest round of Rahm "cuts in bureaucracy" hits them and their cronies. Jennifer Cheatham is now superintendent of Madison, Wisconsin, for those who recall how often she protested that Chicago was her one and only true love.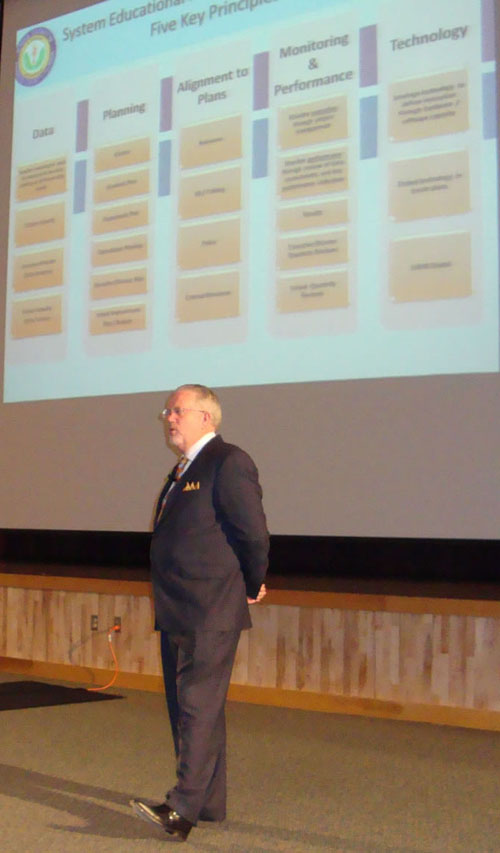 Rick Mills is now the superintendent of the Manatee County Florida school system, thanks apparently to the leadership qualities gained during his years in Chicago.But the biggest coup d-etat has come from Manatee County Florida, which just made former Chicago military schools chieftain Rick Mills its superintendent. Mills, who evacuated Chicago two years ago for what was supposed to be the number two job in Minneapolis (which he wasn't qualified for; no administrative certification, since, as fans remember, he never taught or was a principal her in Chicago) is now bringing DATA DRIVEN MANAGEMENT to Sarasota and that part of Florida.
Substance hears that Mills utilized his Chicago reputation as a tough guy boss to get the Manatee County job. Apparently, just as he left out some facts when he went to Minneapolis, he's left out a lot about his lurid track records now that he's landed in the land of bikinis and an infinite supply of -- is that "data" or just "date bait"?
Unlike many of the mercenaries who have passed through Chicago's revolving door administrative ranks and then gone on to other towns and school districts across the USA, Mills actually had years to gain his various reputations, first as Paul Vallas's military expansion chieftain, and at the end of his time in Chicago as one of the city's high school "Chief Area Officers."
Substance is looking forward to hearing more of the details from people who had first hand experiences with Mills's Power Point pointednesses.