Huberman patronage 'manager' Drew Beres threatened principals... Chicago's Whitney Young High School students get detention for participating in May 5 walkout against cuts, increase in class size
George N. Schmidt - May 07, 2010
A large number of students from Whitney Young Magnet High School in Chicago who participated in the May 5, 2010 walkout and protest against the cuts facing Chicago schools have been ordered to participate in detention as a result of their actions. The pressure for the penalties against students who participated in the walkout came from the top of CPS, with Ron Huberman's office contacting schools and principals on the day of the walkout.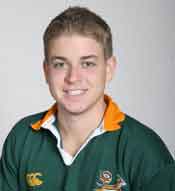 Drew Beres (above) was appointed to his $95,000 per year job as "Program Manager, Office of the Chief Executive Officer" by Ron Huberman shortly after Huberman was appointed CEO by Mayor Richard M. Daley. In 2009, after less than one year working in "public education," Beres was paid $73,297, according to CPS federal income tax records obtained by Substance under the Freedom of Information Act (FOIA). Thanks to Huberman's patronage, Beres earned more in 2009 than the majority of certified classroom teachers in Chicago. Among those who made phone calls threatening principals to discipline students and teachers was Drew Beres, a special assistant to Huberman who has not teaching experience, no work experience as a principal, and no Illinois credentials to be a school administrator. According to the most recent CPS Position File obtained by Substance under the Freedom of Information Act (FOIA), Beres is a "manager" in the Office of the CEO at a budgeted annual salary of $95,000.
According to CPS W-2 records provided to the Internal Revenue Service, Beres was paid $73,297 during 2009, more than the median salary of Chicago teachers. CPS refuses to provide Substance with the accurate date of hire of Huberman's patronage appointees, or their work records and resumes. According to CPS sources, Beres has no teaching or educational experience and was hired as one of dozens of Huberman patronage workers at executive salaries during the first six months of 2009, without Huberman submitting each of the hires to the Board of Education, as required by law.
CPS officials refuse to answer Substance questions about the hiring dates, qualifications, and other background of the dozens of people hired by Ron Huberman since Huberman succeeded former CEO Arne Duncan in January 2009.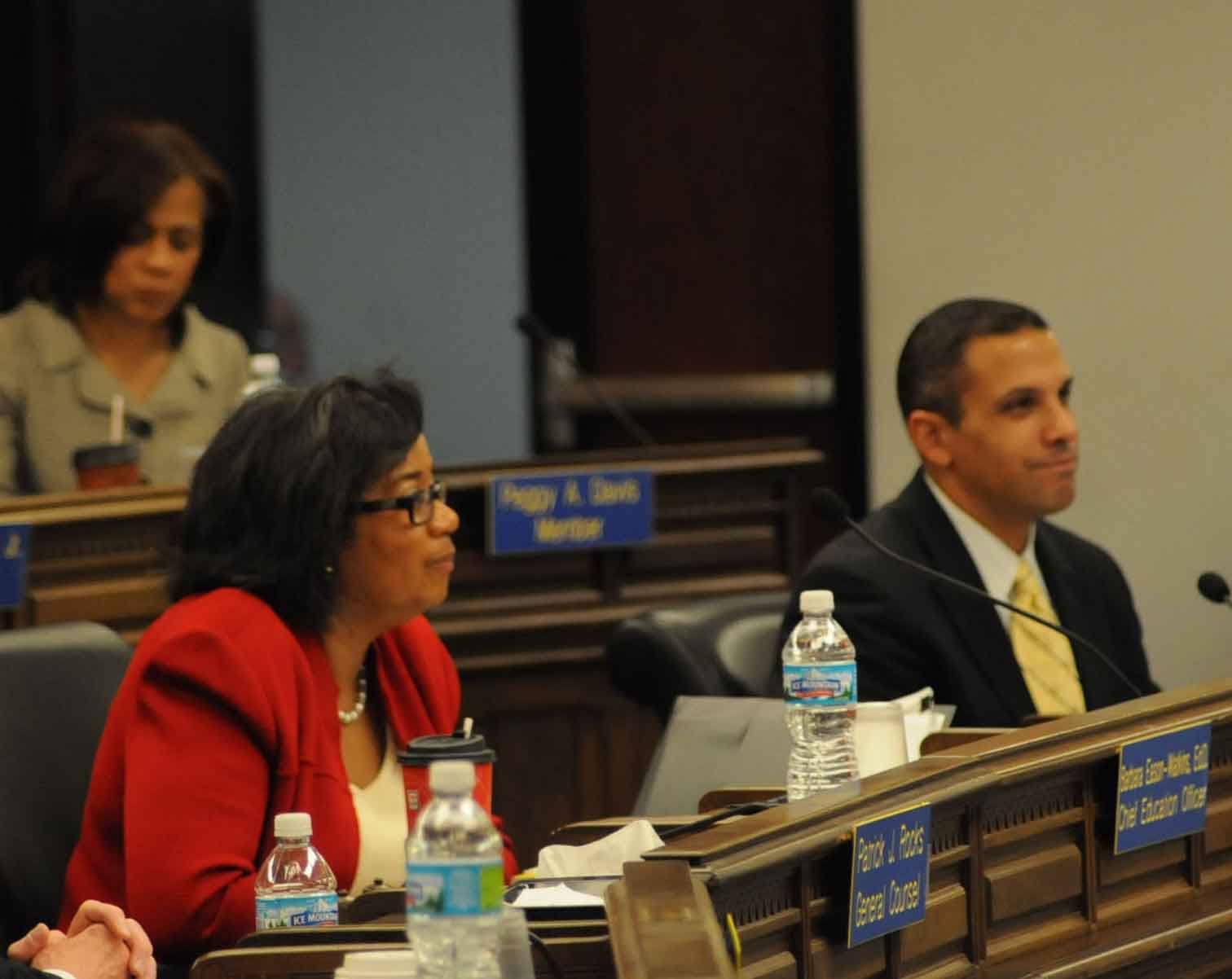 Since January 2009, the Chicago Board of Education has approved more than 100 patronage hires initiated by schools Chief Executive Officer Ron Huberman (above right, at the April 28 meeting of the school board). During the months since Huberman became CEO (appointed by Mayor Richard M. Daley), the Board has launched an unprecedented campaign to oust trained and certified educators from top executive positions and replace them with patronage hires from the Chicago Transit Authority, Chicago Police Department, and City of Chicago — all at salaries in excess of the average salary paid to teachers. Even "Chief Education Officer" Barbara Eason-Watkins (above center, with glasses) became upset with the new hires, after nine years of loyal service to any policy foisted on CPS by Daley and his appointees. Substance photo by George N. Schmidt.On May 6, Whitney Young parents received the following e-mail regarding the protest.
Parents and Students,
This email is being sent to everyone so please disregard this if it does not apply to you.
Every WY student who participated in the walkout is expected to serve Saturday School this Saturday, May 8th from 8am - 10am. Please be on time. It will be held in the Big Gym bleachers. You may enter the PE building in between the buildings. Bring school work with you or reading material. You will not be allowed into the academic building to go to your locker.
If you need to serve early, you may start at 7am and serve until 9am and enter door #8 near the attendance office. If you need to reschedule, you may email or leave me a message and serve your Saturday School on May 15th.(Parents, We appreciate your support and help in making sure your child attends and is on time. Thank you.)
Dr. Kenner wanted to commend the walkout participants on their examplary behavior.
See you Saturday morning!
Marianne Stojak
Attendance Director
Whitney M. Young High School
773-534-7505
mfstojak@cps.edu
