College humanities studies are their own reward
Susan Ohanian - May 25, 2023
The following piece was printed as a letter to the editor in the Washington Post on May 24, 2023. Regarding the May 22 front-page article "Colleges face major change as humanities fall, tech rises."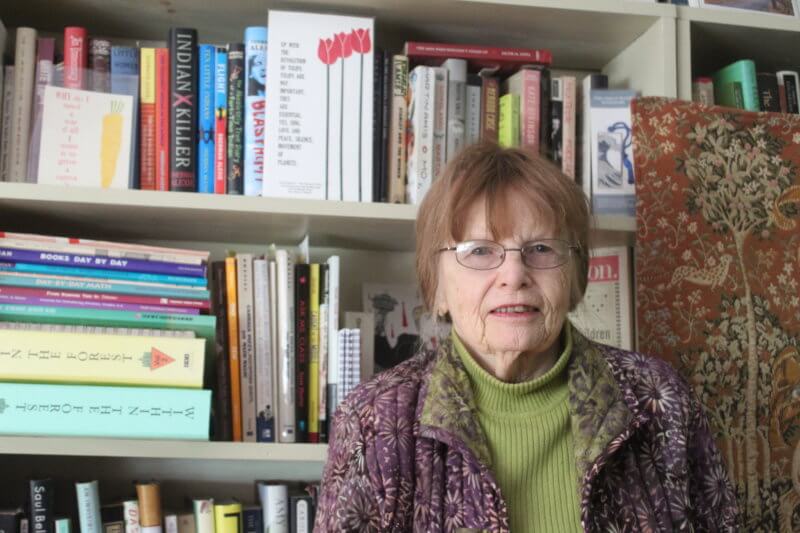 Author and teacher Susan Ohanian at her home in Charlotte, Vermont. Photo by Scooter MacMillan published in a June 2, 2022, article "Susan Ohanian: A passionate spokesperson for teachers" in the Charlotte News.Three cheers for University of Maryland English chair Amanda Bailey for bucking the very narrow, cheapskate trend to align college curriculum with job skills.
When I majored in English, I blithely assured my parents, who had not gone to college, that certainly a degree in English would qualify me for a job. When, during my master's orals, the University of California at Berkeley committee asked me why I was majoring in medieval literature if I didn't plan to teach, I answered, "Because it interests me." The committee's question provoked me to leave with the master's degree and not pursue a doctorate with people who seemed so shortsighted about what such a degree might offer.
The day after getting my master's, I got on a plane for New York and was hired as a minimum-wage editorial assistant — because I could type 90 words a minute. My salary didn't even cover the rent for my studio apartment, but being able to walk from Harlem to the Brooklyn Bridge on the weekend was worth a lot.
Eventually, practicality oozed in and I went to night school for the minimum number of education units to qualify for a teacher's license.
All these years later, I'm glad practicality came late. I still applaud English as a good major.