Taft students plan a safety "walk out" after a student allegedly threatened to shoot up the school & only received a one day suspension
John Kugler - March 08, 2023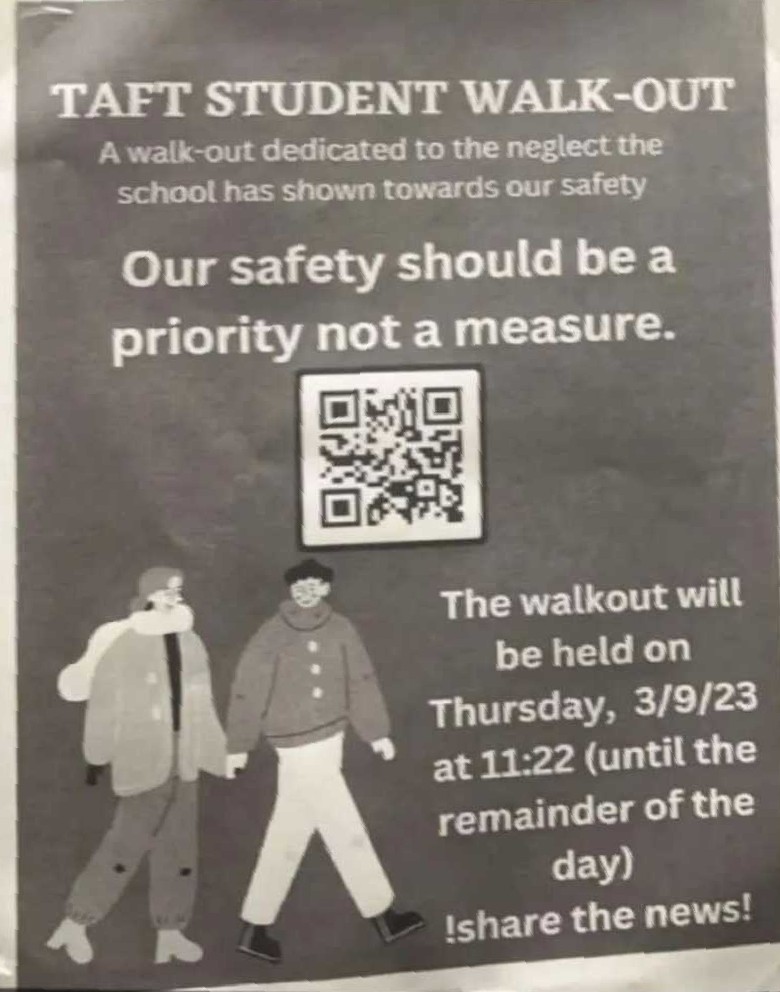 Taft students plan a safety "walk out" after a student allegedly threatened to shoot up the school & received a one day suspension.
Many are claiming security doesn't effectively use metal detectors & are concerned with a perceived lack of police presence.
In a school survey, 95% of parents, 78% of teachers & 75% of students voiced support for keeping school resource officers.
16th & 17th District Chicago Police Scanner
Last edited 10:57 PM · Mar 7, 2023
https://twitter.com/CPD1617Scanner/status/1633331035613044736?s=20