Maj. Gen. Rodney Boyd. General Boyd becomes the first Black 2-Star General in the history of the Illinois National Guard
John Kugler - February 04, 2023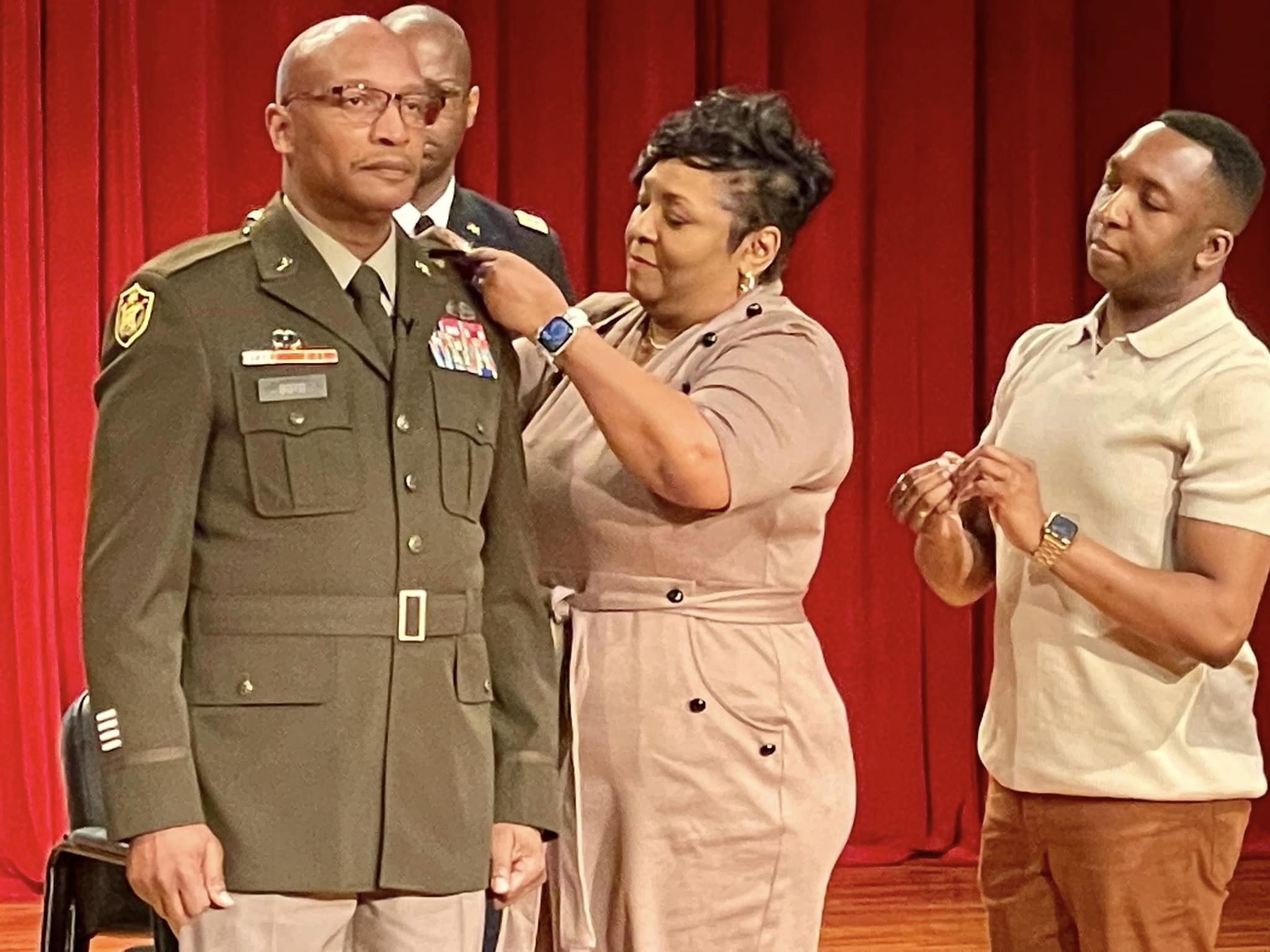 Maj. Gen. Rodney Boyd. General Boyd becomes the first Black 2-Star General in the history of the Illinois National Guard Feb 4 2023
Picture from FacebookWe have never before had a person of color reach the rank of major general, the highest rank achievable in the Illinois National Guard until today.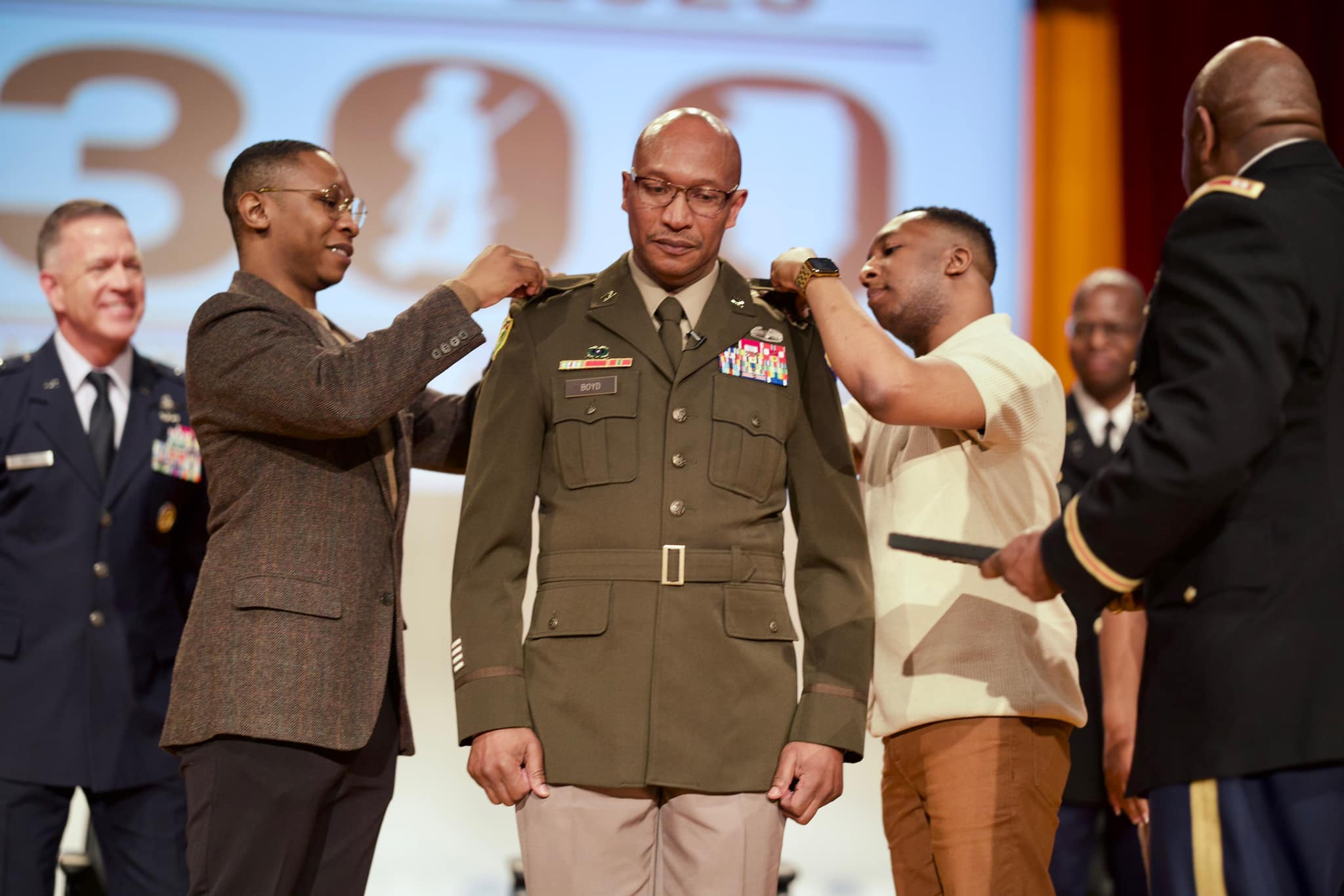 Ceremony was held Carver Military Academy on the far south side of Chicago. Lt. Governor Juliana Stratton was in attendance.
Brigadier General Rodney Boyd will continue to serve as Assistant Adjutant General Military-Army. Brig. Gen. Boyd is a decorated combat veteran of both Iraq and Afghanistan, where he earned the combat action badge. In his civilian life, Brig. Gen. Boyd served with the Bellwood Police Department for 23 years. After retiring from the Bellwood Police Department in 2013, Brig. Gen. Boyd worked as a vice president for operations for JP Morgan Chase Bank and as a supervisory criminal investigator for the Northwestern University Police Department.
He has worked for MAG Aerospace, which supports the Army National Guard Mission Command Training Support Program. Brig. Gen. Boyd began his military career as an enlisted Marine Corps Reservist in 1982.
After completing his enlistment with the Marines, he joined the Illinois Army National Guard. From 1989 until 1990, he attended the Illinois Army National Guard Officer Candidate School, receiving his commission as a second lieutenant in the Quartermaster Corps in August 1990. Brig. Gen. Boyd received a bachelor's degree in Criminology from Northern Illinois University, a Master of Arts degree in Education from the University of Illinois at Chicago Circle, and a Master of Strategic Studies degree from the U.S. Army War College.
Brig. Gen. Boyd has been married to Darlene Boyd for over 30 years and they have two sons (Rodney Jr. and Randy) and one grandson.
Sources for Report
Illinois National Guard was live 8hrs ago Feb 4, 2023
Congratulations to Maj. Gen. Rodney Boyd. General Boyd
Lt. Governor Juliana Stratton is at Carver Military Academy 4 hrs ago Feb 4, 2023
https://www.facebook.com/ltgovstratton/posts/pfbid02qyDHtkkt98R3fHxfNenqGutmWXWuptuzHLfd7ULxLAtq3nDqF6GjQhHtb2HLX4dXl
Governor JB Pritzker 6 hrs ago Feb 4, 2023
https://www.facebook.com/GovPritzker/posts/pfbid0V4mDTxb8p91Bfa9P1ycEKoPjKLJyRcwh2VDCv5GfVU3hyKupLsphE22WcyicwXUvl
Gov. Pritzker Announces Key Appointments
Press Release - Monday, January 23, 2023
https://www.illinois.gov/news/press-release.25941.html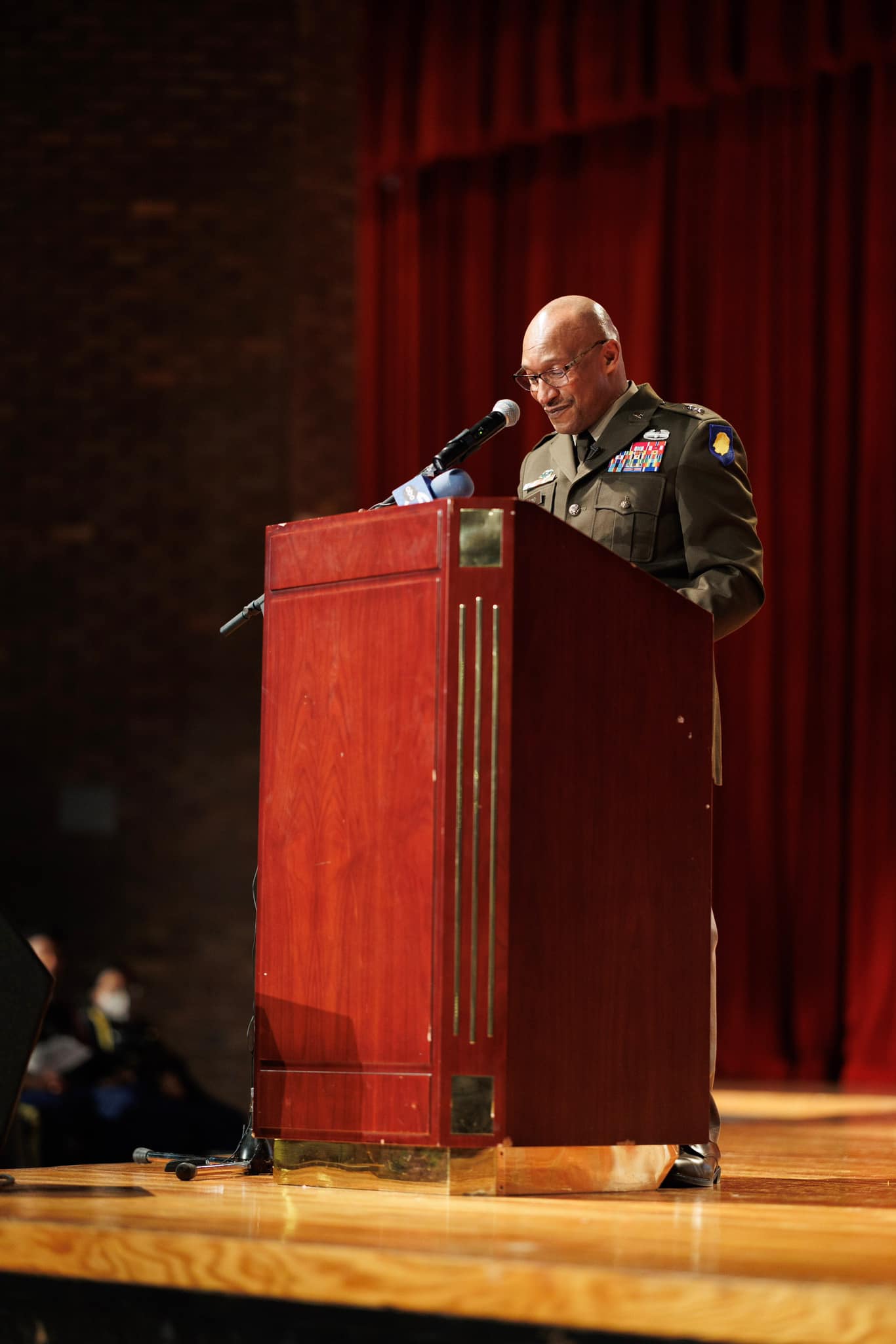 Maj. Gen. Rodney Boyd. General Boyd becomes the first Black 2-Star General in the history of the Illinois National Guard Feb 4 2023
Picture from Facebook