Mundelein Scofflaw Confirmed - Dealer Plate DL 1708
Emi Yamamoto - November 15, 2022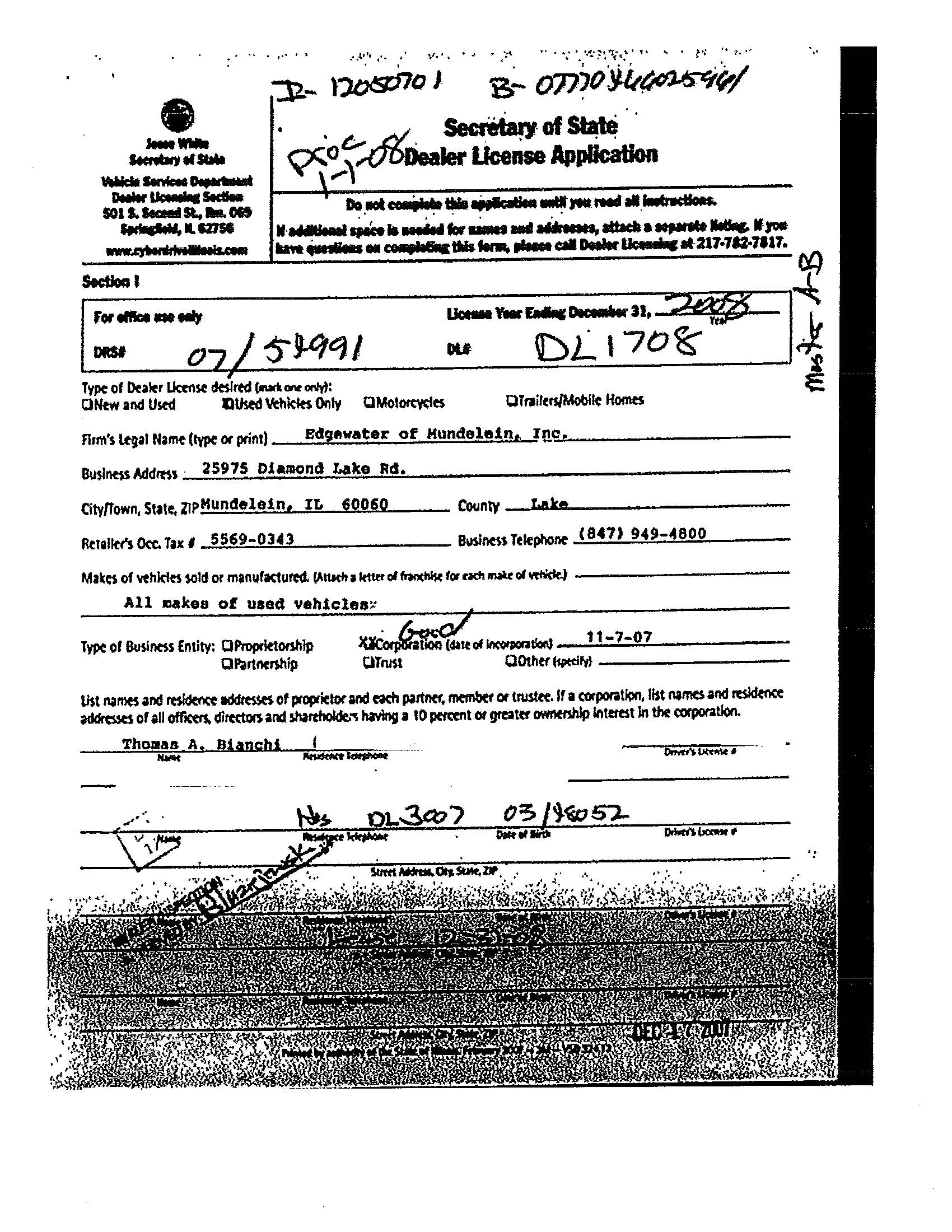 The Illinois Secretary of State responded to a FOIA Request and confirmed a Thomas A. Bianchi is the holder of the Dealer plates used by Lauren Bianchi, a Chicago Teachers Union official and Environmental activist. The name of the car dealership is Edgewater of Mundeline, Inc. 25975 Diamond Lake Road, Mundelein, IL 60060, Lake County, Illinois, with tax number 5569-0343 and Business phone (847) 949-4800. Application for the plates was sent on Dec 17, 2007.
The Secretary of State Vehicle Services Department states that this dealership has one plate assigned to it "DL1708" and has had this plate since 2008.
What is now making this story more disturbing is a Chicago Teachers Union environmental activist who uses Dealer Plates she has from a guy in Mundelein, IL, which we assume is her father. Does this mean that Ms. Bianchi is a suburbanite now doing some activist work on the Eastside of Chicago?
As this story grows, we will start asking locals, fellow staff members, and former students if Ms. Bianchi ever discloses she is not from Chicago. Plus, her daddy lets her use dealer license plates, so she doesn't have to pay city, state, and county taxes on her vehicle. Maybe the car is not even hers, yet she champions the fight of the working class and closes down 400 union jobs at General Iron, all while having a suburban upbringing and a decent government salary with a ranking in a union.
Bianchi was almost terminated for taking students on unauthorized trips and bringing unauthorized individuals into school for Civil Disobedience training during the school day. She was given a warning resolution, which is a last chance before being fired.
Using dealer plates means she is not paying state, city, and county taxes on a car the car she uses every day.
Bianchi is the Chairperson of the Climate Justice Committee with the Chicago Teachers Union while driving an old foreign-made SUV that does not use union labor.
It makes you believe the rumors of privileged outside political agitators taking over the Chicago Teachers Union.
Mundelein ..... let that sink in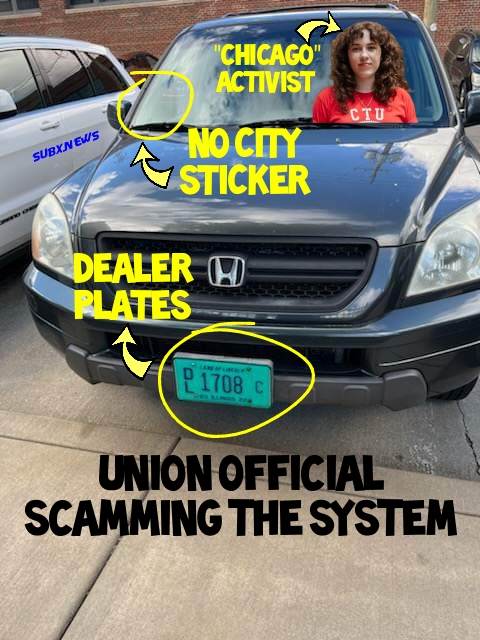 concerned citizens sent in pictures of the car union activist Lauren Bianchi driving to work everyday to Washington High School complaining she was using dealer plates and had no city sticker.