What are our Children Learning today in Chicago classrooms?
Substance News - May 26, 2022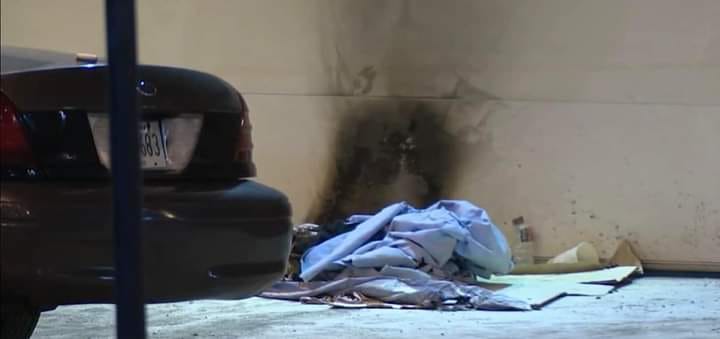 'Walking Man,' Set On Fire In River North, 'Likely To Die,' Reports Say
A man in a black and white Hoodrich jacket is being sought in the attack on Joseph Kromelis, who gained local fame by constantly walking Downtown's streets.
https://blockclubchicago.org/2022/05/26/walking-man-set-on-fire-in-river-north-most-likely-to-die-reports-say/ A few years ago there was an incident just like The Walking Man being set on fire the other day in lower Wacker drive. Joseph Kromelis, 75, commonly known downtown as the "Walking Man" and "Walking Dude" was sleeping near a loading dock at Lower Wabash and Kinzie Street when an offender poured a flammable liquid on him and set it ablaze around 2:50 a.m.
Similar to the "Walking Man Incident", a teacher was set on fire in a Chicago Public School classroom and as his hair was burning multiple students videotaped him screaming in agony and laughing at him.
When this was reported to Jackson Potter Chief of Staff at the Chicago Teachers Union he said you don't know what kind of day those kids were having and decided not to pursue the case any further so as not to punish the students for their heinous act.
You say you haven't heard of this on a news? That is because it was covered up by the institution that's supposed to protect staff and students from harm.
This is the same Jackson Potter who just admitted a few weeks ago that he knew about a sexual predator and let him work at the Chicago Teachers Union with Chicago Public School teachers and students.
http://www.substancenews.net/articles.php?page=7783
Ask about your child's teachers' position on police in schools, position on abortion, what's your teacher's position on gender identity, position on parental rights, what are a teachers' religious beliefs, do they believe children who engage in criminal activity should go to jail or punished ... etc ... parents need to be asking who is in front of our children today ... ask if are they are even from Chicago ... do they understand the issues with Chicago gangs and violence ... how can our children be safe when the people teaching them allow criminal activity to continue ...
A more recent example is when the teachers union took the position that Adam Toledo was a victim, instead of a gangbanger shooting at other kids.
https://www.fox32chicago.com/news/he-was-one-of-ours-chicago-teachers-union-responds-following-release-of-fatal-shooting-video-of-adam-toledo
The shooter in Uvalde was clearly tagged as somebody who had trouble in the school system, yet no teacher nor anyone from the school district did anything to figure out what that young man needed to address his issues and now we have 21 people dead.
https://nypost.com/2022/05/25/details-emerge-on-texas-school-shooter-salvador-ramos-behavior/
Instead, if you look at the position of Chicago Teachers Union they blame racism and the AR-15s rather than looking at themselves as the perpetrators of violence and non-conformity.
Where does a child learn it's ok to light a person on fire? Where do our children learn to blame others for their troubles? Where do our children learn consequences? Where do our children go every morning to learn what is right and what is wrong ?
The answer is right in front of us, public schools.
---------------------
Police ask for help finding attacker who set beloved "Walking Man" on fire in River North
https://cwbchicago.com/2022/05/police-ask-help-finding-attacker-who-set-beloved-walking-man-on-fire-in-river-north.html