Déjà vu a "secret plan" to strike two days after the election
John Kugler - May 27, 2022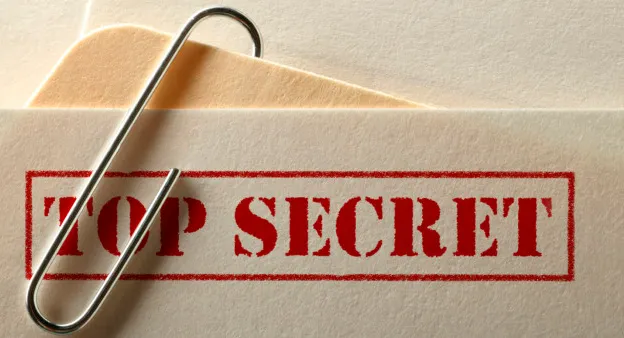 If you think it's a conspiracy theory that the Chicago Teachers Union's work-stoppage this winter was about electioneering, you are not crazy. It happened before.
Jinny Sims is a politician and union leader in the British Columbia Teachers' Federation. She helped create the road map for CORE to take over the CTU.
We had meetings with her early in the process of organizing to take power in the CTU. This post does not say someone is good or bad, just pointing to facts that what we are experiencing here in Chicago is not an original playbook.
Using work actions for agitaion, organizing and self promotion. The story of Jinny Sims mirrors the rise of Stacy Davis Gates in the Chicago Teachers Union and the work stoppage in January 2022 which many in the union and outside the union was used as a platform for Gates to get media bravado for a run for Chicago Mayor in 2023 against Lori Lightfoot.
Gates is not from Chicago. Gates has no degrees from public universities in the Chicago Area. Gates has never been elected into any position the CTU of her own volition. Gates has never been a school delegate, the first stepping stone in any union democracy.
George Schmidt used to say: If they can't be a delegate, they can't be the President.
George would be talking up a storm on how sdg won that election ...
... well i know how and that story will be told in the coming months ...
Jinny Sims
From Wikipedia, the free encyclopedia
https://en.wikipedia.org/wiki/Jinny_Sims
Jinny Jogindera Sims (born June 7, 1952) is an Indian-born Canadian politician, who was elected as a New Democratic Party Member of the Legislative Assembly of British Columbia in the 2017 provincial election in Surrey-Panorama. She previously was elected to the House of Commons of Canada in the 2011 election.[1] She represented the electoral district of Newton—North Delta as a member of the New Democratic Party.
Early life
Sims emigrated to England from Punjab, India, at the age of nine. She earned a Bachelor of Education degree at the Victoria University of Manchester (now the University of Manchester). Sims and her husband moved to Canada in 1975,[2] spending two years in Quebec before moving to Nanaimo where she was a high school teacher until the early 2000s.[3]
BCTF president
She was elected president of the BC Teachers' Federation in 2004[4] and served in that role until 2007. In her role as president of the BCTF, she was involved in the May 2005 provincial election when the BC Liberal Party, a week before the election, accused the BCTF of having a "secret plan" to strike two days after the election;[5] the organization subsequently filed a defamation lawsuit.[6] When the teachers, who had been working for over a year without a contract, did provide strike notice in September 2005, the provincial government immediately extended, by legislation, the last contract to June 2006 and made a potential strike illegal.[7] Regardless, Sims led the teachers in job action, culminating in a two-week strike. The Labour Relations Board determined the strike illegal and the BC Supreme Court found the BCTF in civil contempt of court, fined the BCTF $500,000 and ordered the BCTF not pay the teachers a strike pay.[8][9][10] The strike ended when the membership voted to accept a $150-million mediated settlement which both the government and the BCTF executive had endorsed.[11] Sims's BCTF successfully negotiated a five-year contract in June 2006.[12]
Accusations
In October, 2019 allegations of misconduct were made against Sims, resulting in her resignation as Minister of Citizens Services. A special prosecutor, Richard Peck, was appointed to investigate the charges. Sims was accused of writing support letters for travel visas and of telling her staff to bypass freedom of information laws by using personal email and WhatsApp rather than official email addresses. In April, 2020 the special prosecutor reported that he and the RCMP had found no evidence to support the charges against her and had cleared her of any wrongdoing.[13]
References
[1] "Election 2011: Newton—North Delta". The Globe and Mail. Archived from the original on 23 August 2011. Retrieved 2 May 2011.
[2] "About Jinny Sims". jinnysims.ndp.ca. Archived from the original on 20 January 2012.
[3] Cordery, Walter (12 February 2004). "Jinny Sims seeking B.C. union's top job". Nanaimo Daily News. Nanaimo, British Columbia. p. A5.
[4] "Teachers elect Jinny Sims as new president". The Province. Vancouver, British Columbia. 17 March 2004. p. A7.
[5] Mason, Chris (20 May 2005). "Liberals, BCTF ready to bury ill will from election campaign". Times Colonist. Victoria, British Columbia. p. A6.
[6] Bellett, Gerry (27 May 2005). "B.C. teachers take Premier to court: Campbell 'defamed' union". National Post. p. A7.
[7] Bailey, Ian; Jack Keating (4 October 2005). "Teachers contract legislated: Imposed deal offers no salary increase, blocks job action". The Province. Vancouver, British Columbia. p. A3.
[8] Mickleburgh, Rod (10 October 2005). "Teachers guilty of contempt, B.C. judge concludes". The Globe and Mail. p. A4.
[9] Bridge, Maurice (22 October 2005). "Judge slaps $500,000 fine on teachers: Penalty for illegal strike may yet be increased". Times Colonist. Victoria, British Columbia. p. A3.
[10] Mickleburgh, Rod (14 October 2005). "B.C. court orders halt to teachers' strike pay". The Globe and Mail. p. A1.
[11] Shaw, Rob; Darah Hansen; Janet Steffenhagen; Jonathan Fowlie (24 October 2005). "Teachers back at work but fight far from over". Times Colonist. Victoria, British Columbia. p. A2.
[12] Chung, Emily (3 July 2006). "Pressure from public hastened teachers' deal". The Vancouver Sun. Vancouver, British Columbia. p. A3.
[13] Zussman, Richard (3 April 2020). "Former B.C. cabinet minister Jinny Sims cleared of all criminal wrongdoing". The Globe and Mail. Retrieved 15 November 2020.