[ Misuse of Union Resources ] Chicago Teachers Union staffer caught double talking on Twitter
Substance News - March 24, 2022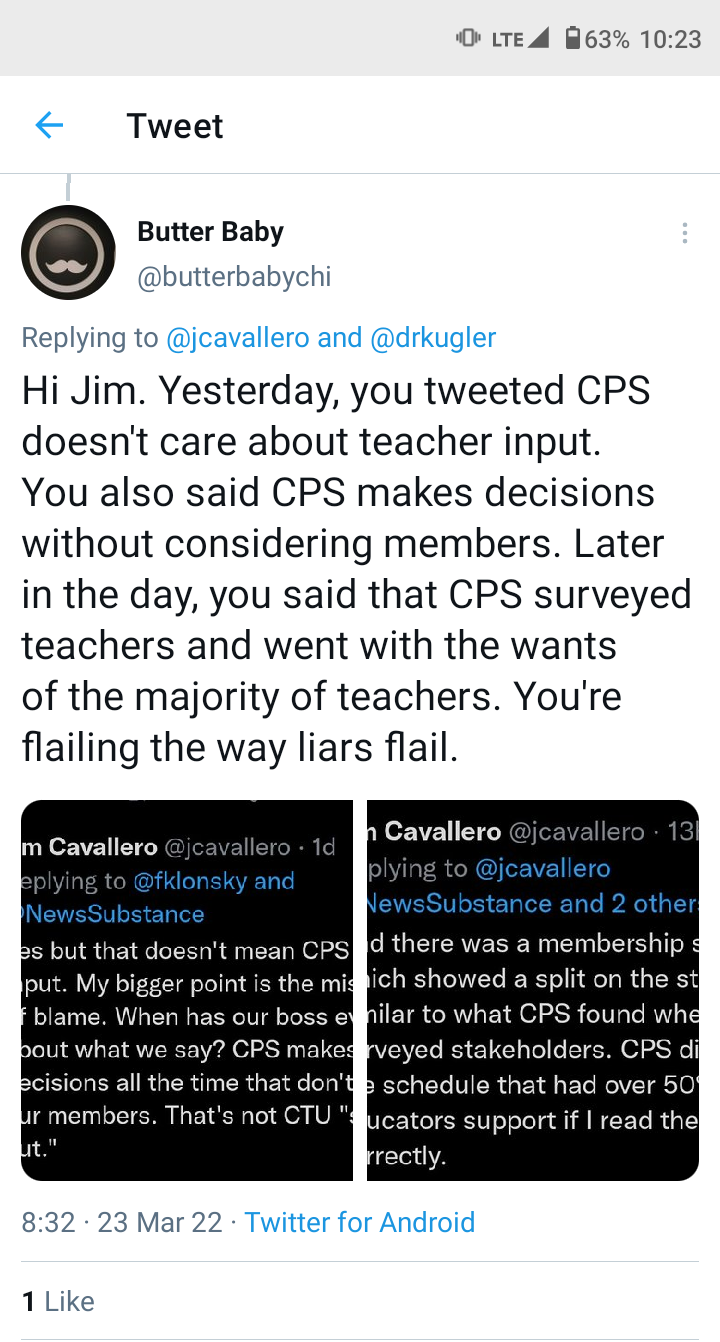 Chicago Teachers Union staffer caught double talking on Twitter yesterday who tweeted CPS doesn't care about teacher input and CPS makes decisions without considering members.
Later in the day, the same CTU staffer said that CPS surveyed teachers and went with the wants of the majority of teachers.
Bigger question is why is this paid staffer on Twitter shouldn't he be doing work for the members instead of making excuses for Union leadership during an election cycle?