[ Union Politics ] CORE switches Officer Slate at Last Minute did they follow proper procedures?
John Kugler - February 07, 2022
Over the weekend, CORE slated Jackson Potter for Vice President and Stacy Davis Gates for President of the Chicago Teachers Union; this was after the abrupt announcement by Jesse Sharkey last week that he didn't want to be running for President anymore on May 20, 2022, CTU Officer Elections. There was only one choice for a slate rather than an open discussion of who would be best to run for officers of the Union for the next three years, as stated in the CORE By-Laws. If the name Jackson Potter is familiar, he was the Chief of Staff for Karen Lewis and was the Mastermind behind getting CORE elected back in 2010. He's neither a newcomer to CTU politics nor a new person running for election. He was slated to be VP with Karen Lewis, except he was removed from the ballot due to ineligibility issues back in 2010.
The last-minute change has many people thinking that Jesse would lose to Members First at the top of the ticket. Scuttlebutt says this gives a sense of freshness for those that don't remember CTU history and free media coverage for CTU leadership.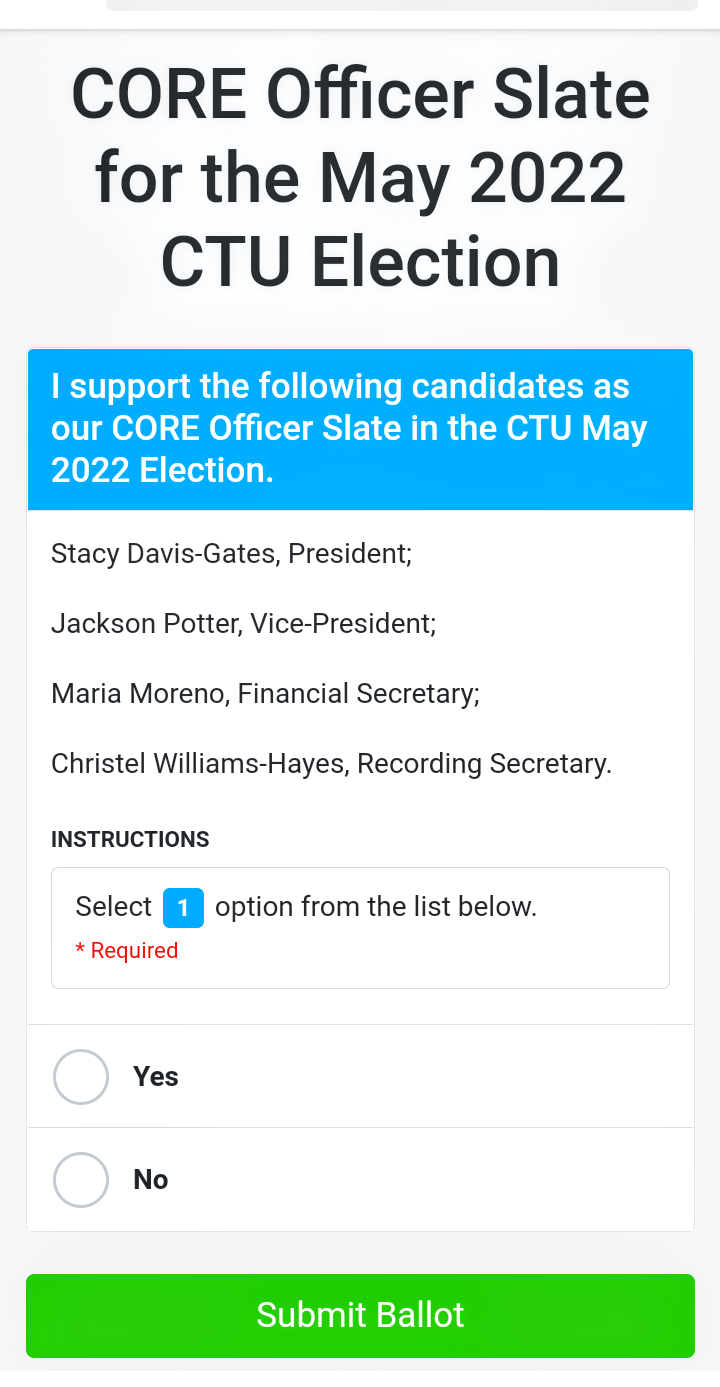 The other concern union members have, especially inside the CORE caucus, is the slating process and the correct procedures to replace Jesse Sharkey. The only position that should have been changed was Jesse's position, but now it seems like Jackson Potter is somehow in the mix. Why didn't CORE just replace Jesse with another white man on top of the ticket? It seems dubious, at least if not a last-minute acceptance, that Jese could not help CORE win in the May 20, 2022 union elections.
For what just happened in the CORE Caucus this weekend, this should have been the order of operations:
1) Jesse officially dropping out to vacate the Position
2) Stacy needed to drop out to vacate her VP Position
3) Stacy had to have been nominated for the President Position
4) Jackson should have been nominated for VP Position
That's the order of operation. In each part of that order, other people could have wanted to be nominated for a position. There should have been debates about each office at each step of the process, even the stepping down part, should have had a discussion and a vote to accept the dropping out. Especially for Stacy, since she switched to run for another office. It also calls into question the legitimacy of the process since Stacy was nominated and Slated for VP. How could she go against the wishes and the governance of the CORE slating process, as we wrote last week? This was a slap in the face for CORE members.
Sharkey slaps Rank-and-File in the Face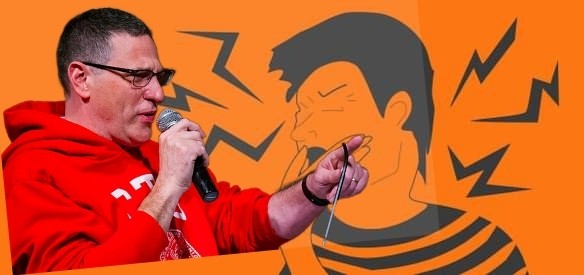 The Officer slate for CORE was worked out last summer and has many people questioning the motives of Jesse Sharkey's last-minute departure from CTU leadership on August 29, 2021.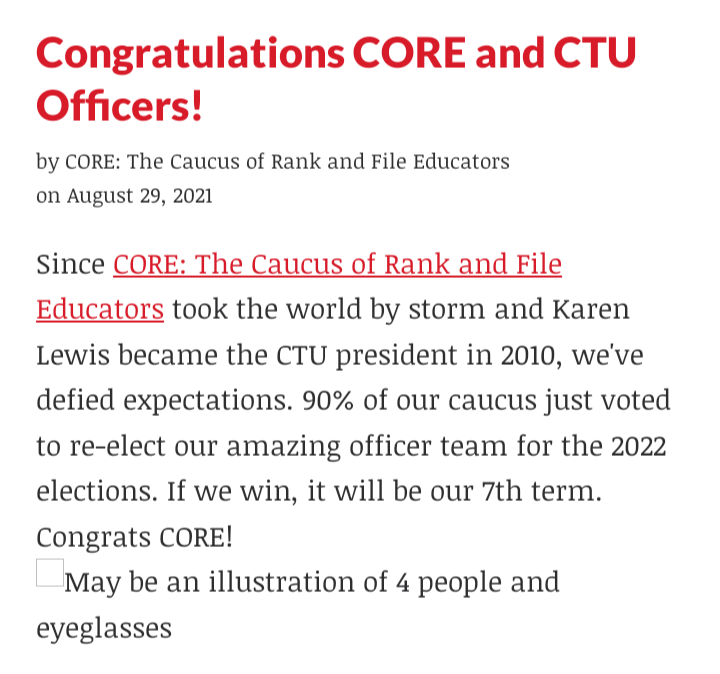 CTU members should have concerns about the political patronage army Potter has built over the last 10 years. Almost half more people now working at the Chicago Teachers Union are directly beholden to Jackson for their jobs. I'm not talking about a recommendation for a job; I'm talking about people who could not work anywhere else besides the CTU. The only reason they're working at the CTU is because of Jackson Potter, and those people would do anything to keep those good-paying jobs, including doing political work during the workday for the CORE caucus.
Substance in the coming months will be publishing names, pictures, and experience of all the people that are now working at the Chicago Teachers Union that shouldn't be working there because if either a lack of expertise or never being involved in a teacher's Union or CPS ever in their lifetime. Yet, they got high paying jobs because they know Jackson Potter.