Sharkey slaps Rank-and-File in the Face
John Kugler - February 03, 2022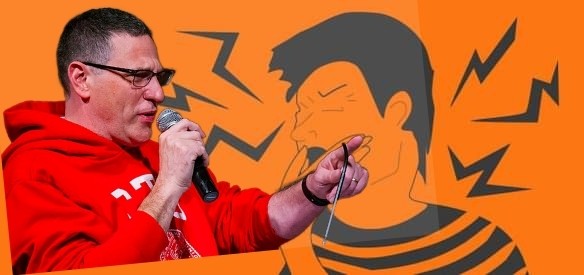 Jesse Sharkey the current Chicago Teachers Union President, stepping aside from the election process at this moment is an extraordinary announcement, since the CORE (his political party) slating process has been running for almost a year and has been completed, so it begs the question: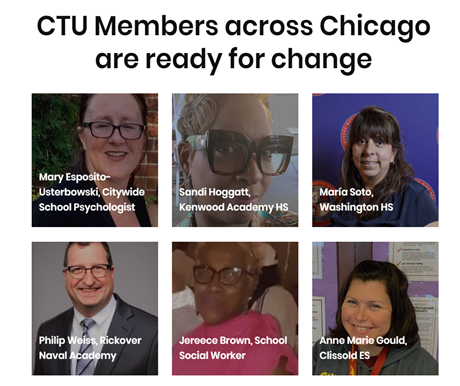 Did this decision get made after the opposition Members First Chicago (opposition party in CTU) announced its slate?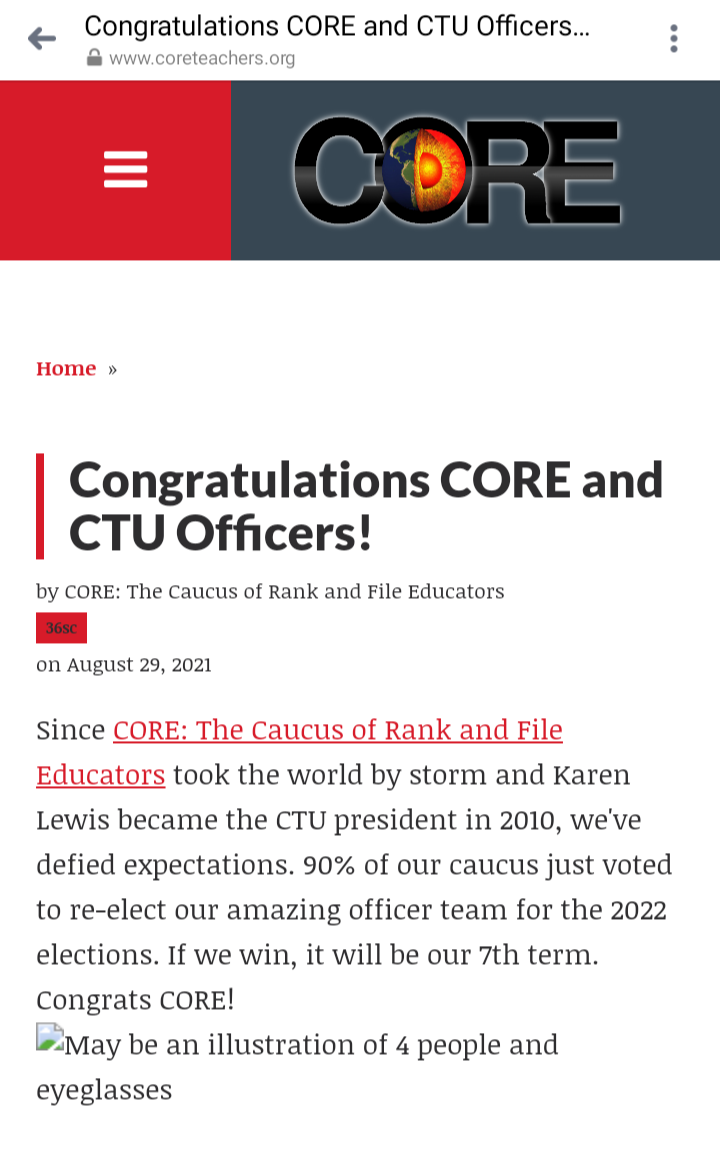 Are the current Union's decisions for political correctness to stay in power, rather than what is suitable for the membership?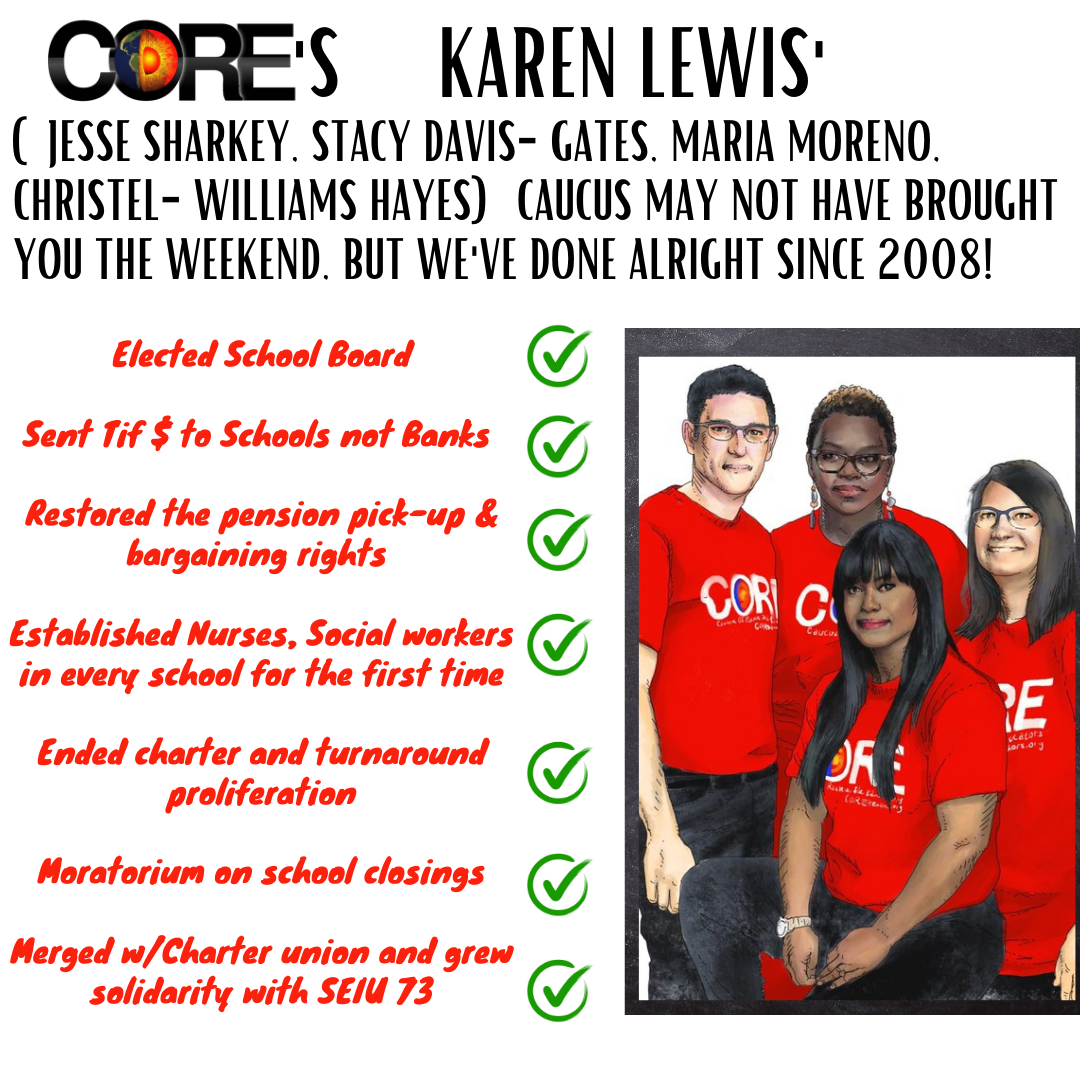 Here are the guidelines for officer nominations which are due next month:
I. Petition filing and candidate certification
A. Deadline for Filing Petitions
2. Union Officer and AFT/IFT Delegate Petitions (By-laws IV §1a and §2a)
All nominating petitions for Union office and for delegates to the AFT and IFT conventions must be received by the Office of the Financial Secretary at the Union office no later than Friday, March 25, 2022 at 5:00 p.m.
https://www.ctulocal1.org/wp-content/uploads/2022/02/2022-CTU-Officers-Election-Procedures-EB-Final.docx
The facts are indisputable, Jesse Sharkey is stepping down as a candidate for Union leadership in February, only a few months before an election, rather than during the slating in August of 2021 when a lot of work was put into the process. (Aug 29, 2021)
https://www.coreteachers.org/congratulations_core_and_ctu_officers?fbclid=IwAR0jXd-x6M9nOmKrYFg1DP4DNQuDExxOqNlz6bnItsgk4J_gVCGzkDschL0
Was this all part of the plan to adjust at the last minute? Did polling data show a woman Mary Esposito-Usterbowski, Citywide School Psychologist versus woman Stacy Davis Gates CTU VP & CORE Candidate contest was a better chance for CORE to retain CTU leadership in the upcoming May 20, 2022 officer elections?
In his departure as a slated candidate for the CTU May 2022 election … it was clear this was a calulated move that could have been made last summer when the slating process was held … I will return to where my journey began: the classroom.(Sharkey, 2-2-22)
https://www.ctulocal1.org/posts/it-is-my-time-to-move-on/?fbclid=IwAR3GFFO772OVfQHNC0CRJ38uLbn8xMcU6rtfy0vtK8_mg0QgBF9oOGOU3os
... but as any good ad person would say free media coverage is good media coverage … in recent days Members 1st was generating news stories as an opposition caucas and a choice for ctu members ...
WTTW News - CTU Leadership Faces Competition ... Esposito-Usterbowski is a member of the House of Delegates
(1 week ago) https://news.wttw.com/2022/01/25/chicago-teachers-union-leadership-faces-competition?fbclid=IwAR00UHdSobok20Fqlj4YSAcCptX4o9ua-bS7LDtlFKrnNm_ABdeuc_Rxv80
Chgo Tribune - Editorial: How can teachers fix what's wrong at CTU? Change (1 week ago) https://www.chicagotribune.com/opinion/editorials/ct-editorial-cps-ctu-leadership-challenge-members-first-20220126-um44fcdlmfgbdan6rrfuub42cq-story.html?fbclid=IwAR3AY7KRUb9pxP3c1w80E0nbYVS0z1XWm_1sZOa9HCTisHok9h0B9bRLNzQ
Politico - CTU leaders face internal revolt .. $8.8 million in cash reserves 7 years ago now is gone (1 week ago)
https://www.politico.com/newsletters/illinois-playbook/2022/01/25/ctu-leaders-now-face-internal-revolt-00001719?fbclid=IwAR3C3BEdgzF5zdQACTDbPzENmUupKBIpW6IDd9e_JOONTTNubhLGQ6AjkIE
Black Wall Street Times - CTU May Finally Be Going Down (6 days ago) https://theblackwallsttimes.com/2022/01/28/the-chicago-teachers-union-may-finally-be-going-down-and-im-here-for-it/?fbclid=IwAR0Ee5oJU9li72ukawIcjnRdBle-ucII3xhC1c-KSpTust96Smp7uz4-tyA
NBC - Battle Against Current CTU Leadership is Brewing From Within (1 week ago) https://www.nbcchicago.com/top-videos-home/battle-against-current-ctu-leadership-is-brewing-from-within/2737966/?fbclid=IwAR1Eg-MizMmuxKHqeL31hikJJjUy1eG86v9zr2qoEOVNjt4t2g-1gpgn828#:~:text=The%20Members%20First%20caucus%20has,and%20too%20many%20work%20stoppages
... now CORE the current caucas in power for 12 years is rebranding itself as change agents is back in the spotlight as a new generation of leaders ... Movements have to change as people change, with new leaders and new vision stepping to the fore. ( 3 hours ago )
https://www.newsweek.com/chicago-teachers-union-head-touts-success-wont-seek-re-election-1675911?fbclid=IwAR1Ef_PMHViMIwv19VJd9v7wkpNTt3OmEyKNlejUuiWWJlKNEpCMMXEE114
... and from the master of earned media good or bad …
attendant bad publicity genuinely don't matter, so long as they serve the goal of owning the spotlight ...
(2016, Trump and the Dark Art of Bad Publicity, 2016, www.politico.com)
Disrespecting the internal slating process is a slap in the face to rank-and-file members of CORE for whatever reason this decision was made, plus a disservice to the Union at-large especially to the teaching profession that prides itself on planning and thinking ahead not wingging it.
But if it was a calculated political decision it should disqualify this group from holding elected office in the Chicago Teachers Union.