Muhammad Ali - Born: January 17, 1942
Substance News - January 17, 2021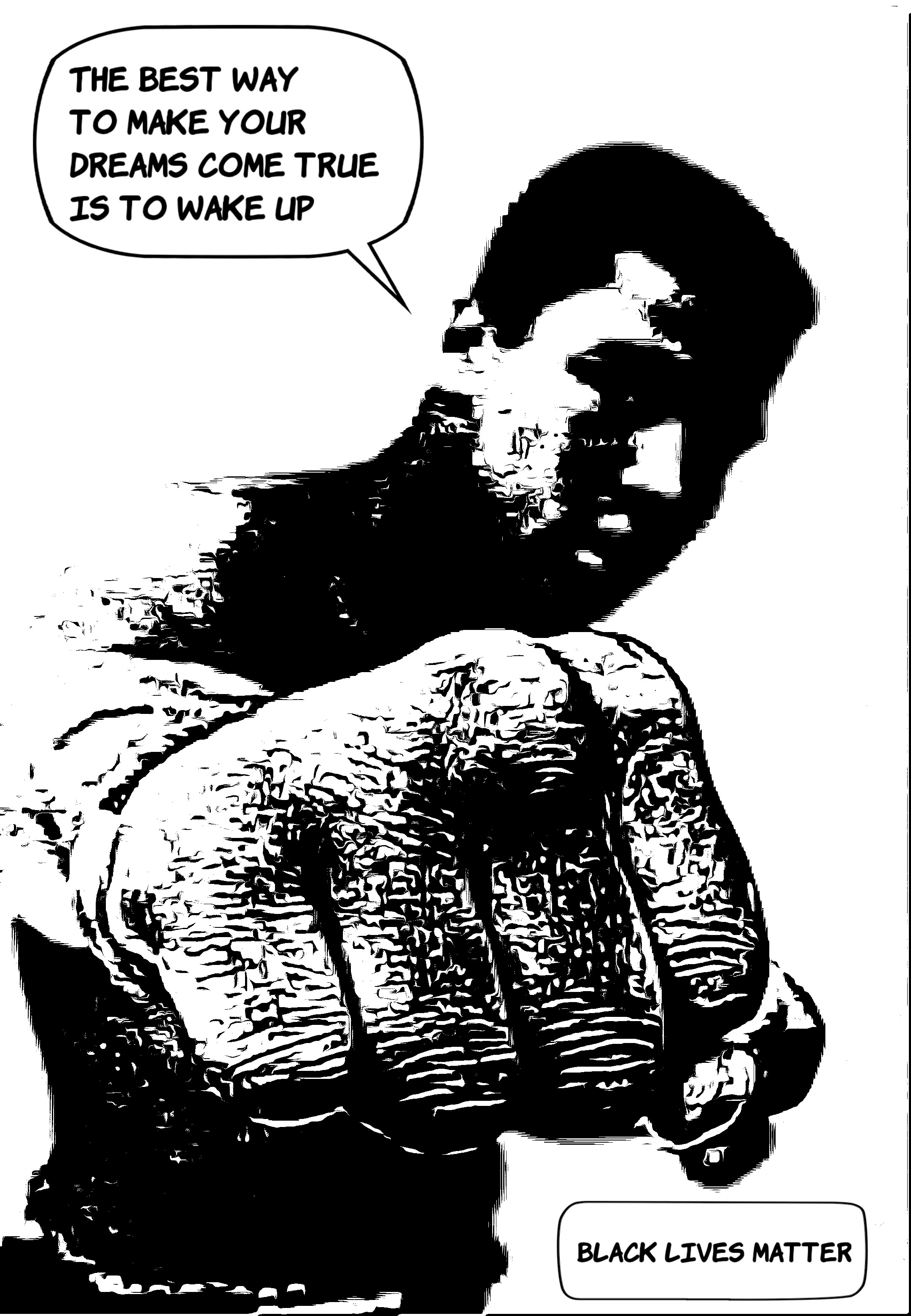 Muhammad Ali was an American professional boxer, activist, entertainer and philanthropist. Nicknamed The Greatest, he is widely regarded as one of the most significant and celebrated figures of the 20th century and as one of the greatest boxers of all time. Ali was born and raised in Louisville, Kentucky. Wikipedia
Born: January 17, 1942
Vietnam War and resistance to the draft
https://en.m.wikipedia.org/wiki/Muhammad_Ali
My enemy is the white people, not Viet Cong or Chinese or Japanese. You my opposer when I want freedom. You my opposer when I want justice. You my opposer when I want equality. You won't even stand up for me in America for my religious beliefs—and you want me to go somewhere and fight, but you won't even stand up for me here at home?
—Muhammad Ali to a crowd of college students during his exile[159]
Ali registered for conscription in the United States military on his 18th birthday and was listed as 1-A in 1962.[179] In 1964, he was reclassified as Class 1-Y (fit for service only in times of national emergency) after he failed the U.S. Armed Forces qualifying test because his writing and spelling skills were sub-standard,[180] due to his dyslexia.[40] (He was quoted as saying, "I said I was the greatest, not the smartest!")[179][181] By early 1966, the army lowered its standards to permit soldiers above the 15th percentile and Ali was again classified as 1-A.[27][179][181] This classification meant he was now eligible for the draft and induction into the U.S. Army at a time when the U.S. was involved in the Vietnam War, a war which put him further at odds with the white establishment.[6]
When notified of this status, Ali declared that he would refuse to serve in the army and publicly considered himself a conscientious objector.[27] Ali stated: "War is against the teachings of the Qur'an. I'm not trying to dodge the draft. We are not supposed to take part in no wars unless declared by Allah or The Messenger." He also said "We are not to be the aggressor but we will defend ourselves if attacked." He stated: "Man, I ain't got no quarrel with them Viet Cong."[182] Ali elaborated: "Why should they ask me to put on a uniform and go ten thousand miles from home and drop bombs and bullets on brown people in Vietnam while so-called Negro people in Louisville are treated like dogs and denied simple human rights?"[183] Ali antagonized the white establishment in 1966 by refusing to be drafted into the U.S. military, citing his religious beliefs and opposition to American involvement in the Vietnam War.[5][6]
On April 28, 1967, Ali appeared in Houston for his scheduled induction into the U.S. Armed Forces, but he refused three times to step forward when his name was called. An officer warned him that he was committing a felony punishable by five years in prison and a fine of $10,000. Once more, Ali refused to budge when his name was called, and he was arrested. Later that same day, the New York State Athletic Commission suspended his boxing license and stripped him of his title. Other boxing commissions followed suit. Ali remained unable to obtain a license to box in any state for over three years.[184][page needed] On June 4, 1967, in a first for sports professionals, a group of high-profile African-American athletes assembled at the Negro Industrial Economic union in Cleveland for a "Muhammad Ali Summit". The meeting was organized by Jim Brown for his peers to question Ali about the seriousness of his convictions, and to decide whether to support him, which they ultimately did.[185]
External video
video icon Conversation with Muhammad Ali, includes transcript, July 7, 1968, 28:55, American Archive of Public Broadcasting[186]
At the trial on June 20, 1967, the jury found Ali guilty after only 21 minutes of deliberation of the criminal offense of violating the Selective Service laws by refusing to be drafted.[27] After a Court of Appeals upheld the conviction, the case was reviewed by the U.S. Supreme Court in 1971.[187]
Ali remained free in the years between the Appellate Court decision and the Supreme Court ruling. As public opinion began turning people against the war and the Civil Rights Movement continued to gather momentum, Ali became a popular speaker at colleges and universities across the country; this itinerary was rare if not unprecedented for a prizefighter. At Howard University, for example, he gave his popular "Black Is Best" speech to 4,000 cheering students and community intellectuals, after he was invited to speak by sociology professor Nathan Hare on behalf of the Black Power Committee, a student protest group.[188]
On June 28, 1971, the Supreme Court of the United States in Clay v. United States overturned Ali's conviction by a unanimous 8–0 decision (Justice Thurgood Marshall recused himself, as he had been the U.S. Solicitor General at the time of Ali's conviction).[189] The decision was not based on, nor did it address, the merits of Ali's claims per se; rather, the Court held that since the appeal board gave no reason for the denial of a conscientious objector exemption to Ali, and that it was therefore impossible to determine which of the three basic tests for conscientious objector status offered in the Justice Department's brief that the appeal board relied on, Ali's conviction must be reversed.[190]
Impact of Ali's draft refusal
Ali's example would go on to inspire countless black Americans and others. However initially when he refused induction, he became arguably the most hated man in the country and was despised by a lot of people, mainly white,[citation needed] and received many death threats and people who supported Ali during this time were also threatened, sports journalist Jerry Izenberg who wrote columns defending Ali's right not to serve said "Bomb threats emptied our office, making the staff stand out in the snow. My car windshield was smashed with a sledgehammer." [191][192]The New York Times columnist William Rhoden wrote, "Ali's actions changed my standard of what constituted an athlete's greatness. Possessing a killer jump shot or the ability to stop on a dime was no longer enough. What were you doing for the liberation of your people? What were you doing to help your country live up to the covenant of its founding principles?"[9]
Recalling Ali's anti-war position, Kareem Abdul-Jabbar said: "I remember the teachers at my high school didn't like Ali because he was so anti-establishment and he kind of thumbed his nose at authority and got away with it. The fact that he was proud to be a black man and that he had so much talent ... made some people think that he was dangerous. But for those very reasons I enjoyed him."[193]
Civil rights figures came to believe that Ali had an energizing effect on the freedom movement as a whole. Al Sharpton spoke of his bravery at a time when there was still widespread support for the Vietnam War. "For the heavyweight champion of the world, who had achieved the highest level of athletic celebrity, to put all of that on the line—the money, the ability to get endorsements—to sacrifice all of that for a cause, gave a whole sense of legitimacy to the movement and the causes with young people that nothing else could have done. Even those who were assassinated, certainly lost their lives, but they didn't voluntarily do that. He knew he was going to jail and did it anyway. That's another level of leadership and sacrifice."[194]
Ali was honored with the annual Martin Luther King Award in 1970 by civil rights leader Ralph Abernathy, who called him "a living example of soul power, the March on Washington in two fists." Coretta Scott King added that Ali was "a champion of justice and peace and unity."[195]
In speaking of the cost on Ali's career of his refusal to be drafted, his trainer Angelo Dundee said, "One thing must be taken into account when talking about Ali: He was robbed of his best years, his prime years."[196]
Bob Arum did not support Ali's choice at the time. More recently, Arum stated that "when I look back at his life, and I was blessed to call him a friend and spent a lot of time with him, it's hard for me to talk about his exploits in boxing because as great as they were they paled in comparison to the impact that he had on the world," and "He did what he thought was right. And it turned out he was right, and I was wrong."[197]
Ali's resistance to the draft was covered in the 2013 documentary The Trials of Muhammad Ali.[198]
NSA and FBI monitoring of Ali's communications
In a secret operation code-named "Minaret", the National Security Agency (NSA) intercepted the communications of leading Americans, including Ali, Senators Frank Church and Howard Baker, Dr. Martin Luther King Jr., prominent U.S. journalists, and others who criticized the U.S. war in Vietnam.[199][200] A review by the NSA of the Minaret program concluded that it was "disreputable if not outright illegal."[200]
In 1971, his Fight of the Century with Frazier provided cover for an activist group, the Citizens' Commission to Investigate the FBI, to pull off a burglary at an FBI office in Pennsylvania as the anticipation for the fight was unlike anything else so they believed the security would also be focused on the fight, this exposed the COINTELPRO operations that included illegal spying on activists involved with the civil rights and anti-war movements. One of the COINTELPRO targets was Ali, which included the FBI gaining access to his records as far back as elementary school; one such record mentioned him loving art as a child.[201]
https://en.m.wikipedia.org/wiki/Muhammad_Ali