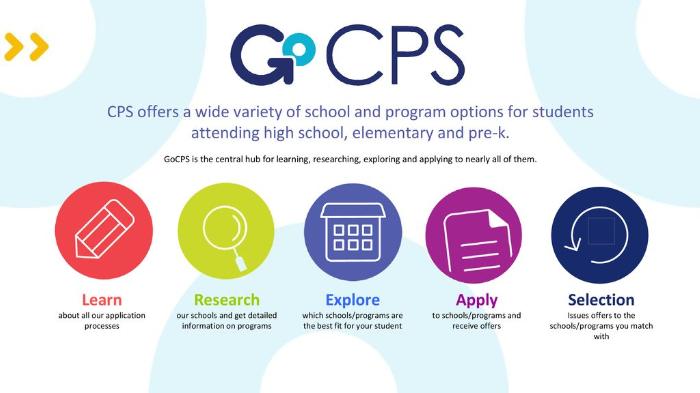 Chicago Public Schools will launch their GoCPS, providing a streamline application system that allows families to research and apply to high-quality school options across the city.

The system is designed to increase equitable access to information and school applications for both district and charter schools, CPS officials said.

The pandemic has impacted every aspect of our school year, including the important process our students go through when choosing the school options that will best match their talents, interests, and abilities. So to ensure everyone has the time they need to make this important decision, we are extending the GoCPS application deadline from Friday, December 11, 2020 to Friday, January 8, 2021.
1