Kankakee School District 111 families have 3 options for school year's return
Substance News - June 18, 2020
Kankakee School District 111 administrators reviewed plans for instruction next school year during a Zoom webinar Tuesday.
By Stephanie Markham | smarkham@daily-journal.com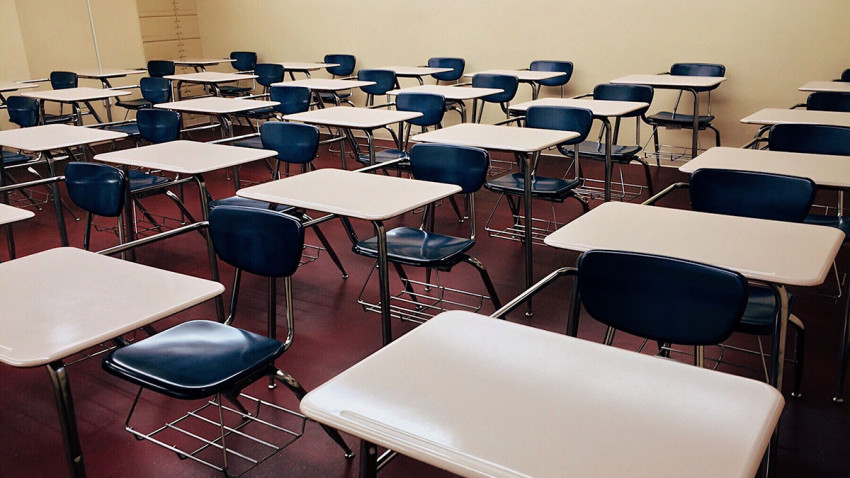 Empty Classroom
Under the current plan, families would be able to choose from three options in the fall: a fully remote schedule, a hybrid schedule blending remote and in-person learning, or a completely in-person schedule.
Administrators are also considering pushing the start of the school year to after Labor Day. Students would still receive technology and families would meet with teachers to go over their chosen instructional format in August.
Superintendent Genevra Walters said the plans are tentative given the fluidity of the pandemic situation and stressed the importance of the school district planning sooner rather than later.
The goal is to have a solid plan in place by Aug. 1, she said.
"What we really want to develop over the next six weeks is a strong plan to support our students, our families and community going into the 2020-21 school year," she said.
continue to article ...........
https://www.daily-journal.com/news/local/kankakee-administrators-say-families-have-3-options-for-school-years-return/article_dc826548-b074-11ea-8b51-cfde5b590478.html?fbclid=IwAR3TEIl2TzeWfT5RJ382LTh_lV6zd-x8L9DIhfR7lHrnpVPwAIoJ4Hg6q1k#utm_campaign=blox&utm_source=facebook&utm_medium=social