Chicago Tribune teacher-bashing soars to new heights: We're now to blame for COVID-19, too
Sharon Schmidt - April 01, 2020
It's not enough for the Chicago Tribune to regularly blame teachers for poor students' poor test scores, negate the need for decent salaries, benefits, and conditions, and question teachers' professionalism, the Tribune now blames teachers for the school closures of COVID-19.
"This is on CPS and its educators to ensure 2020 doesn't devolve into a lost school year for the city's children," the Chicago Tribune Monday, March 30 editorial states.
The Tribune is still sore about the Chicago Teachers Union strike that resulted in gains for the CTU. The strike lasted 11 days, but five days were added back to the 2019-20 school calendar. For the past five years, students in Chicago public schools have had longer school years than most other Illinois public school students by several days. A graph on the Illinois State Report Card shows that CPS provided four more days in the in 2018 and 2017, three more days in the school year in 2019 and 2016, and one day more than the average Illinois district. Even with the strike, this year CPS was on track to be nearly at the state average of school days provided. But facts don't matter to the Chicago Tribune editorial board, though, when it comes to denigrating Chicago teachers.
The gist of the editorial is that CPS needs to make up days. It doesn't suggest that other districts do the same, even though this could be true anywhere.
"Kids deserve adequate classroom time — not the inadequate time this school year is providing," the editorial states.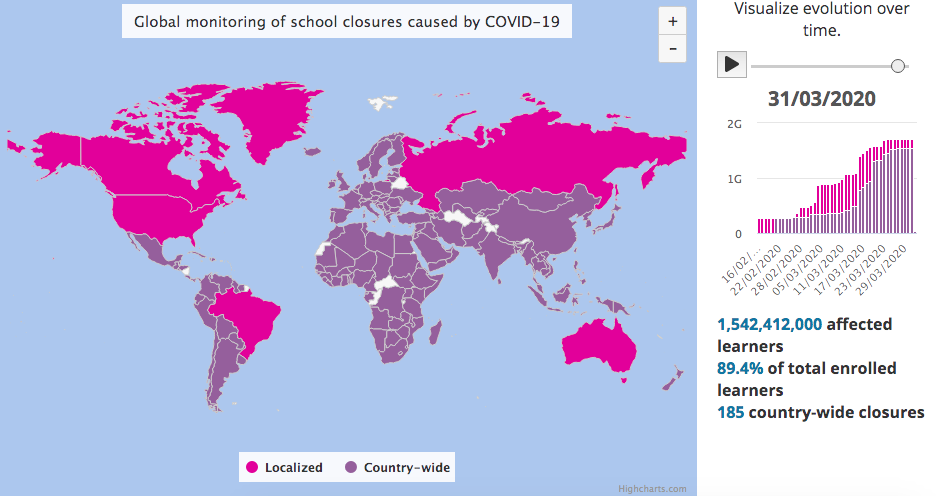 Schools have been closed around the world, affecting 90 percent of students as of March 31, 2020, according to UNESCO. See en.unesco.org/covid19/educationresponseNo mention by the Tribune of COVID-19 school closures and shortened school years everywhere else in the world.
The editorial writers intended to hurt Chicago teachers with Tribune-typical mockery:
"If the Chicago Teachers Union truly is driven by outcomes for kids, it should" ...
"The kids hurt the most by a monthlong school closure are the ones CTU purports to advocate for the most" ...
..."students suffering from the equity concerns CTU so often cites"...
And it quickly jumps to the need for union busting:
"If an "act of God" is government's way to get around state statutes and legalities, it also might be an avenue to make exceptions to work arrangements codified in the CTU teachers contract and other teacher contracts," the editorial states.