'A crisis of trauma and not meeting students' mental health needs' addressed at Board of Education meeting (video links included)
Sharon Schmidt - June 27, 2019
Several speakers at the Chicago Board of Education meeting urged the board to do better with meeting the needs of students. Oriole Park teacher Erika Wozniak said that in Chicago public schools there is one social worker for 1, 053 students. The recommendation by the National Association of Social Workers is 250 students to one social worker, but in areas of high trauma it's 50 to one.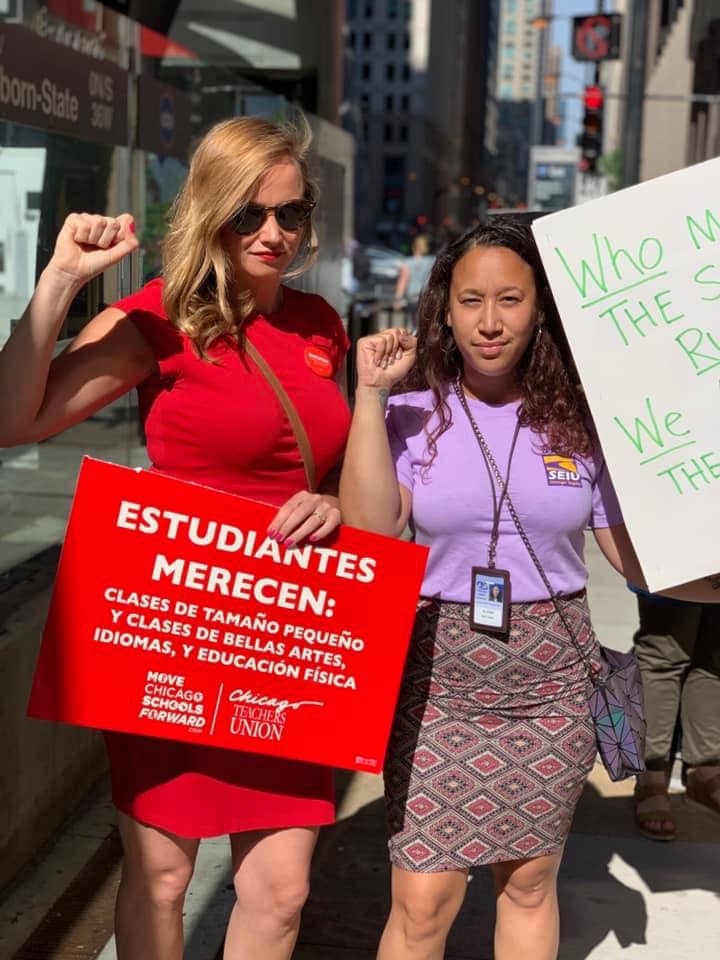 Erika Wozniak marches in the CTU rally prior to the June 26 Board of Education meeting.She presented the board with a petition urging the board to employ more social workers. The petition link is here.
Burley social worker Dave Temkin spoke about his personal experiences in childhood and the trauma faced by the students in his school. He, like Amundsen High School's Sarah Brickerb, spoke of the need for more school social workers in the Chicago public schools.
See Dave Temkin's testimony here.