Douglas Taylor elementary votes no confidence in principal
Susan Zupan - June 07, 2019
The Douglas Taylor elementary Local School Council (LSC) voted NO CONFIDENCE in Principal Dawn Hill on Wednesday, June 5.
The vote was 8-1, with the one vote against being the principal's own vote. The speakers (parents, teachers, and LSC members) at the meeting spoke out in great detail regarding issues and concerns addressed in an

online petition

that had gathered approximately 200 signatures in two days.
Signatures gathered from teachers and parents in front and around the school before and after student drop-off and pick-up times (5-10 minutes, twice per day) resulted in over 100 signatures in two to three days.
CPS Network 13 Chief Cheryl Watkins and Deputy Chief Daniel Perry were in attendance but did not speak.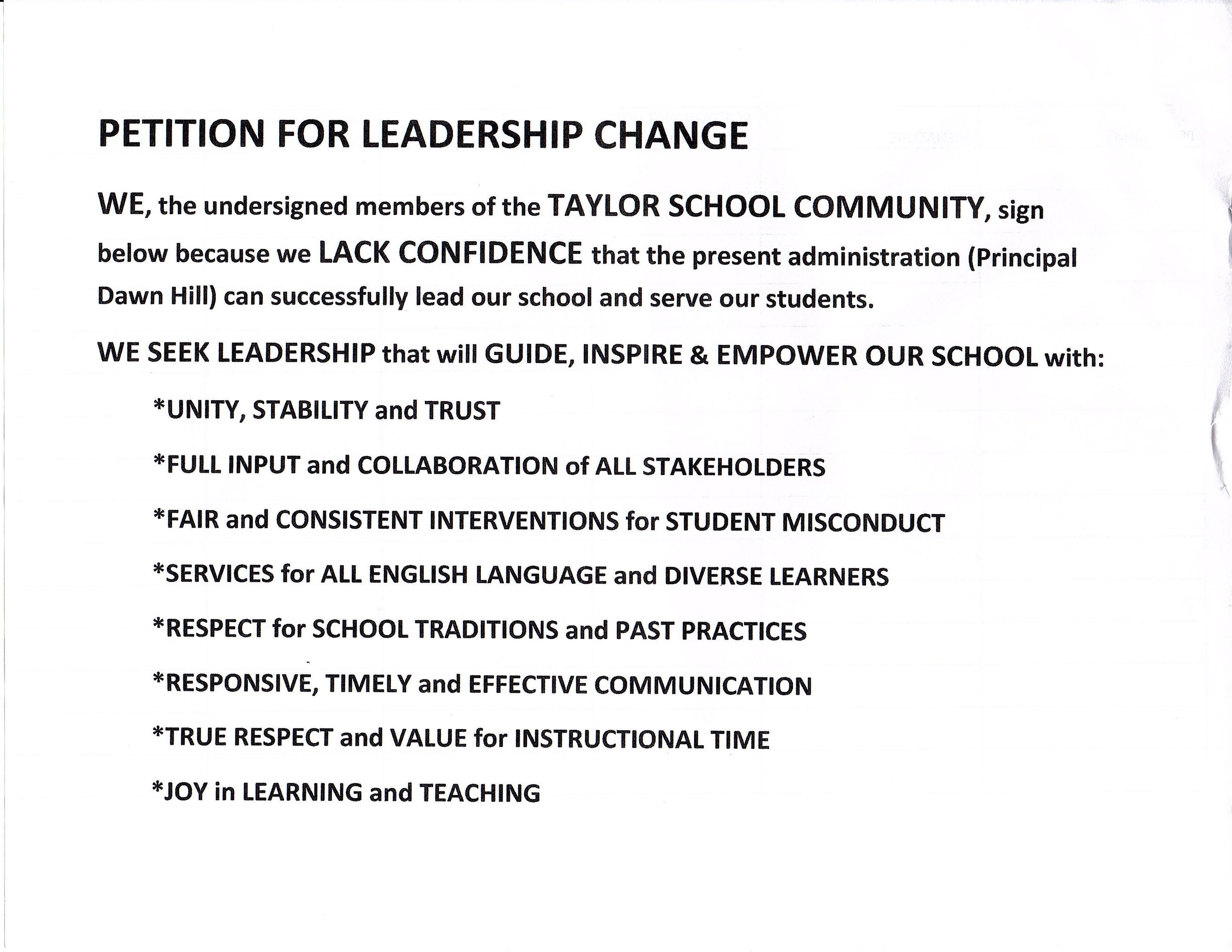 In addition to the petition above, another in Spanish was circulated. Taylor community members gathered 120 signatures by hand outside of school (in very short time). The online petition had 310+ as of June 8.