CPS removes Principal Sarah Abedelal from Brennemann elementary
John Kugler - April 12, 2019
After years of corruption and numerous complaints from staff it took the Office of Inspector General to finally forced Chicago Public Schools to remove corrupt Principal Sarah Abedelal from Brennemann Elementary School.
This is unfolding story and we will post more news as we get it. Below is the letter sent to parent and staff about the principal's removal.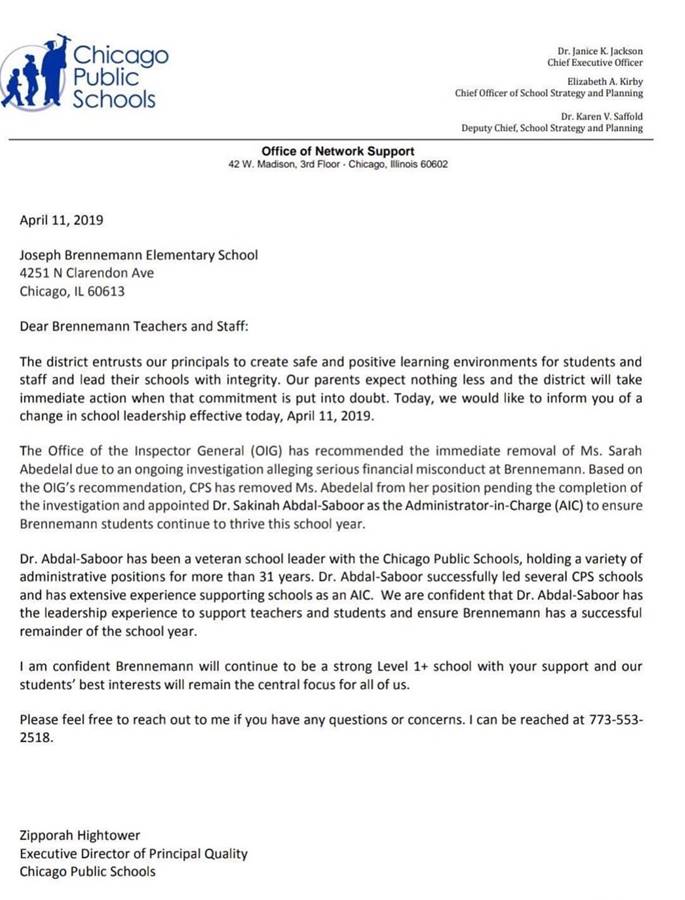 CPS April 11, 2019, letter to Brennemann teachers and staff.