George showed no fear revealing problems, lies and idiocies
George Milkowski - October 01, 2018
George was one of the bravest people I have ever known. He was adamant in seeking and publishing the truth about the school system and the union and showed no fear revealing the problems, lies, and idiocies that he uncovered.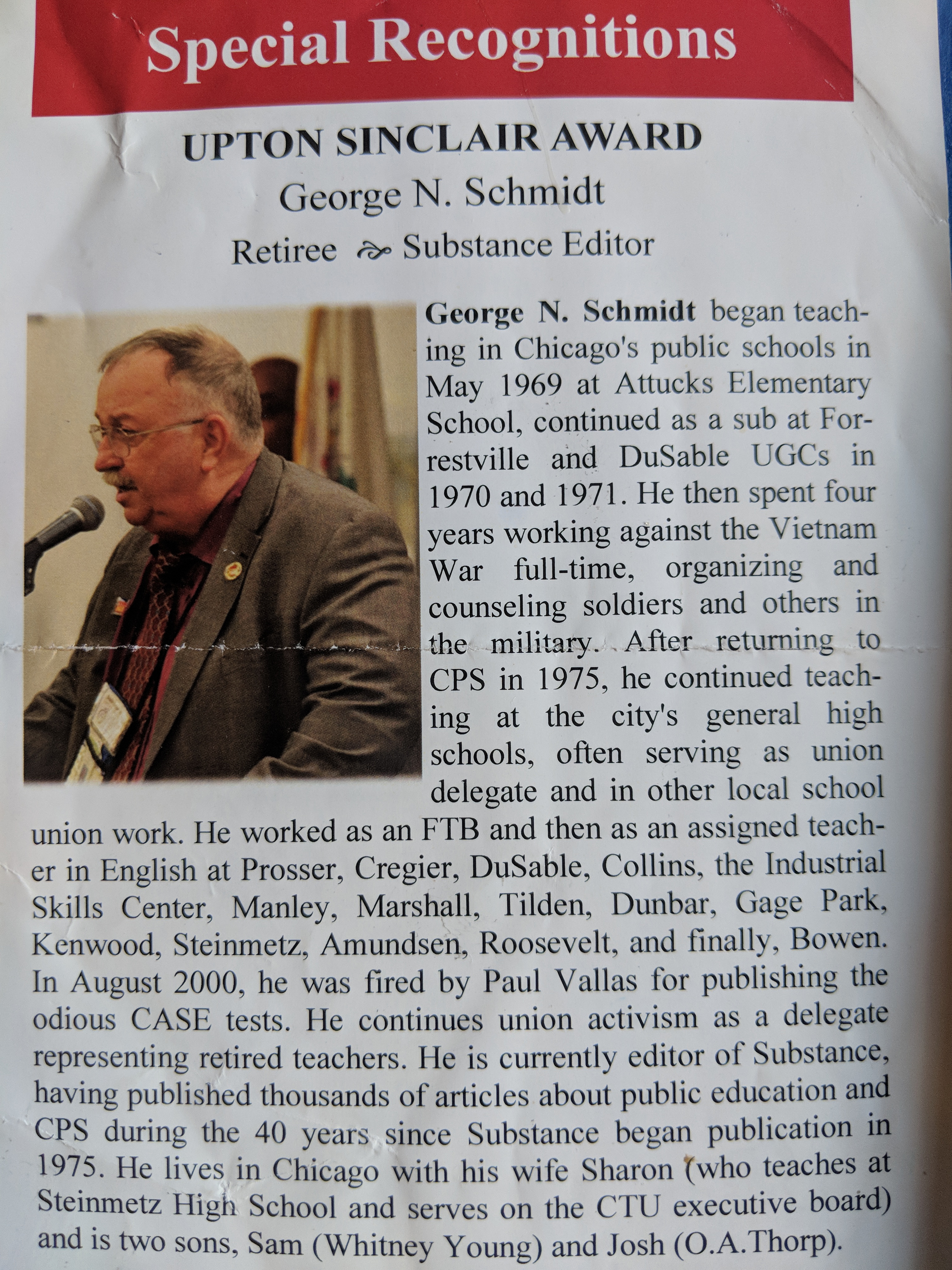 The Chicago Teachers Union honored George at the Legislators and Educators Appreciation Dinner (LEAD) in 2015.He was responsible for getting a sex predator preying on students, a principal from Kelvyn Park High School, put in jail.
He sacrificed his own career with CPS when he showed the stupidity of one of their standardized test; tests with incorrect answers. He published the actual tests after they were administered, but was fired as CPS argued that the tests were copyrighted. The truth is that they were copyrighted after Schmidt published them but that fact didn't stop a judge from siding with CPS.
If you can think of anything that got better in the schools in the last 45 years, chances are they got better because of George. He will be missed.