George's instinct to stop abusive males and racists
Larry MacDonald and Sharon Schmidt - October 05, 2018
One early evening in May 1978 (on a Mother's Day, in what later became known as the Mother's Day Massacre) George and friends saw an abusive male beating a woman outside a bar near California and Fullerton. George immediately jumped out of the car to stop the man; however, a group of the guy's friends in the bar flooded out and beat George. He ended up in the hospital with a broken nose and two black eyes.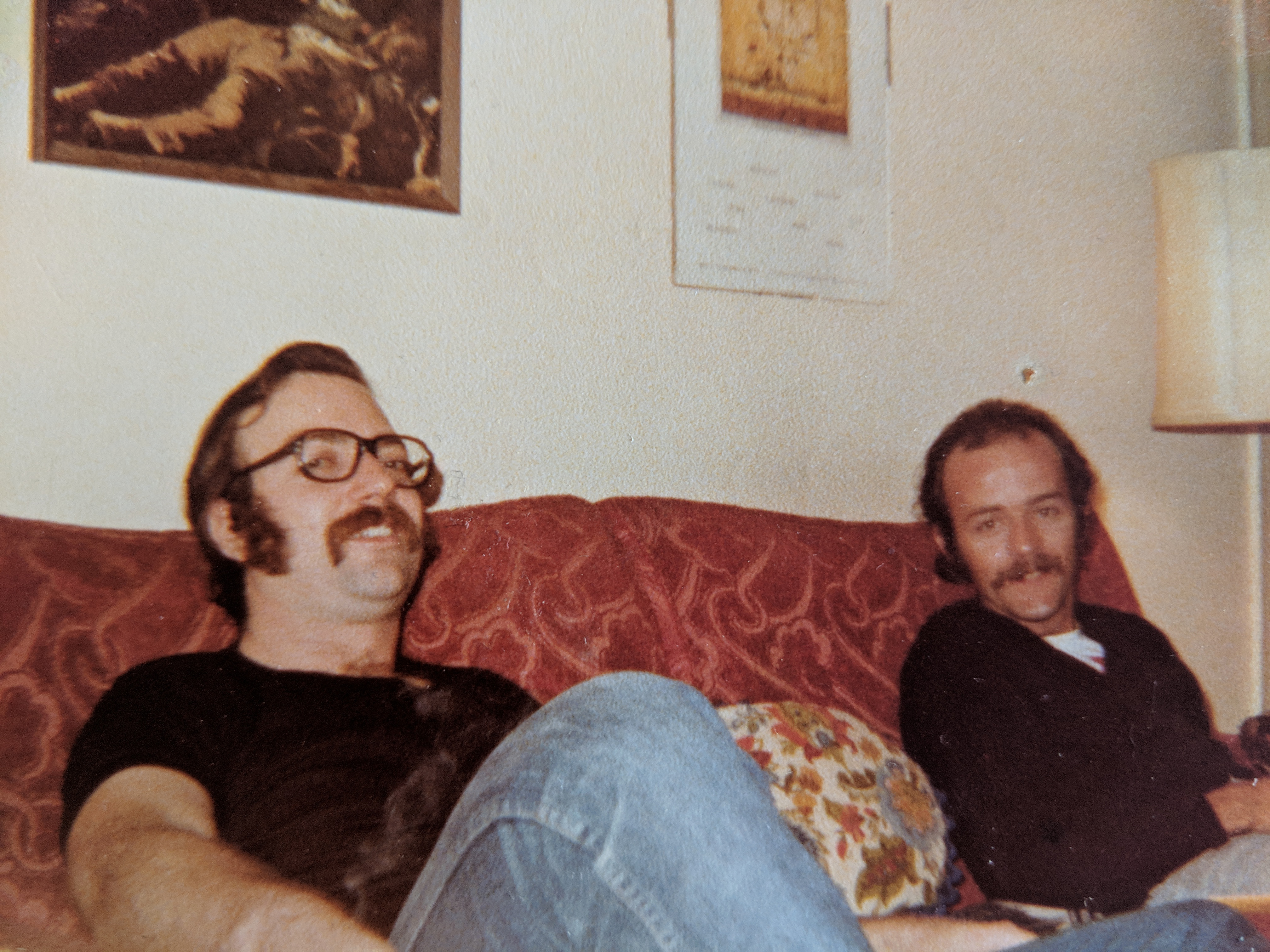 George Schmidt and Larry MacDonald in the late 1970s
[Editor's note: Larry told the above story with much more heart and interesting details. I'll fix it when he returns from an out of town trip.]
He saw evil when it happened. It was a good fit for George to work on behalf of the Bowen community against the gangs of the southeast side of Chicago. Most of his work in Substance was to stop the abuse of power.
Racism and abuse of others enraged George. When one of our neighbors began harassing people in a black congregation that moved to a church building down the block in our Portage Park neighborhood, George confronted the racist. He had no patience for bullshit, just insisted the man to stop.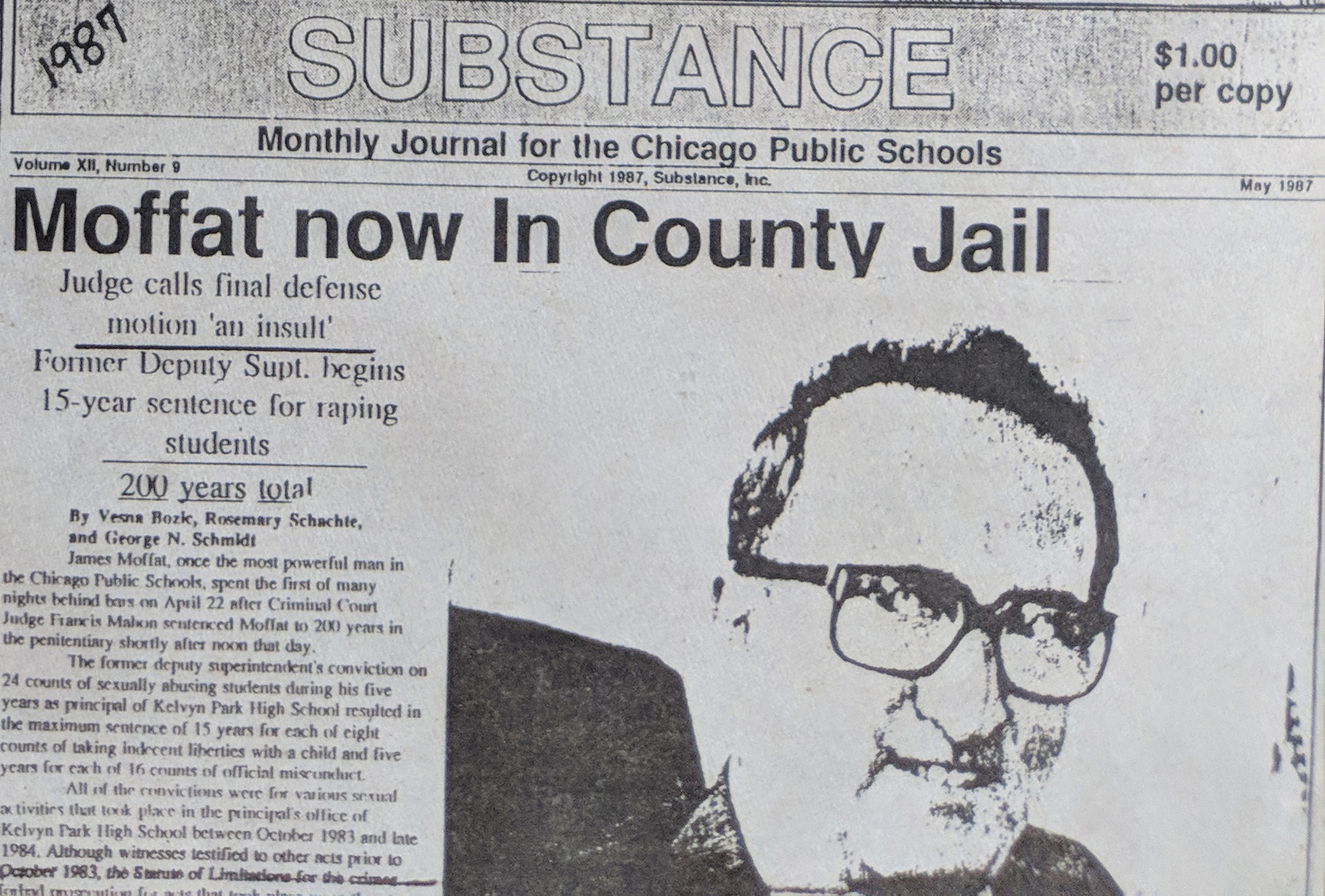 Not only did George and Substance cover former principal of Kelvyn Park James Moffat's terrible sex crimes, George was instrumental in blowing the whistle. The social worker Marsha Niazmand sent an email to georgeschmidtstories@gmail.com last month (and we published her words as a comment on Terry Daniels' piece). She wrote: "In 1984 a student approached me stating that she had been molested by her principal. Eventually I learned that she was one of many female and male victims. I tried to report this matter to higher-ups at the Board and was rebuffed. It was only with the aid and support of George that the perpetrator was finally held to account. Without George I would not have had access to a lawyer and to union leaders who were willing to take the matter seriously. I will always appreciate his help."Fifteen years prior to meeting George I had to deal with abuse from a coach and Christian leader. Like many people who have been sexually abused, I suffered a lot of consequences, but it took a long time for me to be angry instead of just sad or ashamed. I loved George so much when I first told him about it. He had the immediate reaction of saying if he ever saw that person he would kill him.
George's joy in his sons and marriage
George's biography continues with a brief account of his marriages and children: http://www.substancenews.net/articles.php?page=6984&section=Article