Are teachers and PSRPs going to have to pass a PARCC on transubstantiation?... CPS doubles down on religious discrimination in 'Good Friday' rules...
John Kugler - March 28, 2015
One week from "Good Friday" and the "Easter Weekend" beginning of Chicago's Spring Break, the CPS administration has come up with guidelines for teachers and other staff who want to take a "religious holiday" day off on the Friday known as "Good Friday" to (Western) Christians. (Eastern Orthodox Christians usually observe "Holy Week" at another time).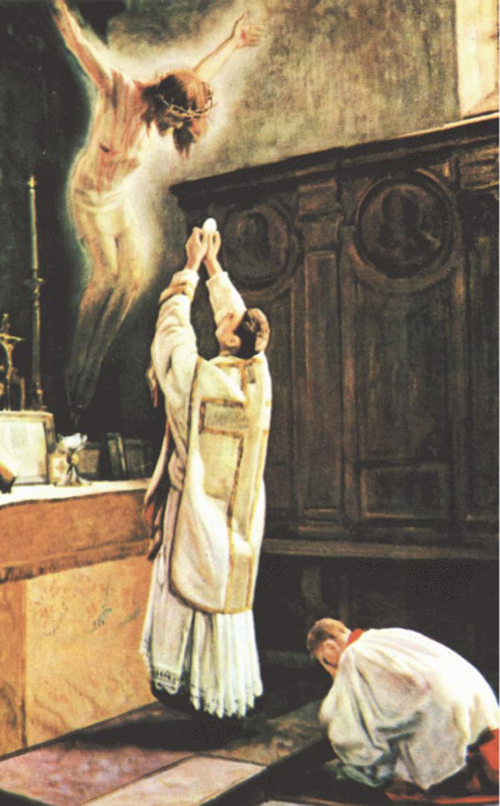 Under Catholic rules, when the priest says "This is my body..." transubstantiation takes place...CPS said that teachers can take a religious day, but not PSRPs. Then it said, "OK," but you have to prove you went to -- church?
How precisely?
Not only is CPS discriminating against school clerks and other PSRPs (they couldn't use a "religious day"), but apparently the Board is going to require principals and other department chiefs to give those who do take the day off to pass some kind of religious litmus test in order to get paid for the day (as opposed to having to use their personal business days).
As the Western Christian religious calendar approaches "Palm Sunday" and "Holy Week," CPS has done it again.
"Trust Me, I am Praying..." In one of the most astonishing revelations in the past 40 days and nights, jokes about how CPS administrators measure things have become reality. There have been rumors and scuttlebutt about a directive from CPS administrators that employees would have to "certify" their religious activity on Good Friday, which has been removed as a holiday from the CPS calendar. The fact is that CPS is asking that employees certify their religious activity. Now the question is how to get the Holy Father to sign my note! Amen!
Here is one memo we have received from a reliable source:
Good Morning _____ Teachers and Staff,
Per CPS Clerks website: April 3rd may be used as a religious holiday under Board Rule 4-10. The teacher should certify that they will be engaged in religious observances during school hours in the written request that they make. If you have any questions in regards to the above, please feel free to contact ----- or contact Payroll Services at 773-553-4729 or via e-mail to payrollservices@cps.edu.