CHILE ANNIVERSARY: 'The American Federation of Teachers and the CIA' by George Schmidt (1978)... Substance AFT - CIA pamphlet available in PDF
George N. Schmidt - September 13, 2013
The Substance pamphlet "The American Federation of Teachers and the CIA" is now available in PDF format. The 1978 pamphlet, which traced the early involvement of the AFT beginning in the 1970s with the American Institute for Free Labor Development (AIFLD) and other CIA labor groups also includes the speech from the AFT convention delivered by Irving Brown.
The URL is: http://www.scribd.com/doc/106238989/The-American-Federation-of-Teachers-and-the-CIA-by-George-N-Schmidt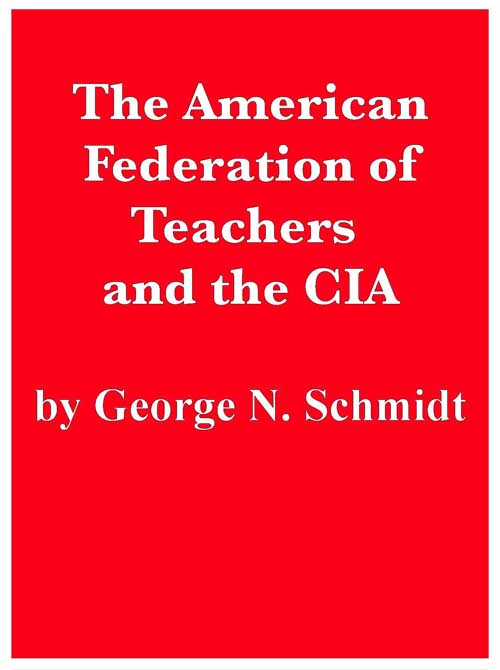 Cover of the new edition of the classic 1978 study of teachers and international relations.A group of Chicago teachers and activists will be discussing whether it is possible to update the information published back then (when research was much more difficult because of the lack of the Internet and Google and other searches) to include more information now. Given the situation in Honduras, Mexico, and elsewhere in Latin America and the anniversary this week of the murder of the elected president of Chile, Salvador Allende, in a CIA sponsored coup d'etat, there may be a need for an updating of the information and for some researchers in both continents to utilize more of the available documents in a coordinated "Truth Squad." (As to "Reconciliation," that is not on the Substance agenda).