MEDIA WATCH: Who's full of bullshit? Russo's 'District 299...' is usually irrelevant, but when a 'reporter' living in Brooklyn criticizes reporters in Chicago who are watching Safe Passage nonsense, he becomes the joke
George N. Schmidt - September 08, 2013
Actually, Alexander Russo is the one who is full of shit about Safe Passage, but what can you expect from a guy who believe he can pontificate about Chicago's public schools from 800 miles east of Chicago. Normally, most people with real time real world contact with Chicago and Chicago Public Schools learned long ago to ignore the Chicago Tribune blog "District299.com" and the self-important ruling class effusions from Alexander Russo. Now and then, however, something comes out of Russo that is so silly -- and outrageous -- that it has to be shared. Readers, first, need to remember that Russo's pontifications about Chicago come from a guy who is living and working in Brooklyn New York. How the Tribune lets that one get by is for someone else to cover.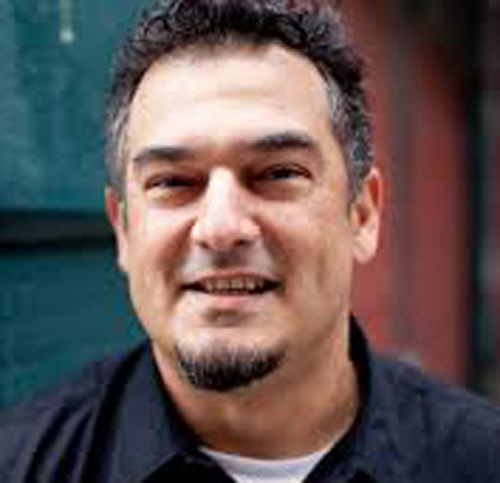 Chicago Tribune "education" blogger Alexander Russo (District299.com) has gotten away with his posings and pontifications about Chicago's public schools since he moved to Brooklyn nearly a decade ago, but now and then his pretentious posturings irk even those who took a vow of silence when friends said, "Ignore his irrelevant..." (fill in the black). But Russo knows more about Safe Passage from the Safety of Brooklyn than the Chicago reporters and others on the streets documenting the hypocrisy and racism of the latest publicity stunt by Mayor Rahm Emanuel.Although "Safe Passage" is far from the biggest story in Chicago Public Schools in September 2013, it is a major one because of the insight it provides into the hypocrisy, racism and cruelty of the Emanuel administration and its mercenaries at Chicago Public Schools. Let's be precise with those three words: hypocrisy, racism, and cruelty.
A year ago, as the Chicago Teachers Strike of 2012 was looming and the CPS and City Hall administration was avoiding reality, the word was already out that Rahm Emanuel was going to close "50 schools." Rahm's quota of closings was an open secret in Chicago, although it might have been ignored if you were covering the mean streets of Englewood, South Chicago, or North Lawndale from some Trust Fund Kid's safe haven in Brooklyn. The tricks included dealing with Jean-Claude Brizard, Brizard at the time (September 8, 2012) was still "Chief Executive Officer" of CPS. By a year ago, he'd been humiliated -- in we would say, a racist way -- by Rahm on an almost daily basis. Brizard's final humiliation came on the day when he showed up for the contract negotiations with donuts and was told "Thanks for the donuts, now get out of here..." by Rahm's team. Brizard had already been promised that quarter million dollar golden parachute to ease his pain, as well as a top level job like the one he now holds at the College Board, the ruling class's equivalent of those "no work" or "no show" construction jobs in Newark that provided such reality to "The Sopranos" years ago...
Brizard winds up in New Jersey, although a New Jersey (Princeton) that uses its bludgeons in a different way from the rougher neighborhoods of Newark, Jersey City, and Elizabeth. Tony Soprano's boys would roll their eyes at the quarter million dollars in hush money Emanuel arranged for Brizard, and then ask WTF FFF! when Brizard later opened his mouth and criticized Emanuel from the safe confines of the Thomas B. Fordham Foundation while safely ensconced at Princeton.
But...
Let's get back to the musings of another East Coast fan of Chicago: Alexander Russo.
Apparently, Russo's street-by-street knowledge of the West Side and South Side (where more than 90 percent of "Safe Passage" is deployed) comes from Google Maps or some other kinds of high tech stuff. As a result, Russo is able, on behalf of the Tribune's bloggers, to take a cheap shot at a news report, initiated by CBS Channel 2 News, that showed that by the second week of schools, "Safe Passage" was already collapsing, and not just from the heat.
HERE IS WHAT RUSSO SAID FROM 800 MILES AWAY ABOUT REPORTERS REPORTING ON CHICAGO:
"So I called bullshit on a Chicagoist rewrite of a CBS story about Safe Passage the other day, and have gotten some interesting comments in response since then -- most of them supportive.
The Chicagoist story was about workers quitting Safe Passage, but of course mentioned the violence issue, too. Both stories are crap, according to me -- hyperbolic, context-less -- though they grab lots of attention and serve both media and CPS opponents' purposes.
Chicago has some extremely dangerous neighborhoods, and people have to live in them and kids have to get to school and home again. It's entirely possible or perhaps even likely that someone is going to get hurt somewhere near one of the yellow signs during 2013-2014.
Some of you — media included — seem like you are almost looking forward to it. Generally, if something happens to a kid or parent on the way to school or home again, I care about that even though it's not a core CPS responsibility. I've gone back and forth over the years about whether non-school violence should be tied to CPS even when it happens off school grounds and school hours.
CPS has gone back and forth about it as well, highlighting it during the Duncan years and then making it harder to connect nonschool incidents with CPS students since then. But I understand that there's legitimate concern about safety and youth violence.
However, when it comes to Safe Passage specifically, I don't really care what happens overnight, or over the weekend, or even during the day while the kids are in school but Safe Passage isn't active.
I don't really care about what happens a few blocks away from a Safe Passage route, either. It's either on the route or it isn't.
Talking or writing about that stuff is just trying to score political points against the Mayor and CPS by folks who many of them are scared and angry about losing jobs and being misunderstood and a shitty economy and all sorts of other things that, again, aren't at heart about kids getting educated.
Or, just as likely, it's some sad/desperate journalist or blogger trying to get his or her story out there.
Last but not least, let's remember that individual incidents count, but overall numbers count more. This is true whether we're talking about workers quitting (what percentage of the total, how does it compare to other similar jobs?) or violence (compared to the total number of kids in Safe Passage, or attending those schools, or compared to last year).
