Club Lago supports teachers, offers free food to CTU members!
Sharon Schmidt - September 10, 2012
Guido and GianCarlo Nardini, owners of Club Lago, 331 W. Superior, will offer free to CTU members through the duration of the strike.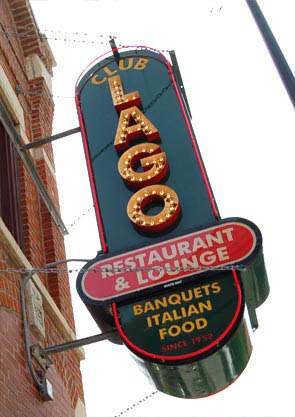 Free food for teachers! "Club Lago stands in solidarity with Chicago's educators in their fight for a fair contract," Guido Nardini said. "Everyday until the strike ends, Club Lago will be running a teacher special. Food will be free for any Chicago Teachers Union member." Guido Nardini's wife Heidi Nardini is a teacher at Peterson Elementary School. His mother, Gloria Nardini, taught at Clemente High School.
"While CTU members have to fight, at least we can feed you," Guido Nardini said.
The food, wait staff, bar, and outside patih are outstanding. Following the September 10 rally, Substance staff members thoroughly enjoyed their delicious, complimentary Lasangna and beautiful atmosphere in the restaurant.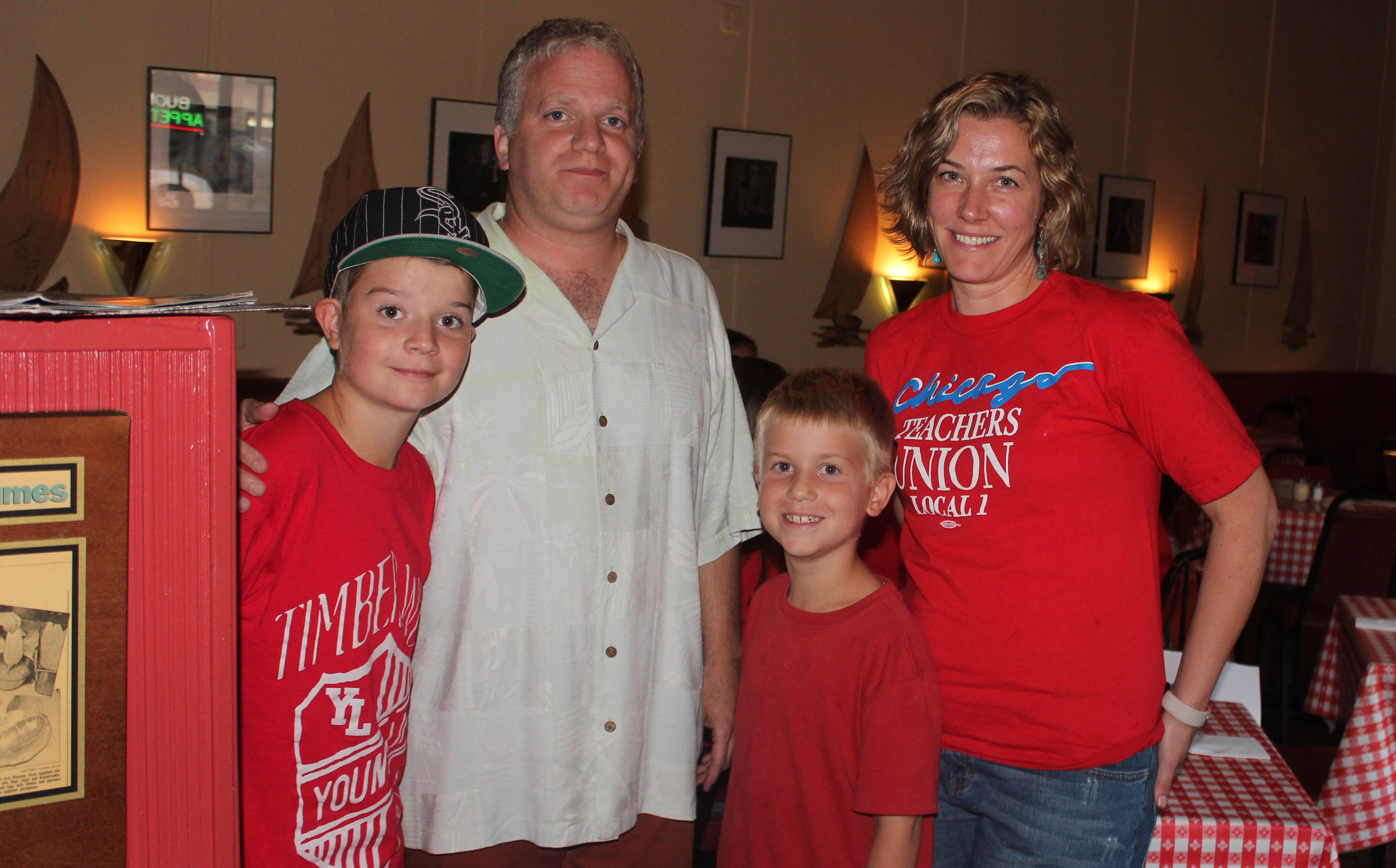 Co-owner GianCarlo Nardini and Peterson elementary teacher Heidi Nardini (married to co-owner Guido Nardini) with Sam and Josh Schmidt. Substance photo by Sharon Schmidt. See the Club Lago website for more information on this award winning restaurant, serving northern Italian cusine. Call (312) 951-2849 for more information. Owners will identify union members by their union cards or Chicago Teachers Union clothing. 