Cops blog picks up story about Rahm's attempt to raid all Chicago worker pensions
John Kugler - October 08, 2011
The always interesting Chicago cop blog, Second City Cop, has become the second media (after Substance) to notice that Chicago Mayor Rahm Emanuel wants to stack the trustees of each of the city's public worker pension funds with his own appointees. Second City Cop is always a worthwhile read, for those who are accustomed to certain types of vigorous expression of fact and opinion.
Saturday, October 08, 2011 End Around Attack on Pensions?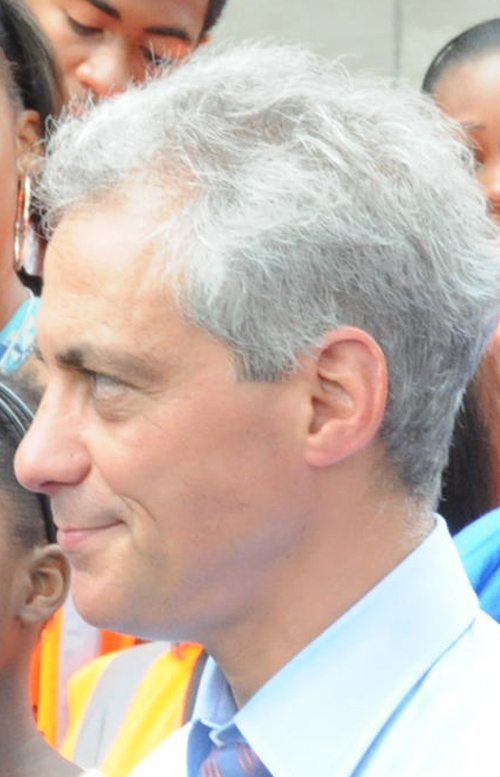 Chicago Mayor Rahm Emanuel now has his eye on a move to take control over the trustees of all of the city's municipal worker pension funds, including the Chicago Teachers Pension Fund. According to a bill introduced on October 5, 2011, in the Illinois House by Rahm's Republican ally Tom Cross, Chicago's mayor would appoint four of the seven members of the pension trustees after "reform" becomes Illinois law. Substance photo by George N. Schmidt.http://secondcitycop.blogspot.com/2011/10/end-around-attack-on-pensions.html
In the fall veto session:
After at least six secret meetings, another of which was held during the first week of October, Illinois politicians have quietly introduced legislation that would destroy the Chicago Teachers Pension Fund Board of Trustees as an elected entity with ten members elected by those affected by the Fund. The new legislation would replace the current trustees with a seven-member Board of Trustees, four of whose members would be appointed by Mayor Rahm Emanuel.
The proposed change to current pension law, which was introduced by Tom Cross, the leader of the Republican minority in the Illinois House of Representatives, covers a number of public worker pension issues and has come to public light following a series of reports, primarily in Tribune Corporation media, depicting the public worker pension funds as corrupt. The proposed legislation, known as HB 3827, was introduced on October 5, 2011.
A synopsis of the legislation, which was introduced on October 5 and is currently available on the Illinois General Assembly website, includes the following:
"...Amends the Chicago Police, Chicago Firefighter, Chicago Municipal, Chicago Laborers, Chicago Park District, and Chicago Teacher Articles of the Illinois Pension Code to terminate the existing pension boards 90 days after the effective date of the amendatory Act and to provide for a new board comprised of 4 members appointed by the Mayor of the City of Chicago and 3 elected members representing active members and annuitant members of the fund...."
So Rahm would get to pick four appointees and we'd elect three?
Gee, what could possibly go wrong with this scenario?