Pearson woos business by taking state school officers on 'educational' junkets (all approved, of course)
Susan Ohanian - September 20, 2011
[Editor's Note: We've already apologized to Susan Ohanian for not posting the following article of hers here before we posted the information reported on the Pearson junkets from The New York Times. We hope that other investigators and reporters will be tracking down each of these, as the test explosions forced on hapless states by the Obama administration pushed more and more crony capitalism out there. That California corporation that just went bust is just the tip of the iceberg.]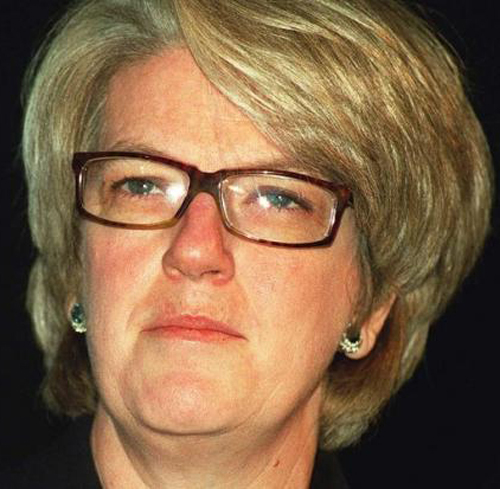 Marjorie Scardano has been CEO of Pearson since it began facing scandals over its shoddy work in testing nearly ten years ago.Pearson Provides Junket for Selected Chief State School Officers
by Susan Ohanian
So the Pearson Foundation teams up with the Council of Chief State School Officers (CCSSO) to send a bunch of Chief State School Officers off to a foreign country to discuss "best practices" in education.
They call it the Pearson Foundation/CCSSO International Conference on Education.
In 2008, the conference was in Singapore; in 2009, Helsinki; in 2010, London. In September 2011, a dozen or so Chief State School Officers get an all-expenses paid junket to Brazil, as part of Pearson's "continuing commitment to student and experience international best practices."
I haven't found any info on the 2011 conference on the Pearson Foundation website or the CCSSO website. Why Brazil? One Chief state school officer says the conference is in Brazil because Brazil has done such a good focus on teacher effectiveness and has done such a good job in closing the achievement gap.
In point of fact, although they may be working on it, Brazil has a terrible gap in access to any kind of education. Most middle class people send their kids to private schools and many poor kids don't have the opportunity to go to school. The US State Department seems to be doing something in Brazil. I can't even think about trying to connect the dots.
But here's something that is very interesting: Pearson reveals £326m Brazil deal By Ben Fenton, Chief Media Correspondent, The Financial Times July 22 2010
Pearson is set to fulfil a long-held ambition for substantial expansion into South America after announcing on Thursday an R$888m (£326m) deal to buy a division of Sistema Edu cacional Brasileiro, a leading Brazilian education company.
The UK publishing group, which owns the Financial Times, said it expected revenues of R$160m from the "learning systems" arm of SEB in 2010, as well as continued rapid growth. The company added that the division had average organic growth of more than 20 per cent and operating margins of 35 per cent.
EDITOR'S CHOICE Pearson circles Anglo in Brazil - Jul-02 Libya fund takes Pearson stake above 3% - Jun-08 Pearson to glean £1.3bn from IDC sale - May-04 Pearson buys Melorio - May-19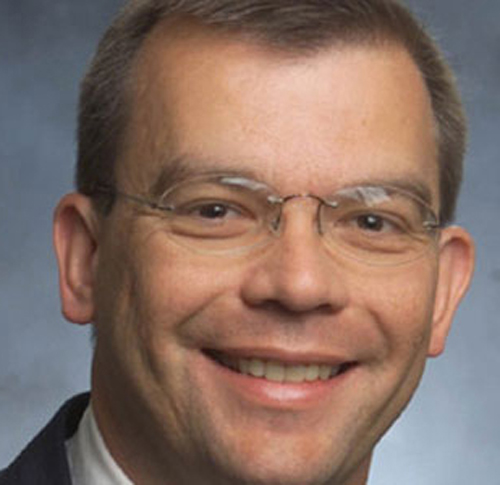 Illinois State Schools Supt. Christopher Koch (above) has participated in the Pearson junkets (which he notes were all "approved") while Illinois provided Pearson with millions of dollars in testing business.The acquisition is to be part of a wider partnership between Pearson and SEB, which will see the systems arm separated from the main group and delisted. The Zaher family, which owns 70 per cent of SEB's shares, will keep its school and higher education institutions, becoming "major customers" of Pearson, the company said. The deal, Pearson's largest educational acquisition outside North America, follows the strategy of Dame Marjorie Scardino, chief executive, of purchases being in an emerging market, earnings-accretive in its first year and having a strong technological nature. Analysts do not expect financing to be an issue for Pearson as the group has yet to spend the bulk of the £900m it gained earlier this year from the sale of its 61 per cent holding in IDC, the financial data company. Alastair Reid, an analyst at UBS, said the Brazilian move was "a strategic positive as it allows Pearson to bulk up its faster growing international education unit [which accounts for about 20 per cent of forecast 2011 operating profit]". He estimated the deal would be more than 3 per cent enhancing to 2011 earnings per share and more than 4 per cent by 2012. Thomas Singlehurst at Citigroup said that while the price was relatively high, at 5.5 times sales and 15 times operating profit, the growth prospects of the SEB arm, which has no tax to pay in Brazil for five years, made it good value. The Brazilian instructional materials market is worth about $2bn and has 56m students. John Fallon, chief executive of Pearson's international education company, said: "For Pearson, this also provides a platform to build a more significant Latin American business and takes us further into the provision of broad-based integrated education services."
Pearson was advised by Barclays Capital and SEB was advised by Morgan Stanley. Shares in Pearson closed up 3 per cent at 962p.
— Susan Ohanian
2011-09-12