SNOWZILLA REPORTING: February 2, 2011 at 37th and Winchester on Chicago's South Side
John Kugler - February 03, 2011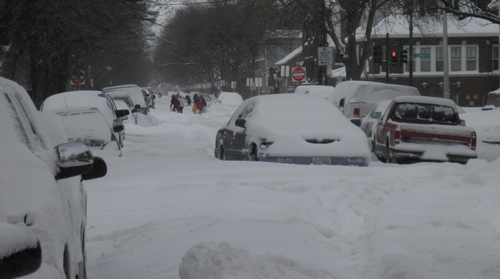 The Blizzard of 2011 on 37th St. between Winchester and Damen on Chicago's South Side. Substance photo by John Kugler.I've taken some pictures of us cleaning up and having fun out on the South Side. I think I overdid it because today I got aches and pains — plus feel like I am coming down with something.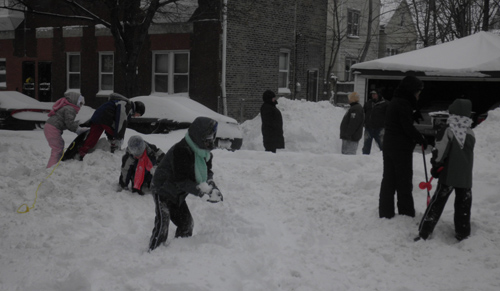 Kids play while neighbors clear the streets and confer. Substance photo by John Kugler.At least the kids had a blast. The pile that the kids were on was in the street. We had an abandoned car in the middle of the intersection of 37th and Winchester.
Then there was our neighbor Bo who got taken over by the snow.