Lawsuit Limits Power of Detroit schools chief Bobb... Or does it?
Rich Gibson - December 07, 2010
On December 6th , 2011, a Detroit Circuit Court Judge declared that Detroit's public schools "Emergency Financial Manager" Robert Bobb, had usurped the powers of the Detroit school board by making academic decisions for the school district.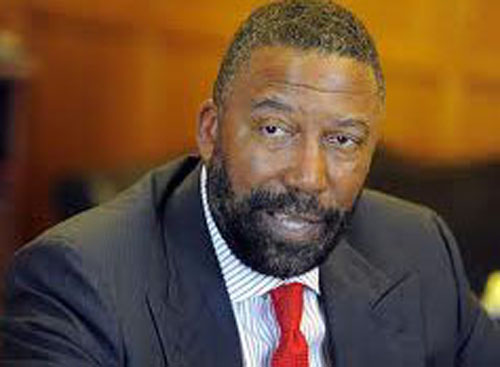 Detroit public schools "Emergency Financial Manager" Robert Bobb (above) lost a lawsuit after he usurped the academic powers of the Detroit school board, according to a December 6 court decision.According to the court decision, Bobb "chose to ignore the board's academic plan completely" and "failed to perform his duty to consult" with the 11-member body. Bobb's decision to make all academic, educational and social policy for the districts more than 70,000 students "runs afoul" of the legislative intent of the emergency financial manager law under which Bobb was appointed by the governor in 2009, according to Wayne Circuit Judge Wendy Baxter.
"Mr. Bobb cannot usurp the elected board's authority over academics and curriculum matters by creating his own academic system and programs under the guise of facilities or that his contract with the governor required him to march forward in this way," the judge wrote in her 34-page opinion.
But the decision hardly solves the problems facing public education in Detroit, or those facing the Detroit Federation of Teachers (DFT).
Since his appointment as emergency financial manager for Detroit's public schools in 2009, Bobb has been widely viewed as the Broad Foundation's puppet. He was appoiinted the overlord of the Detroit Public schools' finances by Michigan's governor at that time, but the December 2010 court decision holds that Bobb had overstepped his bounds and illegally interfered in the academic life of the schools. The suit was filed by the school board. Bob's spokesman said he would appeal the ruling.
This case will invariably play a role in the important upcoming runoff election inside the Detroit Federation of Teachers between incumbent Keith Johnson, chief negotiator of what may be the worst school worker contract in history, and radical Cass Tech teacher and By Any Means Necessary (BAMN) leader, Steve Conn. Days ago, Conn got 30 percent and Johnson 38 percent in a four-way race for the union's presidency. The rules governing the union election require that a candidate get a majority of the votes.
But things are not necessarily what they appear to be in the death-by-a-thousand-cuts that describes much of civic life in Detroit — where the schools lost at least ½ of the student population in the last decade, the union more than 1/3 of its members.
The board's president, Anthony Adams, immediately declared a "victory," but added that he would be most willing to work with Bobb on all the concerns of the district, including a massive volunteer literacy effort Bobb helped to initiate.
DFT leaders did not return Substance calls for comment.
As background, membership in the DFT collapsed in the last decade, down more than one-third to a total of near 7,200. Nevertheless, DFT reported income at $6,105,573 in 2009; the leadership bought itself a nice new building as members vanished. With more than 4,200 members voting in the recent election, the DFT eclipsed most unions' participation rates by nearly 20 percent, a surprising level of voter involvement that may reflect the contentious results of the sellout contract.
On the academic side, Detroit in 2009 finished last in the nation on a series of dubious achievement tests that, predictably, demonstrated that near-total social and economic collapse, massive unemployment, and decades of the organized decay of the schools by corrupt and incompetent leaders, set kids up to not test well.
U.S. Education Secretary Arne Duncan took the occasion, not to denounce racism and its birth-mother, capitalism, but to state that he had DPS in his sights, a target for his kind of reform driven by greed and hubris.
What will this court decision do in regard to daily life in ruined DPS? Nearly nothing, according to most observers. Rather, it may make people want to dodge reality and seek more surcease in the law or the ballot box, dead, dead, ends.
People looking for a legal solution to Detroit's school crisis, or anywhere else should think twice, then recognize that only a mass, class conscious, social movement for equality and freedom relying on direct action as its primary tact can answer what is up — direct action that can sustain victories, not be easily overturned by a lower court, preserving whatever is won, pushing for more.
The DFT contract already demolished nearly everything that was left of the Detroit Federation of Teachers, even that was not much. Once a union of members who wildcatted against concessions less than a decade ago, the rank and file ratified the new contract by a solid majority. Substance reported on that contract, which r