COUNTDOWN: CTU finally publishes May 21 election results at 2:00 p.m. on May 25 (sort of maybe)... PSRP results still in CTU SNAFU.... FUBAR possible....
George N. Schmidt - May 25, 2010
At just before 2:00 p.m. on May 25, 2010, the Chicago Teachers Union published the results, school by school and candidate by candidate, of the election that had been held in all of the city's public schools on May 21, 2010. But the results were not complete as of 3:00, because the union website had two iterations of the high school results and no results for PSRPs. As previously reported in Substance, the counting of the ballots took place over four days because 34 ballot boxes were not picked up in time on May 21, remained in the schools over the weekend, and were finally picked up on May 24. The resumption of the count, however, did not provide those who (like this reporter) were observing the counting for the various candidates because (as previously reported), the union leaders refused to provide all of the observers and canvassers with full reports prior to declaring that the count had ended on the evening of May 24, 2010.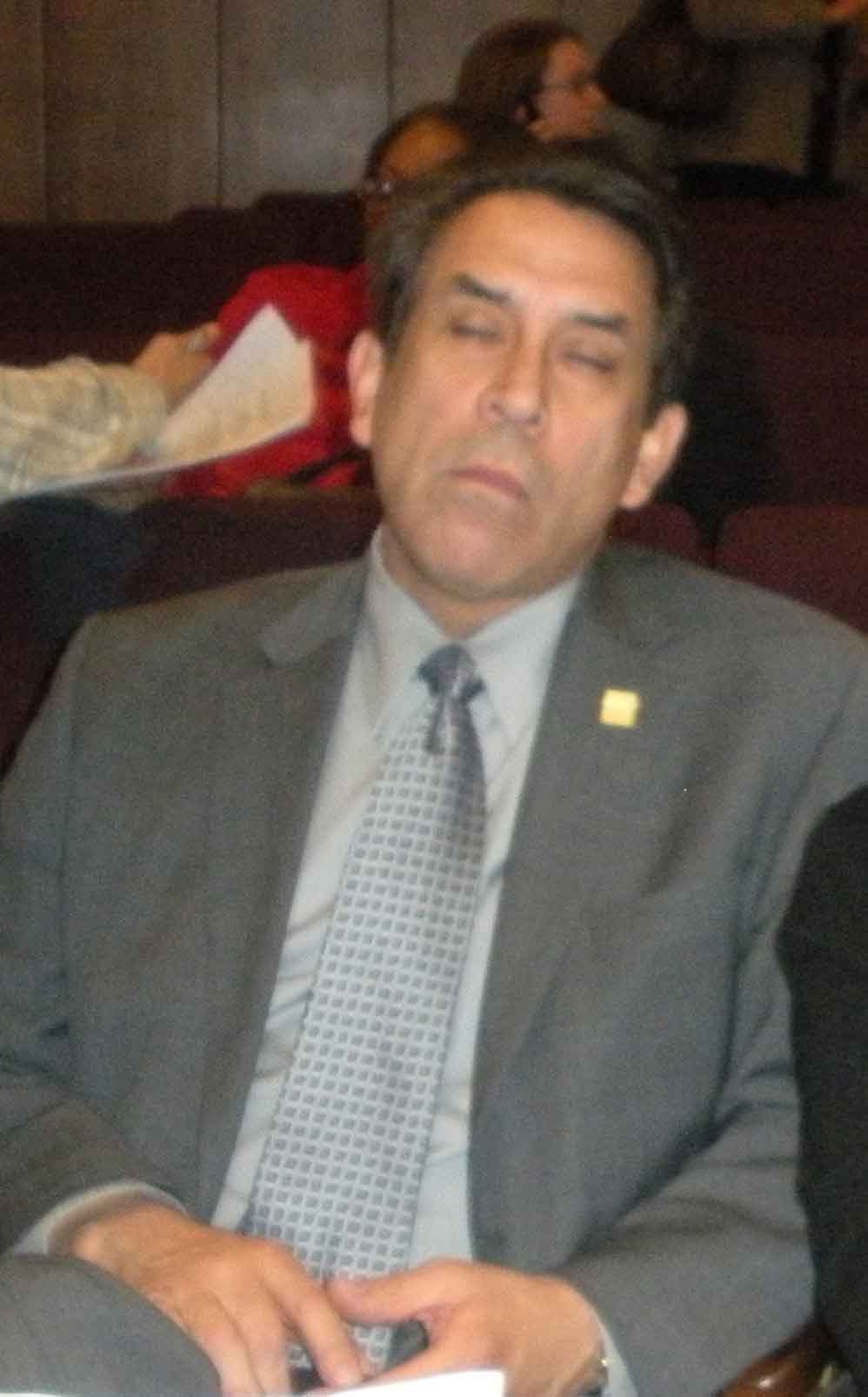 Chicago Teachers Union Financial Secretary (presently) Mark Ochoa (above, at a hearing on schools in February 2010) was present at every hour of the vote counting at the American Arbitration Association on May 21 - 22 and May 24, 2010. Ochoa participated in discussions of the canvassing committee, although committee chairman Karen Kreinick refused to allow CORE observer George Schmidt to speak, and threatened at one point to have Schmidt removed from the room. Ochoa is currently candidate for CTU vice president on the UPC slate. Substance photo by George N. Schmidt.Finally, on May 25, 2010, at approximately 1:53 p.m., the "official results" were posted on the union website (www.ctunet.com) — without the results for the PSRP votes.
Substance reporters will continue to analyze and report on the data over the next couple of days, based on observations from the count and analysis of the data now officially available to the public. 