What is going on in Chicago's Career and Technology Education (CTE)?
John Kugler - May 08, 2010
[Editor's Note: The following article was printed in Progress: the Journal of the Illinois Association for Career and Technical Education, v. 10, no. 54, p. 3. by President- Elect of New and Related Services John Kugler, http://www.iacte.org/ associations/9963/files/ Spring%20 Progress%20 Final.pdf ]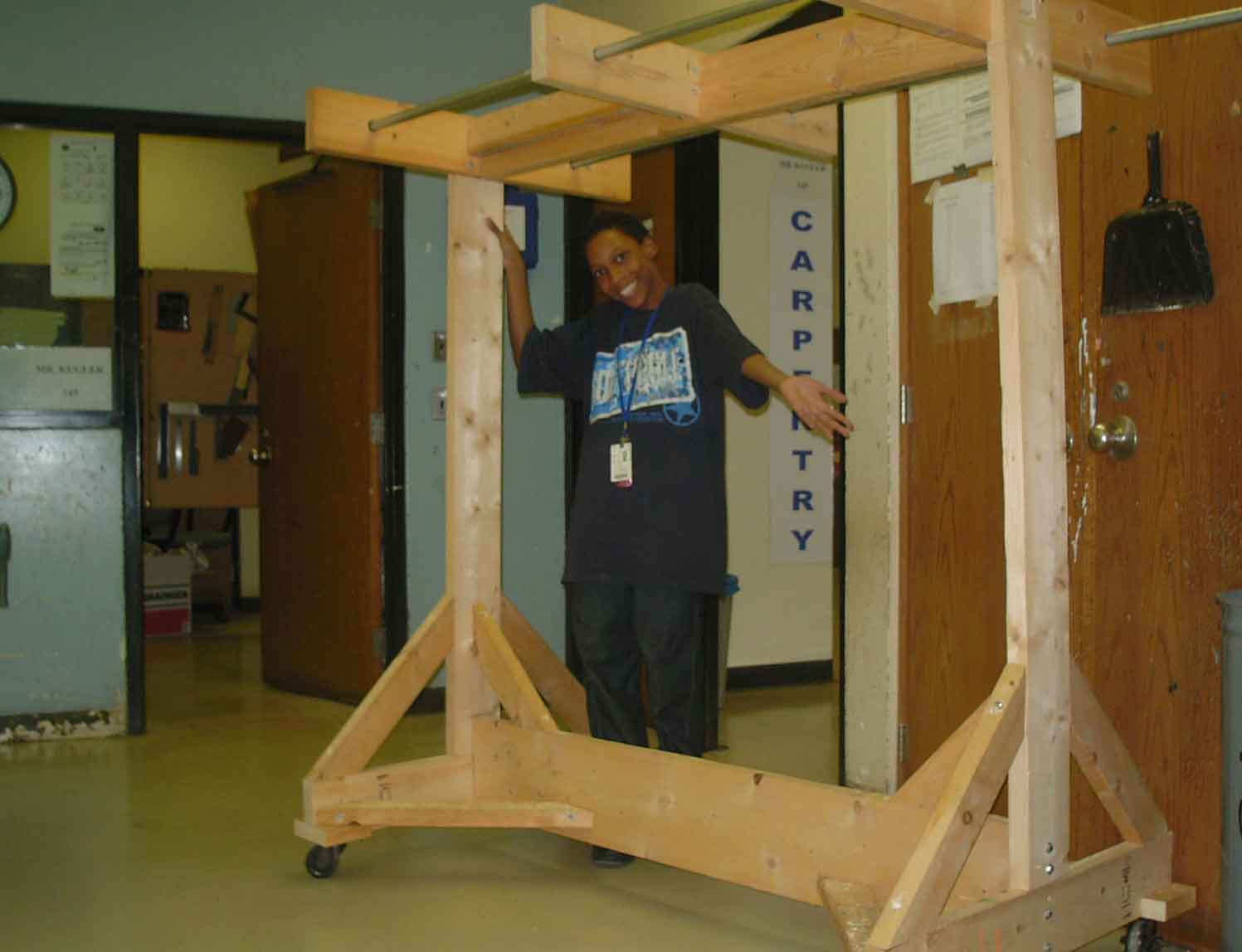 Chicago's shop classes, such as the carpentry shop above, are being reduced again. Substance photo by John Kugler.There are two big issues that are now affecting Industrial Arts Education in the classrooms. One is the largest reorganization of the CTE programs throughout the 600-school Chicago district. Part of the retooling, as it's called, is the closure of existing programs in general high schools, meaning many schools throughout Chicagoland area will have no CTE classes whatsoever to offer students. In many cases students will only have a single choice or exposure to CTE instruction in a school. The idea of the past practice to expose teenage youth to a variety of career opportunities within one school setting will not exist anymore. Part of the retooling is that themed or focused CTE learning centers (i.e.: Construction Trades, Heath Professions, Technology, Travel/Service Industry) will be established that students will have to apply for admission and these will be scattered throughout the city.
What this means is that students will have to make decisions before they get to the high schools as to which trade or career study they want to pursue, then apply to get into school, get accepted into the school, and then hope that their vocational choice was correct because they will spend the next four years going to that school, rather than explore a career first, in a general setting and then choose a specific vocational track for training and certification. The second issue hitting Chicago hard is the establishment of a non‐experienced managerial/administrative apparatus to oversee the traditional Industrial Arts and CTE programs throughout Chicago schools. For example the new program director over the entire CTE program in Chicago public schools has no industry experience in a CTE field but has an MBA from Harvard.
For an old shop guy like me, I see no relation between an MBA and a student that wants to be a carpenter or chef but I guess that's just my subjective observation after working 20 years in the construction trades and heavy industry in the Chicagoland area. 