COWARDS: How Substance edits out anonymous e-mail messages if the writer doesn't provide a real return e-mail address
George N. Schmidt - March 01, 2010
On the last day of February, we received an e-mail message from an anonymous poster who took up the cause of supporting CPS Turnaround Chief Officer Donald Fraynd and criticizing several of the critics of the Fenger "turnaround" who have posted comments here at SubstanceNews.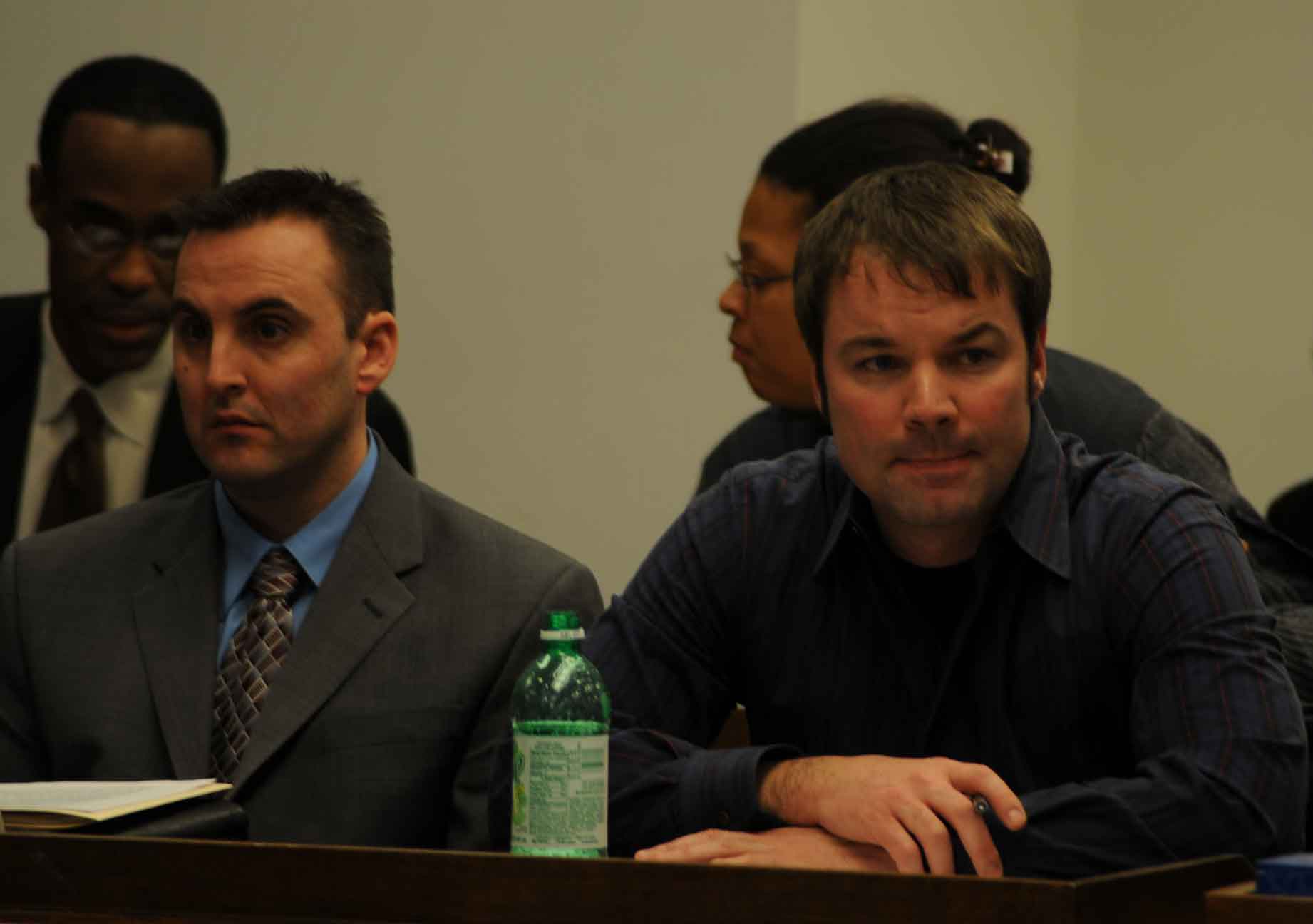 Above (right), Chicago Public Schools Chief Turnaround Officer Donald Fraynd sits with other CPS officials who testified (without being under oath or being subjected to cross examination) against Marshall High School during the "turnaround" hearing about Marshall on February 1, 2010. Left to right are Chief Administrative Office Robert Runcie (back row), Director of Performance Ryan Crosby, and (far right) Chief Turnaround Officer Donald Fraynd. Substance photo by George N. Schmidt.While we do not forbid blogging conventions, including pseudonyms and anonymous postings, we also check every e-mail address that is provided. In the case of "Seriously" (February 28, 2010) posting on the thread following our story about the problems at Chicago's Fenger High School, the blogger also gave a phony e-mail address.
As a result, we left the post up for 24 hours (you might be able to read it today) and then I'm taking it down. Reason? You can post here anonymously or pseudonymously, but you can't lie about your e-mail address. While we have the tools to get through to the root of every e-mail that comes in here, we don't bother with those who blather. Rather, we hold up their work for one day for examination, then take the posting down. So those who wish to read "Seriously" should do so before March 2, 2010, because he will disappear by then.
According to "Seriously" his e-mail address is
sorry@ndpathetic.com
Let me know if you can get to him there. We have other ways, but now we're waiting for him to get back to us by phone at Substance (773-725-7502).
Because someone took the effort to do something silly about our posting last month about the chaos inside Fenger, we're giving everyone the chance to read it again at the top of our March 2010 Home Page. You can also get back to it at
www.substancenews.net/articles.php?page=1163&section=Article
Sorry that we're having some technical problems with our automatic Link, but you can copy and past that address to get back to the February 2010 original posting of this courageous piece of reporting.
Last month was very busy here at SubstanceNews. People may have missed it, although you can still locate it in our Back Issues February 2010. 