Marilyn Stewart running for third term... 2010 is her first time running without Ted Dallas, Linda Porter... UPC slates candidates for May 21 CTU election
George N. Schmidt - February 14, 2010
The United Progressive Caucus (UPC) slated its candidates and has announced them publicly on a relatively new Web site, leaving only one of the six caucuses currently contending for the leadership of the 30,000-member Chicago Teachers Union without a presidential candidate. The number of candidates in the race, which doesn't even begin until nominating petitions are circulated starting February 19, is unprecedented in the 75-year history of the union, which was once one of the most powerful in Illinois.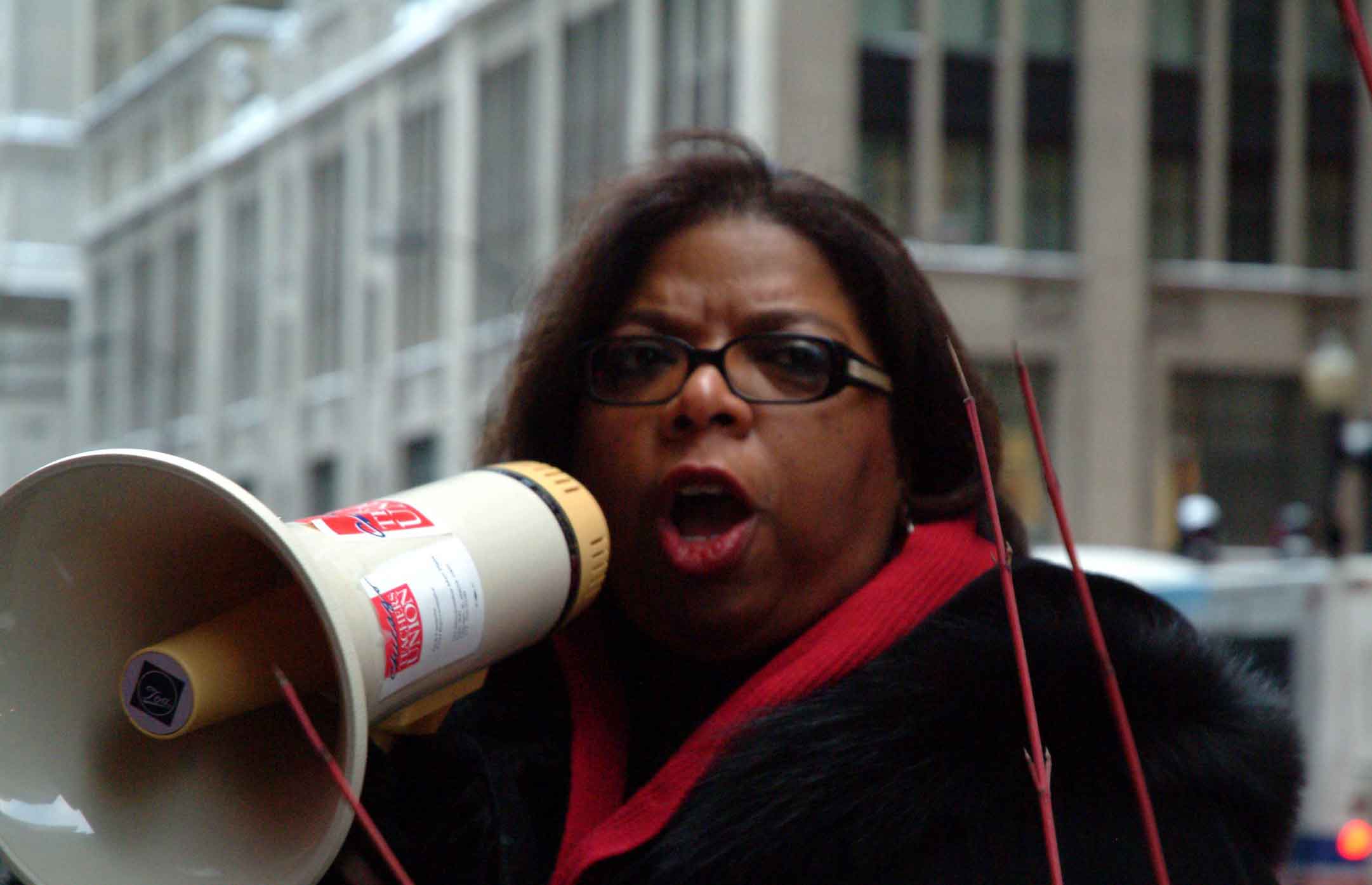 Chicago Teachers Union President Marilyn Stewart talks to the more than 400 pickets outside Chicago Board of Education headquarters on February 10, 2010. Contrary to what some believed, the union's United Progressive Caucus (UPC) had slated Stewart to run for a third term as union president at its meeting on January 29, 2010. Substance photo by Garth Liebhaber.The UPC candidates were announced on the second day of the hearings on the latest round of Chicago school closings, phase outs, consolidations, and turnarounds, January 29, and were generally ignored by most of the media. UPC refuses to talk with reporters from Substance, so the information for this report comes from anonymous sources within the UPC and information provided by the new UPC Web site (UPC4CTU.com).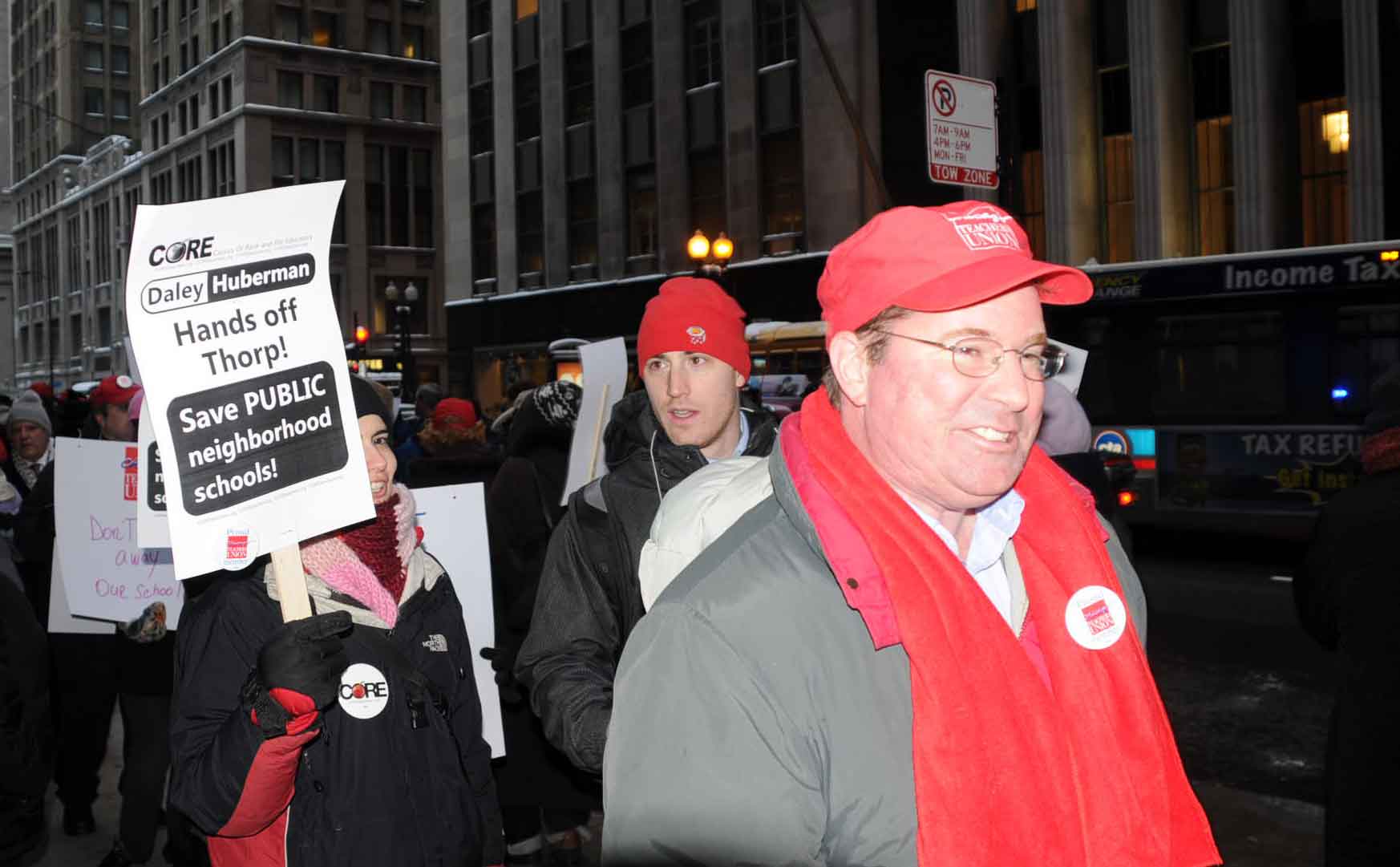 Prosser High School teacher Keith Vander Meulen (above right) has been slated by the United Progressive Caucus (UPC) of the Chicago Teachers Union to run for Financial Secretary, the post currently held by Mark Ochoa. Ochoa is slated to run for Vice President of the 30,000 member union by the caucus headed by CTU President Marilyn Stewart. Above, Vander Meulen marched with more than 400 teachers and others in opposition to the 2010 Hit List on February 10, 2010 at CPS headquarters at 125 S. Clark St. in Chicago. Substance photo by George N. Schmidt.According to the UPC, Marilyn Stewart will run for the office of president. Current Financial Secretary Mark Ochoa will run for vice president. Mary Orr, an elementary teacher, will run for the office of recording secretary. Keith Vander Meulen, a high school teacher, will run for the office of financial secretary.