Video and audio tapes of Curtis and Guggenheim hearings from January 28, 2010
John Kugler - January 29, 2010
I just uploaded pics on my face book page and youtube. The audio of each meeting is also included in the URLs below. We will have more in the next day or two.
Guggenheim Elementary School Closing Hearing took place at CPS headquarters at 125 S. Clark St. on January 28, 2010. More than 200 people, including more than 50 children, spoke out against the closing of Guggenheim for "poor performance."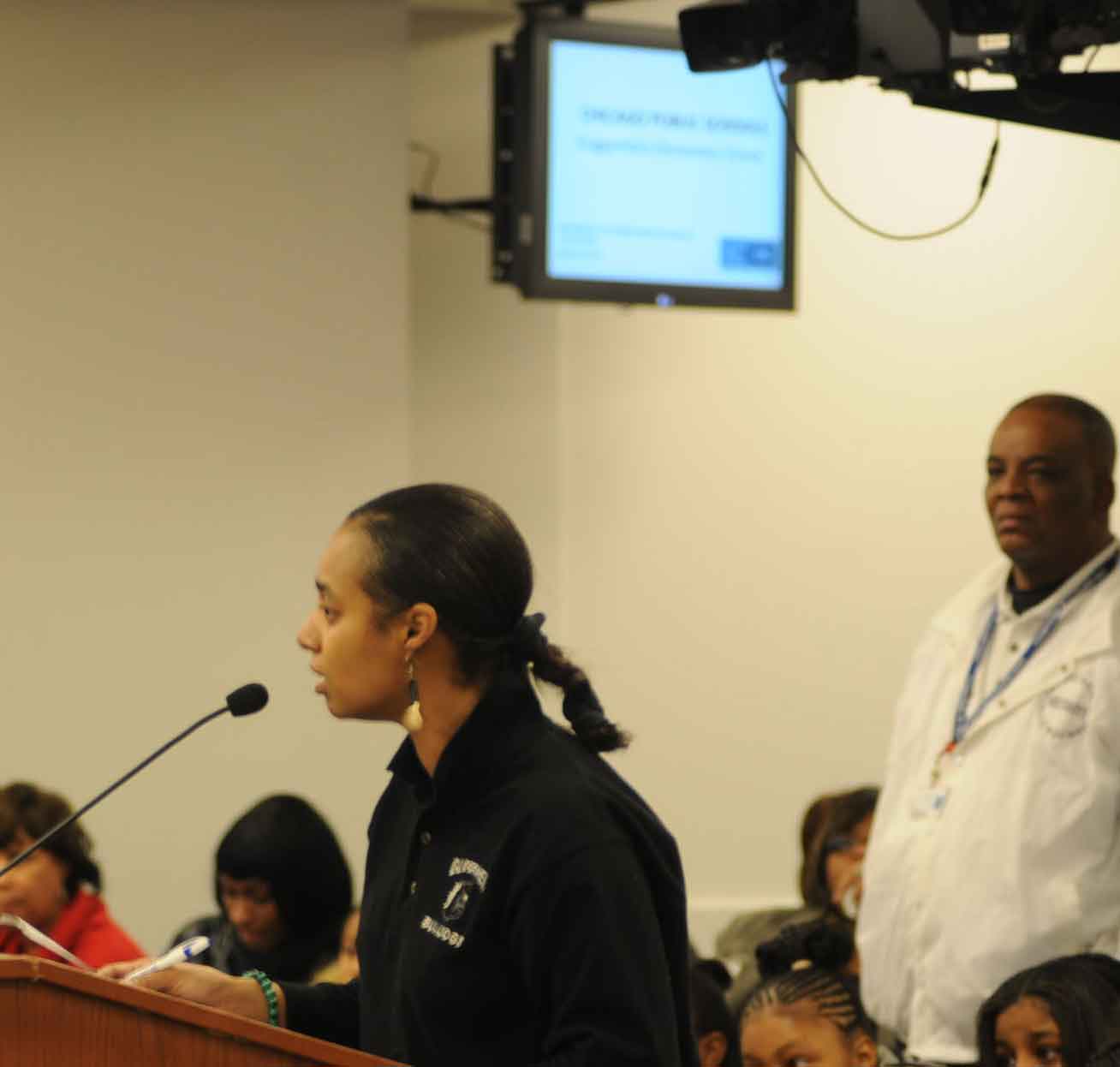 Guggenheim Elementary teacher Jacqueline Jones (above at microphone) was one of more than 20 people who were allowed to speak out against the closing of the school at the annual CPS closing hearings, which began on January 28, 2010. More than 200 people, including at least 50 children, braved one of the coldest nights of the year to show up at the Board of Education chambers at 125 S. Clark St. to defend their "family" at Guggenheim Elementary School. After hearing the Board's testimony for nearly three quarters of an hour, Hearing Officer Fred Bates told the crowd that the hearing would end promptly at 10:00 p.m. no matter how many people were left. No one spoke in favor of the action proposed by CEO Ron Huberman against Guggenhiem. Fewer than half who wanted to speak were allowed to speak before the hearing was terminated and security staff cleared the Board chambers. Substance photo by George N. Schmidt.Substance was the only news organization there.
http://www.facebook.com/album.php?aid=11522&id=1729796662&l=a651c9e010
Curtis ES Closing Hearing 01/28/10
http://www.facebook.com/album.php?aid=11520&id=1729796662&l=4145f1c14d
Jonathan Jackson Fights for Guggenheim 1/28/10
http://www.youtube.com/watch?v=guShwAAwkvU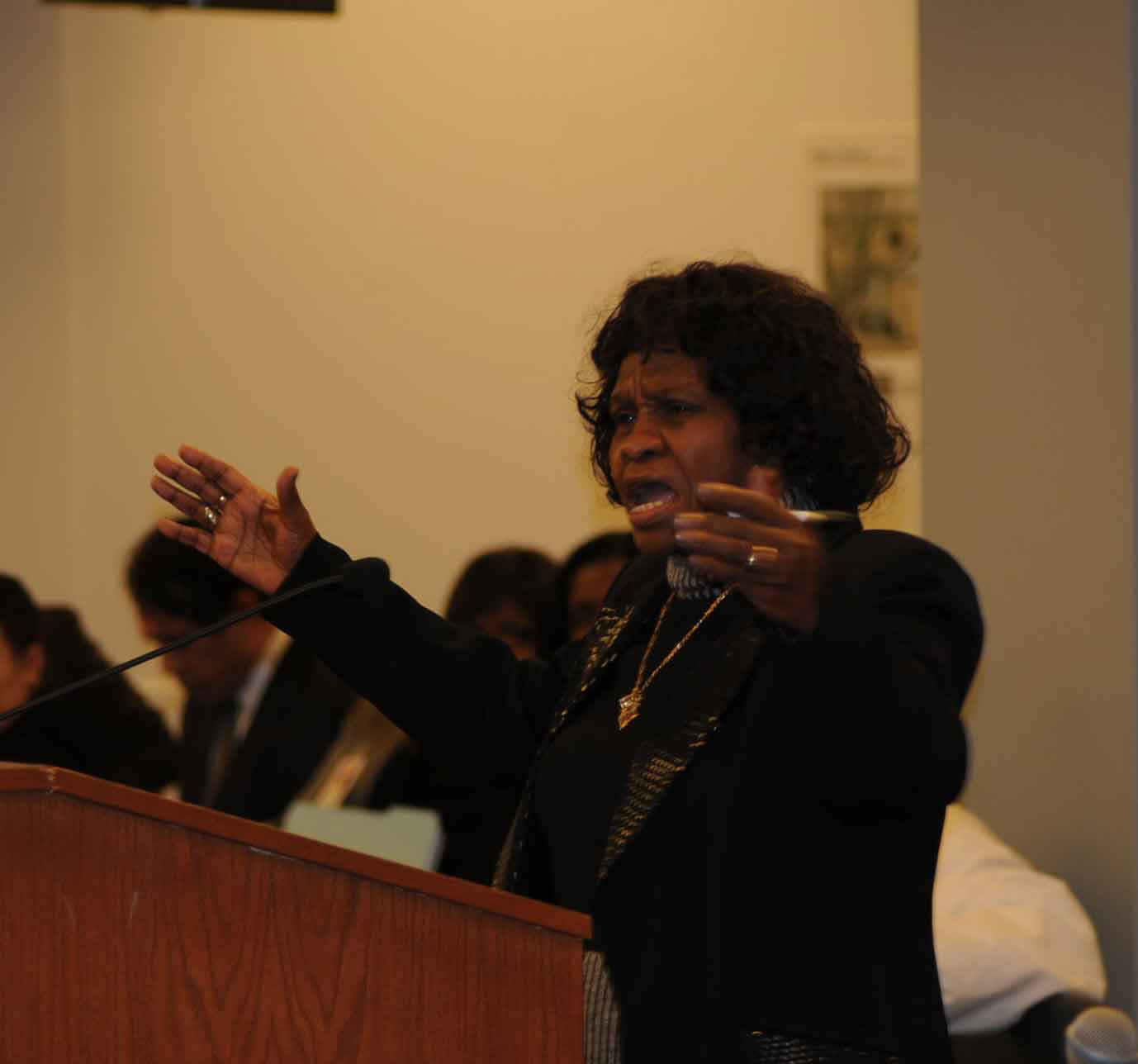 Curtis Elementary special education teacher Lucille Russell denounced the plan to close Curtis, pointing out to the hearing (which threatened to have her removed she became so angry) that Curtis served some of the poorest and most challenged children in one of the most impoverished areas of Chicago's South Side. Curtis teachers pointed out that Curtis served children who are currently living in three nearby Homeless shelters. Substance photo by George N. Schmidt.Curtis ES Closing Hearing 012810.WMA
http://download569.mediafire.com/iddznmy0bgeg/mq2otmovnlz/Curtis+ES+Closing+Hearing+012810.WMA
Guggenheim ES Closing Hearing 01282010.MP3
http://download510.mediafire.com/ld1tzulhdbmg/qxyyeyvnwhm/Guggenheim+ES+Closing+Hearing+01282010.MP3