Mayoral ally moves to privatize substitute teachers in Chicago...
George N. Schmidt - April 26, 2018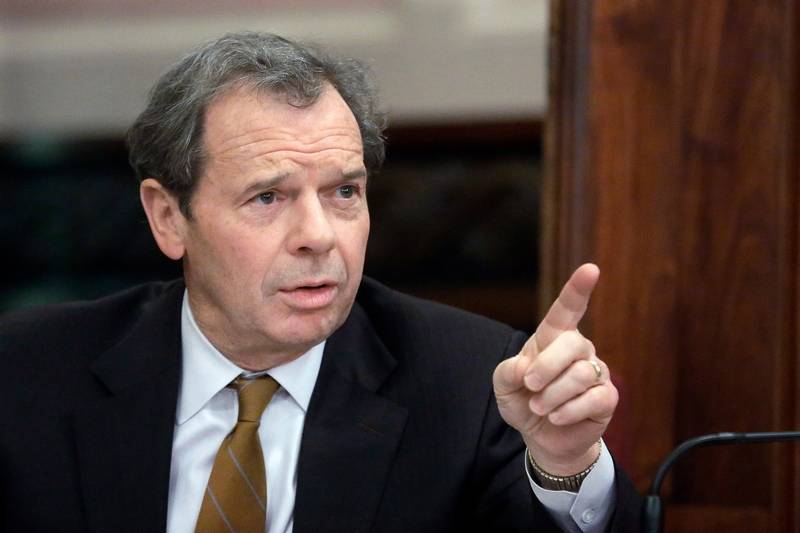 Illinois Senate President John Cullerton (D, Chicago) has long blocked progressive legislation for Chicago's schools -- including the elected school board -- while supporting privatization and union busting measures backed by Chicago's mayors, Daley and Emanuel.After having blocked legislation to establish an elected school board for Chicago, Illinois Senate President John Cullerton, a Democrat, has moved to fast track a bill in Springfield to privatize substitute teachers in Chicago, a press release from the Chicago Teachers Union charges:
CTU press release...
Mayoral ally moves to privatize substitute teachers
Senate President Cullerton fast-tracks privatization bill, stalls legislation to restore CTU right to bargain on issues that include class size and school cleanliness.
CHICAGO, April 26, 2018: The Illinois Senate, under the leadership of Chicago mayoral ally John Cullerton, has fast-tracked a bill privatizing substitute teacher staffing, SB 2838. An identical bill, HB 4742, passed out of a House education committee on Wednesday. The CTU and the IFT have opposed the initiative for the last two sessions.
"This legislation is tone deaf given CPS' disastrous track record with privatization," said CTU Vice President Jesse Sharkey. "It will allow CPS to contract out classroom-critical services, likely for less pay – just as has been the experience of privatized charter teachers and janitors in CPS – to the detriment of our students. And it will cost. In Indianapolis, the contracting agency slapped a 36% fee on the cost of substitute positions. The bill also fails to address the root causes of a shortage of substitute and full-time teachers – their need for a living wage and decent working conditions."
At a recent IFT K-12 constituency council, a teacher with Chicago's CPS-funded Acero/UNO charter network, which uses a staffing agency to assign substitute teachers, reported that the agency was ineffective and the school still suffers from a shortage of subs.
Teachers charge that the bill is also a demoralizing slap in the face to Black female educators in Chicago, who are laid off at a greater proportion by CPS than other educators – with many subsequently relying on their ability to earn at least a marginal wage as substitute teachers. Today, roughly half of CPS' substitute teachers are people of color.
The push for third party contracting of school services is a plank in the Rauner Turnaround Agenda. While the Cullerton-controlled senate has moved swiftly to pass this bill to accelerate and expand third party contracting, the Senate has stalled a different bill to repeal Section 4.5 of the Illinois Education Labor Relations Act. That bill, HB 4776, restores bargaining rights to all units in CPS – and returns to the CTU the right to bargain on critical issues like class size and school cleanliness, just as every other district in the state must bargain.
"Third party contracting has been a failure in CPS," said Sharkey. "Outside contractors have left our schools filthy, our facilities in dire need of repair, and concocted schemes to deny students vital services like special education. Our students are no better served by turning the vital professional service that substitute teachers provide over to an agency like Manpower or Kelly Services, when what we really need are adequately resourced classrooms and decent working conditions for educators."
The CTU and the IFT are vigorously opposing HB 4742 in the House.