[ UPDATE on Story ] Stacy Davis gates refuses to debate fellow candidates
John Kugler, Editor - April 01, 2022
[UPDATE on Story] statement from delegates who hosted the first candidate forum. the delegates who hosted the event stated that neither core nor Stacy Davis Gates rejected the debate format. There were requests made from each of the caucuses in order to host the event, but CORE was not responsible for this event's structure or lack of debate.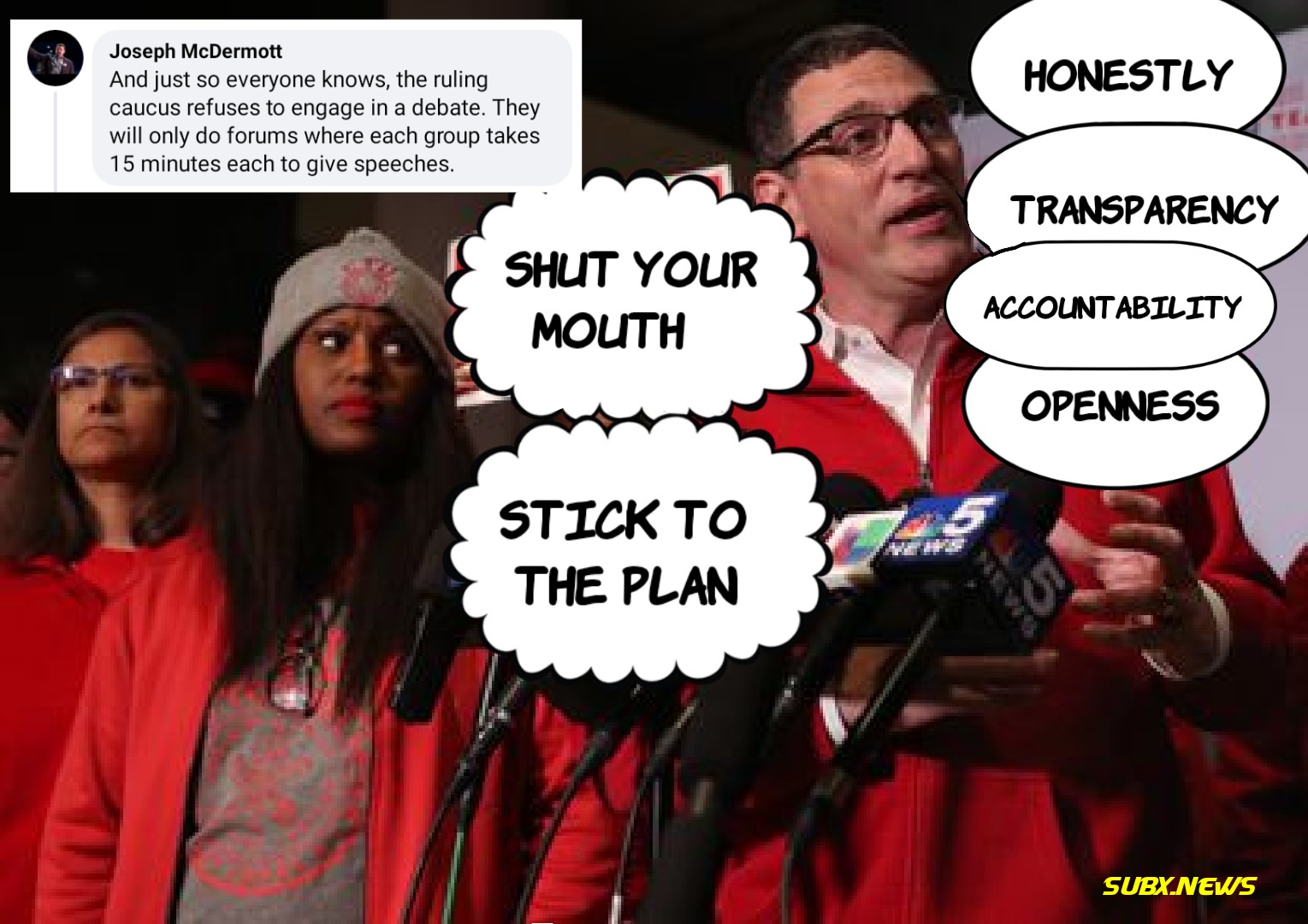 VP Candidate Joey McDermott confirms Stacy Davis Gates refuses to openly debate the issues of the membership (3/31/22)
Substance news has confirmed that Stacy Davis Gates refuses to debate her brothers and sisters during the first meeting of the candidates for union officer elections on May 20, 2022.
The forum was held at Kelly High School on March 31, 2022, at 3 pm between the ruling party, Members First, and the REAL caucus.
Substance News gathered information from social media and souces because we are banned and blocked from any official communications coming out of the Chicago Teachers Union.
The refusal to debate actual CTU members, Chicago residents, and people vested in the Chicago Public Schools might be a practical decision for the VP candidate. Stacy is from South Bend, Indiana, and has attended private schools and private colleges in Indiana. Stacy has never been a school delegate in Chicago Schools and has never filed a grievance in CPS. A sharp contrast to her blustery and firebrand speeches where she purports to be a street fighter from Chicago championing the plight of poor inner-city constituents.