Are You My Mayor?
Ed Hershey - October 24, 2019
Lindblom, Back of the Yards, Kim Walls and a delegate named Yvette McCaskill put together a TIF action today which included a reading of "Are You My Mayor." It was splendid. A video by Danya Ata is here.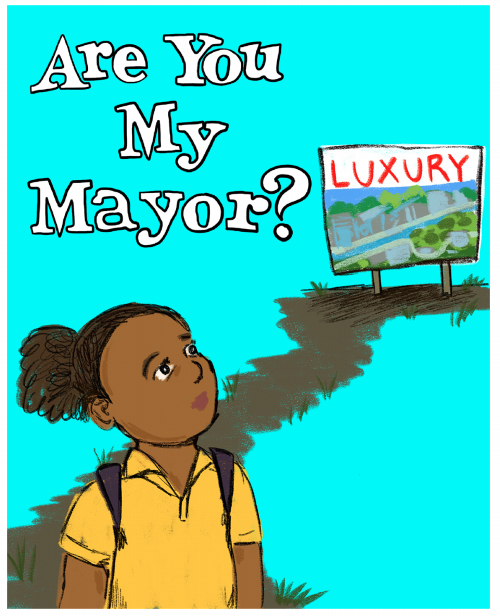 In the style of P. D. Eastman, Chicago teachers created "Are You My Mayor."A PDF of the book is here. Contributing artists are Jeni Crone, Kevin Mawdsley, Jayla Neely, Natasha Singh and Trayvond Walker. From a CTU press release in advance of the action:
Lori Lightfoot ran as a candidate who stood with kids — for a nurse, a social worker and a librarian in every child's public school and real equity and educational justice for students. Chicago's children and their families cheered those promises — imagine at last having an art class or music instruction or a library with a librarian! But as mayor, But since being elected, Lightfoot's dug in against actually settling a contract that would put those promises in writing — and kids are perplexed.
Striking art teachers have stepped up to help explain the contraction. Today, CTU art teachers are marching to the offices of wealthy, clouted developer Related Midwest — which won almost a billion dollars in TIF supports for its new high-end neighborhood 'The 78'. They've been busy with their paints and paper mache creating vibrant, oversized visuals to help unpack the TIF scam for little ones wondering why this corporate giveaway isn't going to their schools instead. Teach-in participants will also provide copies — including a giant visual — of a new children's book, "Are You My Mayor?" — which lays out in child-friendly art and words what the mayor promised, and why she can still keep those promises.