Next stop Springfield... Progressive revenue a main point of April 1 actions...
George N. Schmidt - April 02, 2016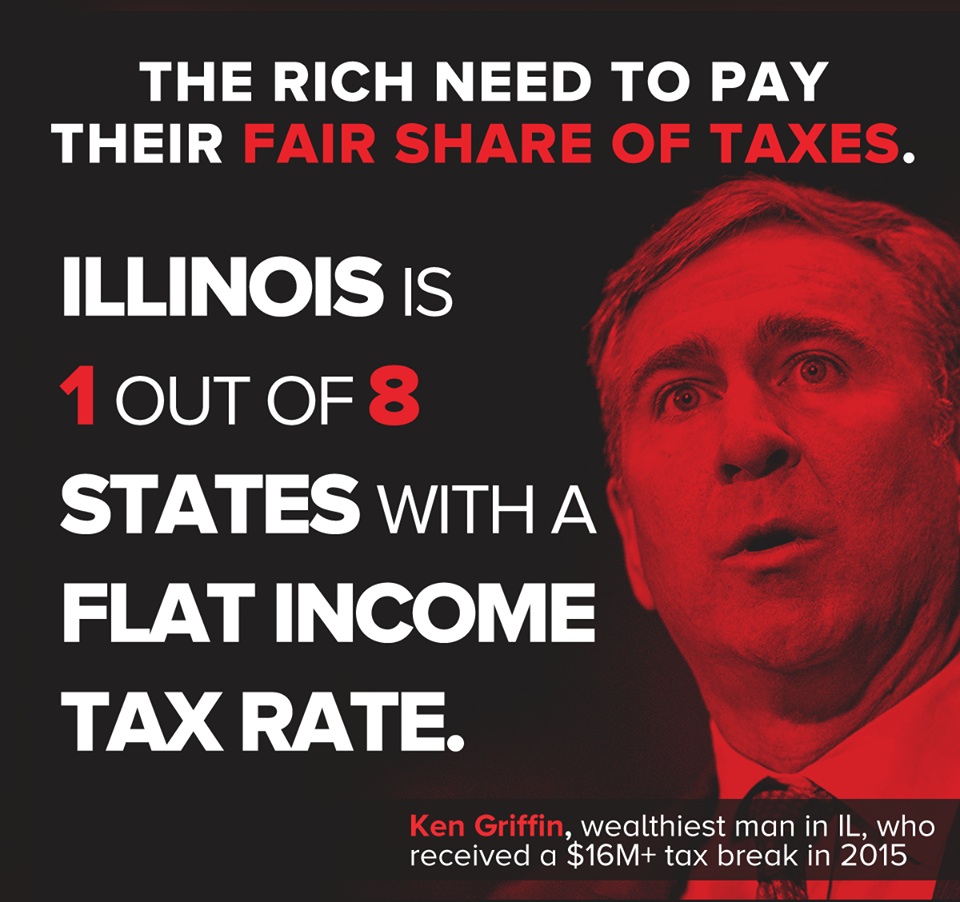 ... but in order to get 'progressive revenue' the Chicago Teachers Union now needs to introduce precise legislation in the Illinois General Assembly. And Illinois can only get a progressive income tax if the unions' side changes the Illinois Constitution, which currently forbids a progressive income tax.Now that the April 1, 2016 action has been completed and tens of thousands of teachers, students, and others have done a one-day strike and marched at dozens of locations across Chicago, the next phase of the campaign begins. With the Illinois General Assembly going back into session on Monday, April 4, the Chicago Teachers Union and its supporters will be helping launch legislation to finally provide Illinois with progressive revenue solutions, as has been demanded by the strike and other actions.
As of April 2, 2016, only one piece of legislative on the unions' main agenda has been passed by part of the General Assembly. The Illinois House has passed the bill that will result in an elected school board for Chicago. But that bill has yet to go before the Senate, and after that the House and Senate will have to vote to override the expected veto of the bill by Illinois Governor Bruce Rauner.