'Walk through' from unqualified Network wanderers constantly disrupts classrooms, while Network chieftains harass principals...
George N. Schmidt - December 11, 2015
Not a week goes by when principals in most of Chicago's real public schools are harassed by Network Chiefs who are often less qualified for any education work in Chicago than those who serve the privatized Aramark food in the controversial lunch and breakfast rooms of the schools.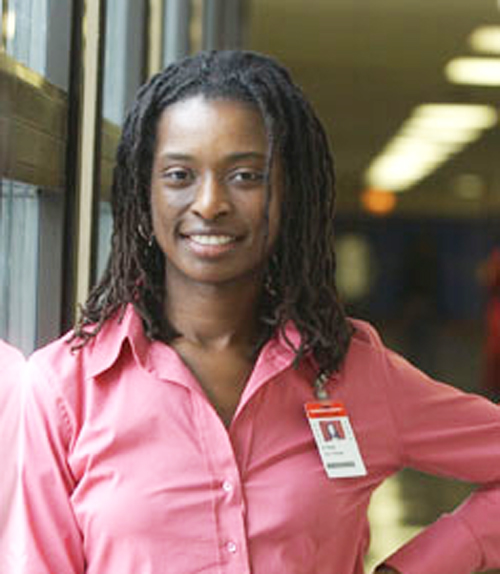 Network Chief Elizabeth Kirby is one of the chiefs who actually have some experience in the schools, as a principal. Her career included union busting and confrontations with union leaders, and they haven't changed since her "promotion." Despite the challenges to the Networks by Crain's Chicago Business, the costs of the networks is far greater than anything that can be measured in dollars. The dollar costs are indeed great, especially when CEO Forrest Claypool is going to Springfield with his politically crippled sponsor, Rahm Emaneul, claiming that only state dollars can save a school system that has long been deprived by the City of Chicago of local tax dollars. At $151,000 per "Chief of Schools" (the official title of the network chiefs), the cost of each Network begins with the top person, and includes all the costs of the staffs that are required to provide support for the "Chief."
Although CPS lists 13 "Networks" and includes those 13 in the CPS "Position File", there are actually five additional entities that are also networks. The total number as of late 2015 is 18, not 13. According to the latest information about the Networks provided by CPS, there are actually 18 "Networks". Five are not listed numerically as "Networks." There is an entity for military schools, one for "OS4" (although Barbara Byrd Bennett's crony Tracy Thompson is no longer chief of OS4), and an entity for "Alternative Schools".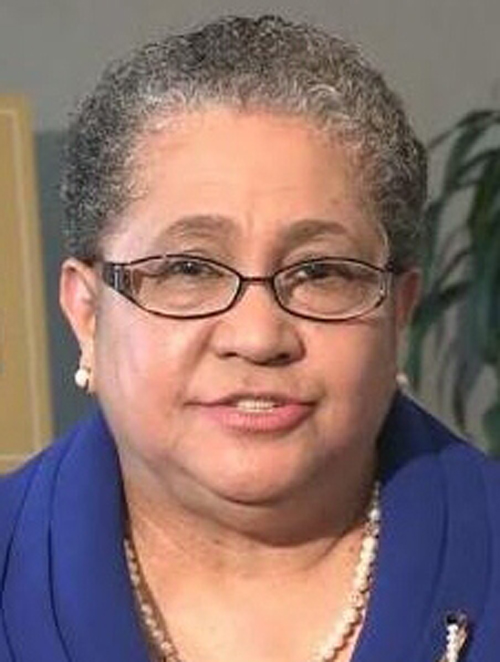 Before Chicago's Barbara Byrd Bennett pleaded guilty to federal corruption charges, the most notorious criminall who had headed a major school system in the USA had been Atlanta's Beverly Hall. After being named one of America's outstanding public school administrators, Atlanta's Beverly Hall (above) had a major fall from grace. Thanks to an initial investigation by the Atlanta Journal Constitution, Hall was exposed for massive cheating on the city's standardized tests. Even though Hall did not order the teachers and principals who did the cheating to do so, a million dollar state of Georgia investigation demonstrated that principals and teachers operated in a climate of intimidation created by Hall. When more than a dozen of them were found guilty of cheating, there was a brief outcry because of harsh prison sentences, but the majority of people found the sanctions correct because the victims of the Beverly Hall scandals were the children and families of Atlanta -- and the teachers and principals who did not cheat.A large number of the networks (and network entities) are headed by individuals who are not certified to teach or be administrators in Illinois. Their dubious qualifications to oversee those who barge into classrooms are, at best, questionable, and as they were chosen by the Board of Eduction during the past few years, there has never been a public discussion of why they were being imported to Chicago to oversee schools whose principals and teachers were all more highly qualified than those made the overseers.
So some of the named 13 Networks are headed by individuals who are not qualified to teach or be administrators in Illinois. Several of the "Chief of Schools", like Barbara Byrd Bennet's Ohio crony Tracy Martin Thompson, were brought to Chicago, for reasons that were never public. Yet to this day reign with arrogance over principals and teachers who have more claim on professional respect than any of them.
One of the most notorious came to Chicago from Atlanta -- Donell Underdue. Not only was Underdue's hiring a mystery after the controversies of his time in Atlanta, but his assistants were even more controversial. And yet at Christmas 2015 Underdue was still Chief of Schools, leading an office whose cost is far more than the $151,000 annual salary being paid to Underdue.
When Barbara Byrd Bennett recommended that the Board of Education promote Donnel Underdue to the position of "Chief of Schools" in 2013, not one member of the Board of Education questioned why CPS needed a school administrator imported from the notoriously corrupt Atlanta public schools system.
But the hiring of Underdue was just the beginning of the problems that are as yet unresolved by Chicago. Like others who were imported to Chicago, Underdue brought with him assistants, each of whom also cost the Board dollars. Those assistants are also usually in charge of the notorious "walk throughs" that are constantly disrupting classes and the local school administrations across the city.
The hiring of out-of-town patronage and crony people to oversee the vast system of "networks" (and quasi-networks) in Chicago was made possible as CPS slowly rebranded (and redefined) its sub districts since the institution of mayoral control, which began in 1995.
Under Paul G. Vallas, the first unqualified outsider to head Chicago's schools, the sub-districts were redefined as "Instructional Regions." Vallas collapsed the system of sub-districts from 23 into six, and each of the "regions" under Vallas was defined, irrationally but with full Board approval, on a west to east axis.
After Vallas was ousted for angering Mayor Richard M. Daley in 2001, the instructional regions became "instructional areas." Both required certified administrators as their chiefs. But within a few years, the "areas" had ceased being "instructional areas" and simply became "areas" -- and the floodgates were opened so that anyone could suddenly become an instructional leader in Chicago's schools.
By the time Barbara Byrd Bennett had escalated the corruption of CPS administration to new heights, the Board of Education was routinely approving the recommendations of its CEO without discussion or debate. One of those imported from Ohio was Tracy Martin Thompson, who has of late been cited as part of the ongoing corruption scandals involving Byrd Bennett. Martin Thompson headed "OS4," one of the networky entities. Martin Thompson was one of many administrators imported to Chicago from Ohio during the Byrd Bennett years.
Another Ohio import was Rhonda Saegert, who was promoted to the job of Chief of Schools (network chief) on the recommendation of Barbara Byrd Bennett in December 2014. Saegert, like so many others, had no Illinois teaching or administrative experience or credentials, but that was apparently fine with the seven members of the Board of Education, who rubber stamped the appointment. Saegert lorded over a network for more than a year, creating problems for the majority of the region's principals and teachers until her quickie departure a few months ago.
Another inexplicable appointment during the same years was Randel Josserand, who is being paid $151,000 per year at the present time as "Chief of Schools" for Network 3. Josserand came to Chicago from outside Illinois, and his initial hiring and subsequent appointments by the Board were done without public discussion.