Emanuel to hold morning media event on 'after school programs'
George N. Schmidt - February 23, 2012
Chicago Mayor Rahm Emanuel will be appearing at the Metropolitan Family Services offices at 3249 N. Central Ave. on Chicago's northwest side at 11:00 a.m. on Thursday, February 23, 2012.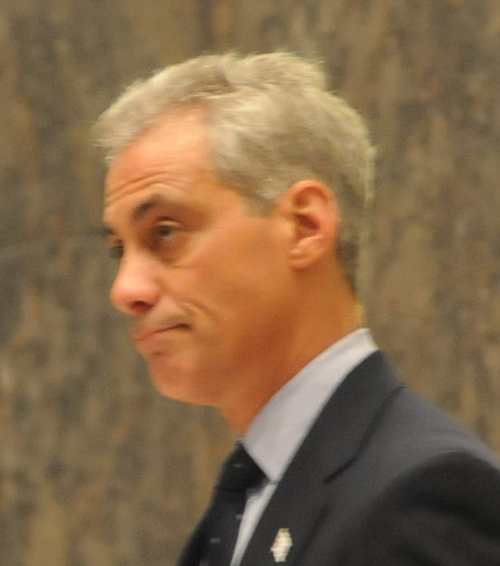 Chicago's mayor Rahm Emanuel during the September 8, 2011 meeting of the Chicago City Council, while his Rent A Protesters deployed outside City Hall for the first time. Substance photo by George N. Schmidt.According to the Mayor's press schedule for February 23, 2012:
FOR IMMEDIATE RELEASE. February 22, 2012. CONTACT: Mayor's Press Office, 312.744.3334
press@cityofchicago.org
The Public Schedule for Mayor Rahm Emanuel February 23, 2012
Mayor Emanuel will announce new resources for families and students to access after-school programs.
WHEN: 11:00 AM Preset by 10:45 AM
WHERE: Metropolitan Family Services, 3249 N. Central Avenue, Chicago, IL *
* There will be a media availability following this announcement.