Hedge fund front group and charter school touts don't like Illinois law... Attacks on seniority in Illinois not as sharp as depicted by critics of union work on legislation... Right wing corporate reform group 'Democrats for Education Reform' criticizes SB7
George N. Schmidt - June 08, 2011
After nearly four months of fulminations by some critics within the Chicago Teachers Union regarding the union's work in Springfield on SB7, the "school reform" legislation that was supposed to eliminate tenure and seniority and restrict the rights of Chicago teachers to strike, the right wing is now weighing in about the law which the union's left wing went out against. The verdict from conservatives? SB7 was not a good thing for corporate "reform." From reactionary Chicago Tribune blogger Alexander Russo to "Democrats for Education Reform," there is a growing chorus of privatization and charter school fans who are coming out against what the Illinois House and Senate have now approved. (As of this writing, the legislation has not been signed by Governor Quinn).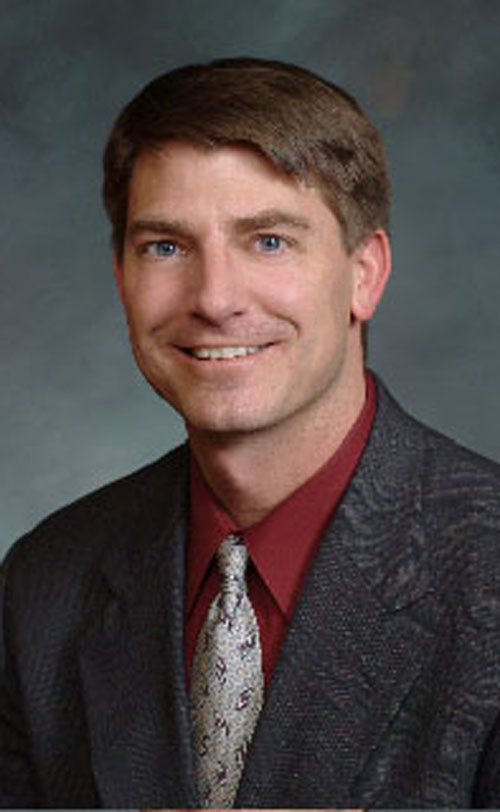 Ron Tupa of the right wing group "Democrats for Education Reform" has weighed in against SB7 on behalf of the Hedge Fund billionaires who are bankrolling the organization.Here is one example of the critique, from Ron Tupa of "Democrats for Education Reform," one of the right wing groups funded by money from the billionaires boys club. If the reader can ignore the sophomoric and rambling rhetorical wanderings, Tupa eventually gets to the DER party line: SB7 is not "reform" of the king Democrats really want.
Those who don't already know about DER's right wing funding and DNA can read about it at Susan Ohanian's website or in a number of analyses published since DER's founding in 2007 by members of the United Federation of Teachers at the UFT website and blog, EDWIZE. As early as 2007, UFT analysis showed that Joe Williams was attacking teacher unions and public school teachers' rights. The URL of one of the earliest exposes of DER is: http://www.edwize.org/peoples-democratic-republicans-for-education-reform
In light of recent history, Joe Williams's touting of former D.C. Mayor Adrian Fenty at the Huffington Post a week before Fenty (and, ultimately, Michelle Rhee) was dumped by voters becomes a classic of the kind of corporate apologetics that DER works to get into the mainstream by vigorous Op Ed work. Ignoring the racism of Rhee's work in D.C. and her many slanders against veteran teachers, Williams claimed that Fenty had created major reforms that were helping the children. When Fenty lost the election, and Rhee quit her job, DER and its backers went right to work for Rhee's future work.
June 7, 2011. State Legislation: "Don't Believe Everything you DON'T Read" By Ron Tupa, DFER Director of State Legislatures
Like every other American teenager, I learned everything a citizen needs to know about our system of government, or at least the minimum said government thought I should know, in a high school civics class. And, as an impressionable but naïve seventeen year old, I honestly believed it was the duty and responsibility of every elected official - from dog catcher to member of Congress - to read each bill, statute, ordinance, rule or regulation that came before them prior to passing judgment.
However, before becoming a high school social studies teacher and educating yet another generation of impressionable but naïve freshmen about our government, I had the good fortune of experiencing first-hand how the political system really works. Serving first as a member of the CO House of Representatives and later as a State Senator, I learned about the system in a way that is not taught in any textbook or learned in any classroom. It was there, in the very bowels of sausage-making democracy, that I discovered this harsh reality: not only was it not required to actually read proposed laws before voting on them, it was not even expected. In fact, doing so could quickly make you unpopular with your colleagues. It was like learning the unkind truth about Santa Claus, but for adults. (No Virginia, they really DON'T read each bill before voting on them!)
On this issue, two other points: 1) just as politics abhors a vacuum, there exists an inverse relationship between the probability that something will actually be read before a vote and the amount of reading that is required - i.e. the more reading that is required, the less likely it will actually happen; and 2) a common joke in state capitols across the country goes something like this: in a near unanimous vote with all but one person voting with the majority, the non-conformist (i.e. the lone "no" vote) is likely to be the only one who actually read the bill.
Which brings us to the education reform topic du jour - individual state teacher evaluation and tenure reform legislation, and the curious case of Illinois' SB 7. The bill passed in May amid much fanfare, gushing praise, and abundant comparisons to history being made in the Land of Lincoln. It was quickly signed into law following a 54-0 Senate vote and a 112-1 House vote.
Let me begin first with a primer on SB 7, Illinois' collaborative effort to incorporate teacher performance into school personnel decisions. It is lengthy at 111 pages. And no less complicated to follow than, say, The Brothers Karamazov.
In short, it's neither a quick read nor an easy read.
Second, these 111 pages mostly add to rather than replace laws that are already on the books. In order to more fully understand SB 7 one must also, for example, study closely another piece of legislation from 2010 that is its companion — SB 315. The 2010 bill passed as part of Illinois' Race to the Top application and laid the foundation for teacher evaluations to be based in part on how well their students are performing academically. Combine SB 315 at 37 pages with SB 7 and you have nearly 150 pages of complex, mind-numbing legalese to pore through. Add to that existing state and local laws and policies and the time demands of understanding SB 7's actual impact (as opposed to its intent or ostensible goals) become daunting.
And just how much time are we talking about? A lot. I spent all 14 years of my CO legislative career on the House and Senate Education Committees so I am already fairly familiar with education legalese.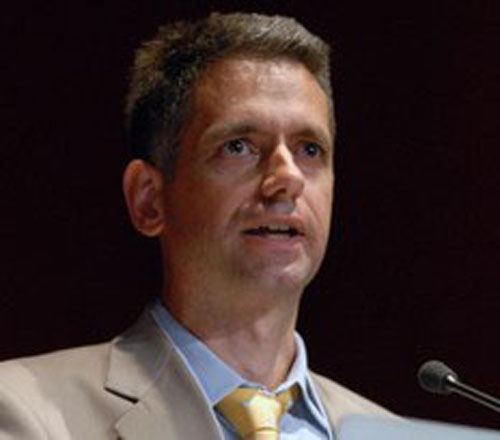 Joe Williams, of "Democrats for Education Reform" has backed every attack on teacher unions and public schools since the group's inception four years ago.Nevertheless, it still took me several days to read, and then re-read, both bills to fully understand the meaning, implications, and likely outcomes of the legislation (both intended and unintended).
My own personal experience tells me that legislation of this type — reform legislation drawing initial backing from a broad coalition of teachers unions, administrators, local interest groups, reform organizations, legislators from both parties, and even the US Dept of Education — is seldom (if ever) given a thorough enough reading or examination by individual legislators. They simply do not have the time. And, more importantly, with so much support already mustered behind the legislation, why would they even need to? Surely — the conventional wisdom says — it must be "OK," "very good," or even "a marvelous piece of legislation!" based on the breadth and depth of prominent supporters alone. Thus, that it passed with only 1 "no" vote out of 167 cast is not surprising and only serves to reinforce the point (see "other point" #2 in paragraph #3, above).
A careful reader could have pointed out that IL SB 7 ostensibly reforms LIFO but still allows an alternative method of determining the sequence of dismissal to be established in a collective bargaining agreement, effectively nullifying this provision in its entirety.
Had anyone taken the time to dig deep into the legislation they might have stopped to scratch their head in wonder as to why all the hoopla, especially when compared with bold legislation passed in other states on the same topic. A careful reader could have pointed out, for example, that the legislation:
1) Is rife with loopholes and escape clauses. One example — written into the language affecting tenure requirements and the four year teaching probationary period — in essence confers a 'default' evaluation rating of 'proficient' to any teacher whose district simply fails to conduct an evaluation of the teacher (for whatever reason), as required. Others include selective provisions which allow collective bargaining agreements to supersede or nullify statutory requirements (undermining the bill's main intent);
2) Ostensibly reforms LIFO (last-in, first-out policies) but still allows an alternative method of determining the sequence of dismissal to be established in a collective bargaining agreement, effectively nullifying this provision in its entirety;
3) Allows a tenured teacher with a performance evaluation rating of "needs improvement" to continue teaching in the classroom indefinitely;
4) In conjunction with SB 315 from 2010, prevents any teacher or principal evaluation from becoming public, meaning that a tenured teacher who "needs improvement" cannot be fired, nor will they need to improve to keep their job. And yet no parent will be able to discern whether their child is being taught by one of these teachers; and
5) Also in conjunction with SB 315 from 2010, the teacher evaluation provisions are not required to be enacted if funding is not forthcoming. (Again, negating the purpose of the legislation. Apparently the amount taxpayers subsidize teacher salaries is of no consequence at all.)
Though considered a big legislative achievement in Illinois, compared to over a dozen states (and counting), SB 7 is mild-mannered — at best — in the overall scheme of teacher evaluation and tenure reform efforts happening nationally. A step forward? Yes, but a small one and certainly not a leap, let alone a national model as some have claimed. Perhaps at least one representative in the Illinois House of Representatives took the time to read the bill, after all.
[Ron Tupa is a former democratic state legislator who resides in Colorado, where he served a total of 14 years in the CO General Assembly from 1994-2008 before leaving office in 2009 due to term-limits. Ron served on the House and Senate Education Committees throughout his entire legislative career, 6 years as a Representative and during the remaining 8 years in the Senate, where he also served in leadership as Democratic Caucus Chairman, Chairman of the Legislative Audit and State Affairs Committees, and Vice-Chairman of the Senate Education Committee. Read more about Ron here.]
