Matt Taibbi and Woody Guthrie remind Americans who the real criminals are
George N. Schmidt - March, 2011
The recent publication of some comments on Wall Street at SubstanceNews along with a classic recording of Woody Guthrie's song "Pretty Boy Floyd" prompted a large number of reader comments, many reminding us that there are writers today — and no longer only at Substance and a handful of other publications — who remind us of the same class realities that were evident during the last Great Depression. In the 1930s and 1940s, millions of Americans sang the songs of Woody Guthrie.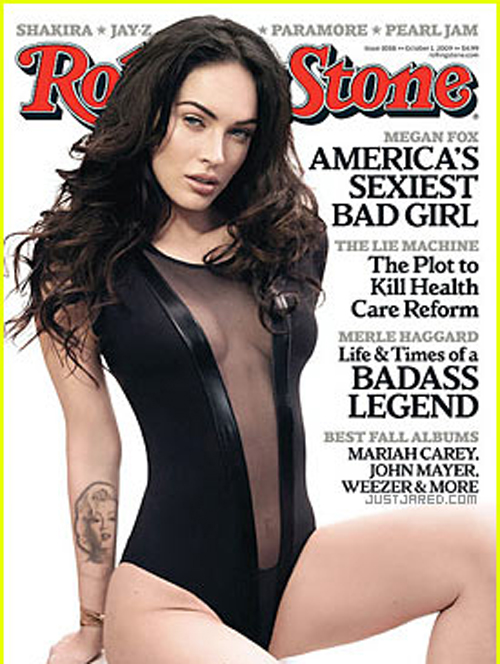 The October 2009 Rolling Stone featured another of Matt Taibbi's exposes on the Wall Street destruction of the American economy on behalf of the the 21st Century plutocrat class that now controls the U.S. government, whether "Republicans" or "Democrats" are in the While House and controlling Congress.And the songs they were singing were not just the amiable "This Land is Your Land," but also songs about killing fascists and the classic "Pretty Boy Floyd". "Pretty Boy Floyd" deserves to be repeated in its entirely today, but at least we can repeat here the classic verses:
Now as through this life I've wandered
I've seen lots of funny men.
Some will rob you with a six-gun,
And some with a fountain pen.
...
Now as through this life I wander,
And through this life I roam,
I have never seen an outlaw,
Throw a family from its home.
Thanks to the wonders of 21st Century media, readers can now hear Pretty Boy Floyd as sung by Woody Guthrie himself.
The URL for those who can't get the hotlink above is:
http://www.youtube.com/watch?v=e_nPA57rpr4&feature=related
Of course, corporate America has distorted even the more amiable Woody Guthrie songs, and it took Steve Earl (known well to many Chicago teachers who have applauded his powerful performance in the HBO series about Chicago and every other American city in the 21st Century — The Wire) to bring the entire song back, including the two "red" verses that have been cut out of most versions. Here is "This Land Is Your Land" complete as Guthrie wrote it before it was censored by the music industry.
The URL for the Steve Earl version of "This Land" is:
http://vimeo.com/1251738
Matt Taibbi has not only written some of the most impressive exposes on the predations of Walls Street and the billionaires in the pages of Rolling Stone (which, like Substance, should be on every reader's subscription list), but also published in books.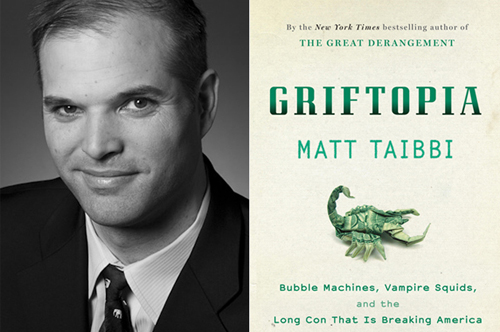 One of the many Taibbi books that teachers could begin using in classrooms across the USA as the class war against working people and unions becomes more pronounced is Taibbi's 'Griftopia'.One of the best experiences for bedtime reading, even for a tired teacher, is reading a Matt Taibbi book. Most of them are semi-collections of his lengthy essays. Any is worth the time and investment (like a Substance subscription; hint). However, you can't read a Matt Taibbi book to the little ones for a bedtime story. The Giant Vampire Squid is one of the ugliest villains in recent literary history, surpassing even the villains of "The Little Mermaid" and we don't want the children having Goldman Sachs nightmares while the Goldman Sachs partners and traders are having pornographic wealth accumulation fantasies about inserting their blood snorkles into the tender parts of the working class's economy...
Well, in addition to using the "F___" word now and then, Taibbi also notes that when someone is fucking you over you should be precise in your descriptions as well as in your imagery. And that's precisely what Wall Street and their clones and drones — from the Obama administration to Teacher for America — have been doing to us for forever or at least close to it...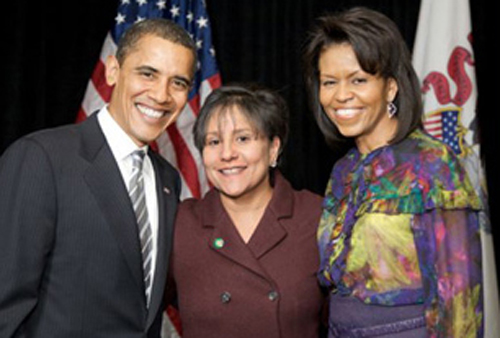 Despite a longing for the fantasy of audacious change that led millions of teachers and other working class people to vote for Barack Obama in November 2009, Obama had placed his future in the hands of the nation's oligarchs long before the teary election night rally in Chicago's Grant Park marked the high point of the Obama phenomenon. Several years before his election, Obama was maneuvering to get into the good graces of Chicago's billionaires, including Penny Pritzker (above center), and by the final months of the 2009 campaign, Pritzker was Obama's finance chair and Obama's money was coming from billionaire buddies of the Pritzkers while the ranks and file from the unions — especially the two national teacher unions — were electing Obama county by county across the USA. Obama immediately betrayed the teachers with the December 2008 announcement of his appointment of Chicago's Arne Duncan as U.S. Secretary of Education. His betrayal of the rest of the union and working class people who worked the precincts to elect him came soon afterward. One high point for the oligarchs came when Obama scuttled the "Card Check" union organizing legislation he had promised the unions, after Penny Pritzker led hotel owners (she alone owns more than $1 billion worth of Hyatt Hotel stock in March 2011) in objecting to making union organizing easier for workers in the hotel industry. Obama's defeat in the 2010 congressional elections owed less to the strength of the Astroturf "Tea Party" groups promoted by the corporate media, and more to the fact that teachers and other union rank and file were no longer willing to get out the vote for the man and the party that had betrayed them so quickly following the November 2009 election.One of the other things that Taibbi has been doing is remind American working people and union members that Barack Obama, their "hope" from 2008, betrayed them as soon as he had power in the White House and has been serving the plutocracy ever since. It's all in the books and well worth the investment of dollars and time to learn what's really been going on in the USA in recent years.
The complete lyrics of Pretty Boy Floyd are below. Taibbi's books are available wherever good books are available:
The Ballad of Pretty Boy Floyd
If you'll gather 'round me, children,
A story I will tell
'Bout Pretty Boy Floyd, an outlaw,
Oklahoma knew him well.
It was in the town of Shawnee,
A Saturday afternoon,
His wife beside him in his wagon
As into town they rode.
There a deputy sheriff approached him
In a manner rather rude,
Vulgar words of anger,
An' his wife she overheard.
Pretty Boy grabbed a log chain,
And the deputy grabbed his gun;
In the fight that followed
He laid that deputy down.
Then he took to the trees and timber
To live a life of shame;
Every crime in Oklahoma
Was added to his name.
But a many a starving farmer
The same old story told
How the outlaw paid their mortgage
And saved their little homes.
Others tell you 'bout a stranger
That come to beg a meal,
Underneath his napkin
Left a thousand dollar bill.
It was in Oklahoma City,
It was on a Christmas Day,
There was a whole car load of groceries
Come with a note to say:
Well, you say that I'm an outlaw,
You say that I'm a thief.
Here's a Christmas dinner
For the families on relief.
Yes, as through this world I've wandered
I've seen lots of funny men;
Some will rob you with a six-gun,
And some with a fountain pen.
And as through your life you travel,
Yes, as through your life you roam,
You won't never see an outlaw
Drive a family from their home.
